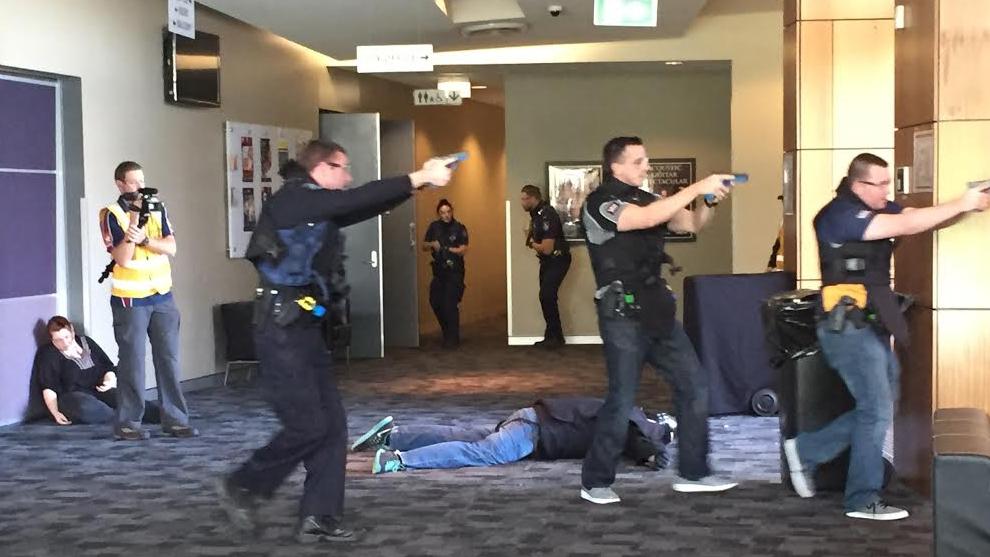 New state-of-the-art counter-terrorism facility for Queensland
The Palaszczuk Government will invest $46.7 million over three years for a world-class use of force, weapons and counter-terrorism facility at Wacol for the Queensland Police.
Addressing the Queensland Police Union annual conference in Brisbane today, Premier Annastacia Palaszczuk said the facility would include indoor firearms ranges, a scenario village and specialist training areas to increase capability in managing terrorism and other critical incidents.
The Premier said the funding, part of next month's State Budget, would provide our police with a state-of-the-art facility and generate more than 130 jobs during construction.
"The Wacol facility was formerly the site of the John Oxley Memorial Hospital and has been repurposed from Queensland Health as part of a 2006 election commitment for an integrated police facility known as 'Westgate'," she said.
"Queenslanders have all watched the awful images from Manchester, just as we did from Nice, Brussels and Westminster, that institution so close to the heart of our democracy. We must do everything we can to can to prevent those scenes being repeated here."
Police Minister Mark Ryan said detailed business case has been conducted and the Queensland Police has already completed significant work including a firearms range that forms part of their strategic master plan for the 140 hectare site which will ultimately include training, specialist and logistics hubs.
"The Palaszczuk Government is proud of its investment in the future of community and police officer safety in Queensland. The combination of new structures and the restoration of heritage-listed buildings makes this a shovel-ready, all trades opportunity for the Wacol and Ipswich area," he said.
"Selection of the Wacol site means that 70% of all police officers in Queensland will be within a 100 kilometre radius of the new facilities. It is expected that all recruits and the majority of police officers will conduct their yearly training at this new facility and the QPS is looking at options for servicing northern and western police officers as well.
"A significant advantage of the new facility is for officers to be able to complete their operational skills and training re-qualifications in the one location and return to their duties much sooner than they currently can. Being an indoor facility, police can also train at any time of the day or night and in any weather," Minister Ryan said.
This facility will be co-located with the police driving skills section to enhance training on the growing issue of vehicle attacks such as those recently seen interstate and overseas.
Police Commissioner Ian Stewart said planning for the Westgate site had a strong focus on community interaction including facilities shared with local community groups.
"It is an unfortunate reality that police officers around the world are now dealing with dangerous critical incidents which typically only last a matter of minutes.
"The ability to have our first response officers practice in purpose-built facilities for emerging trends such as active-shooter incidents is a significant benefit," Commissioner Stewart said.