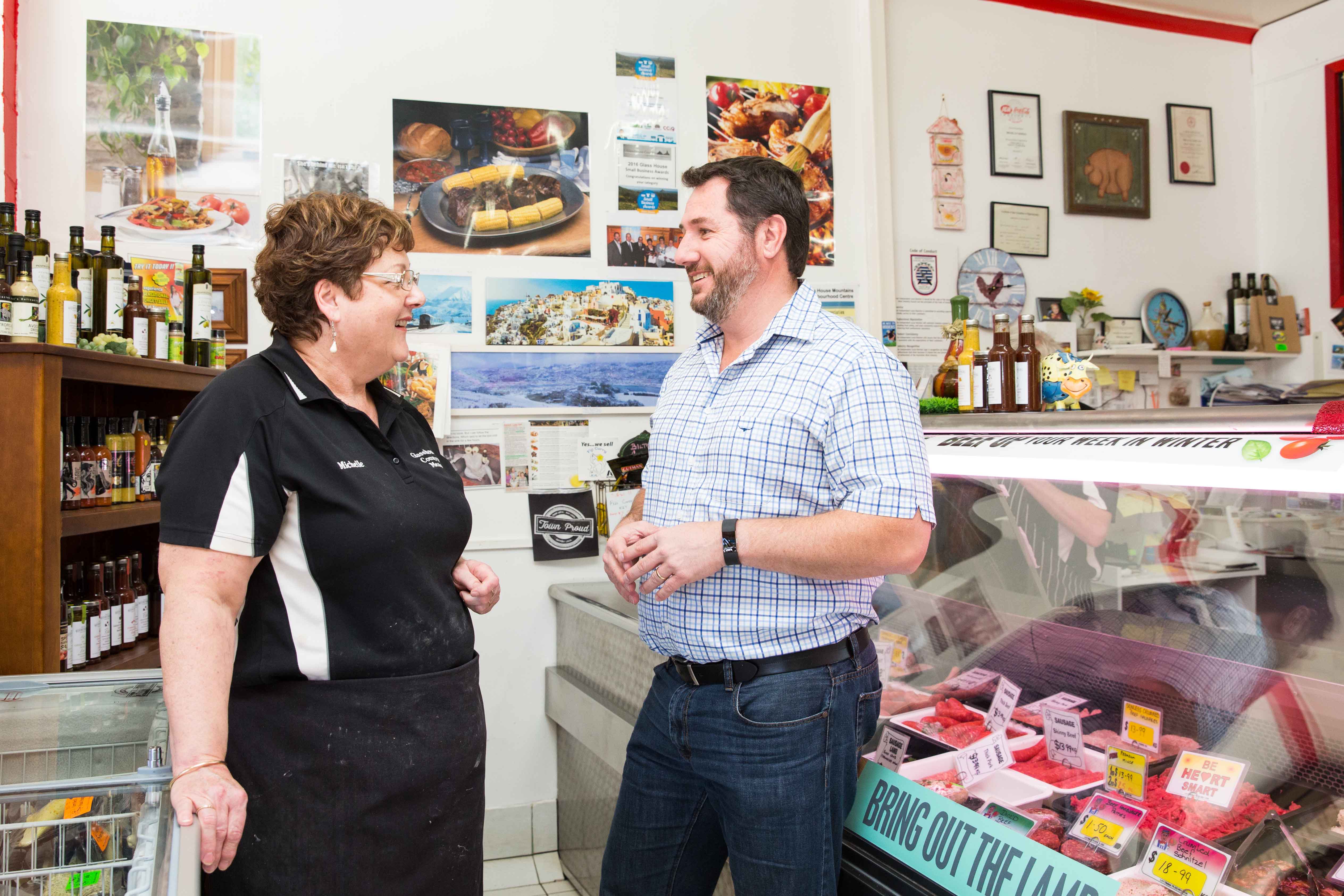 LNP plans to slash red tape by 20 per cent
Member for Glass House, Andrew Powell, is confident the announcement of the LNP's red tape reduction policy this week will make it easier for businesses in Glass House to get ahead.
Mr Powell said in committing to a 20 per cent red tape reduction target over six years, an LNP Government will:
Measure the regulatory burden and establish a baseline so we can map progress against achieving our target;
Appoint an industry "go to" person to drive regulatory reform;
Set red tape reduction performance targets for Ministers and department heads; and
Have an annual Red Tape Repeal Day set aside every year in Parliament for slashing bureaucracy
"To grow, employ more people and ultimately succeed, Queensland businesses need government to get out of the way and just let them get on with it", Mr Powell said.
"The former LNP Government progressed more than 500 red tape reform initiatives, with Queensland Treasury independently assessing the benefits of these changes at $425 million a year". 
"The Palaszczuk Labor Government has made it harder to do business by increasing red tape and regulation and by scrapping the LNP's plan to reduce payroll taxes.  They've increased regulations in the hospitality, plumbing and resources industries and they've slugged a new investment tax on the property industry", he said.
Mr Powell said that unnecessary regulation, compliance paperwork and approval processes are costly and consume time and both are a hit to the bottom line.
"That's why we owe it to businesses, especially those many family-run small businesses that we see in the Glass House electorate, to turn this around."
Mr Powell said business confidence in Queensland had been negative since Labor was elected (according to the CCIQ Pulse Survey). A Sensis survey of businesses shows the Palaszczuk Labor Government is viewed as the worst government in Australia.
However, Mr Powell said the former LNP Government had been well on the way to achieving its 20 per cent red tape reduction target.
"We delivered important reforms including increasing the payroll tax threshold so more businesses pay less tax, halving the number of health and safety forms businesses need to fill in without compromising safety and reducing the need for unnecessary permits and licences," Mr Powell added.
"This was a significant achievement and showed the LNP was tracking well against our 20 per cent red tape reduction target", he said.
Mr Powell said more government isn't the answer to our problems – better government is and that the LNP is committed to leading a government that is better for Queensland.
Photo :Andrew Powell MP with small business owner, Michelle Samuel, of Glasshouse Country Meats (Andrew Powell)