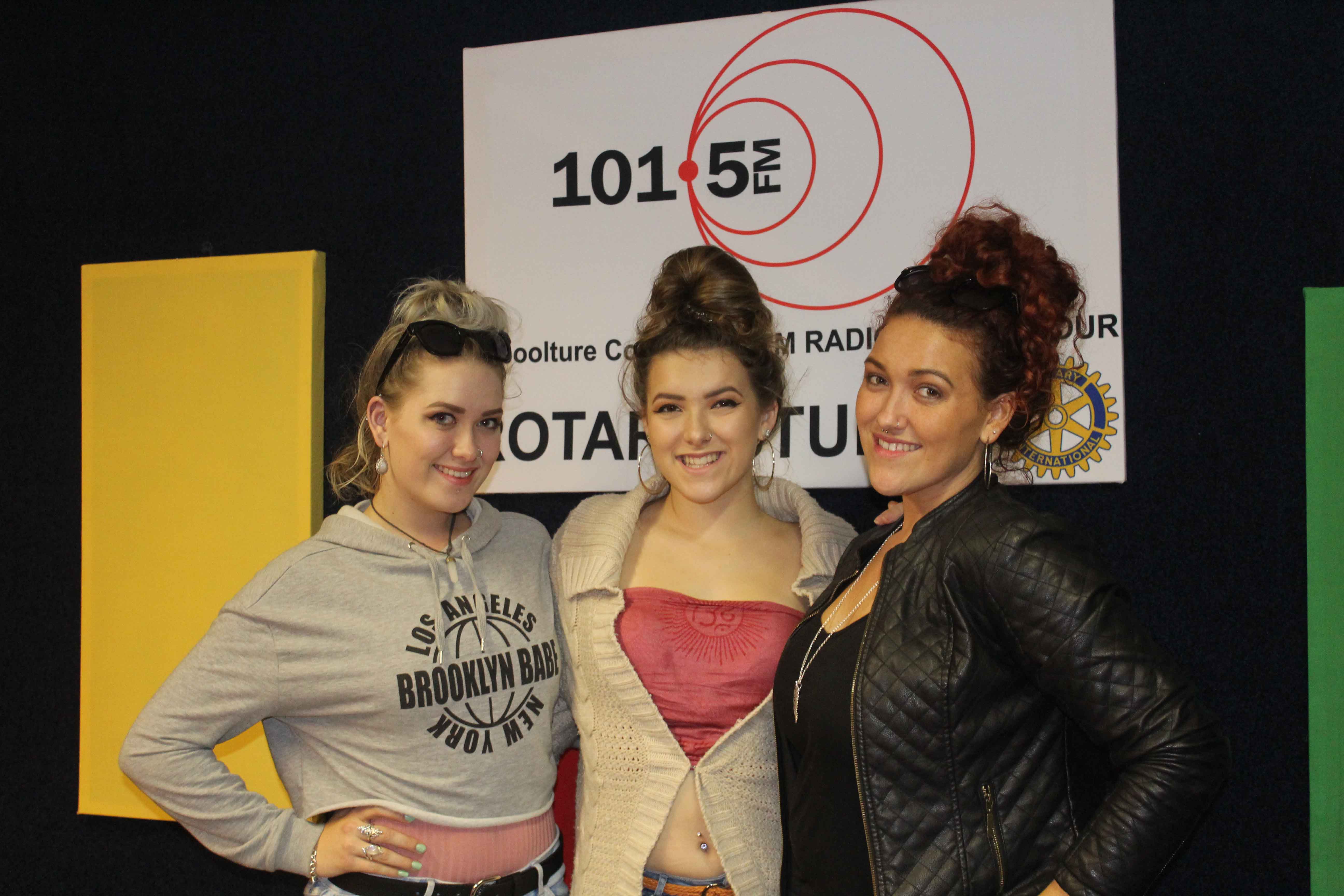 Introducing Vixens On Fall New Single jeremiah on 101.5 2017-05-02
Vixens of Fall are a local Brisbane area country group consisting of 3 sisters Kristina; vocals and guitar plus Adrienne ; vocals and Anneliese ; vocals.
Fact file : Genre Country, Pop, Rock, Singer/Songwriter
Its time to introduce you to Vixens of Fall - Since they were small children sitting on the end of their parents' bed, singing along to songs as their father played his guitar, these 3 girls knew that music was a life source.
Hailing from Redcliffe, North of Brisbane but a product of Cairns in Far North Queensland, Kristina, Adrienne and Anneliese Whitehouse have music and performance in their blood.
Still tracing their familial history the girls have witnessed and been part of a life of striving and success, winning and sometimes losing, of determination and preparation.
Bought up to look to the future without limits, these northern Belles were always destined to be in the limelight.
A stunning mixture of their fathers dark looks and their mothers Northern Italian beauty, they have unearthed a harmonious, earthy sound, rich in promise and beguiling in the natural beauty that shines from their hearts.
The girls have blended and combined their unique brand of country rock and using the trials and tribulations of parents, friends and of course their own experiences they have started to write and share their original material to popular local acclaim.
The world has the chance to watch this journey unfold as the magic, the message and the mystery of the Vixens of Fall is revealed to us all.
Singing an eclectic mix of country rock and raunchy soul, this trio of sisterly sirens bring a sweet harmony to a range of covers from Dixie Chicks, Pistol Annies, Miranda Lambert to Melissa Etheridge.
Their sisterly harmonies combined with their raw song writing talent bring their original tunes to life and will have you sing their lingering country refrains in the echo's of your mind.
Destined for greatness check out this trio of tonal delight at your first chance.
The podcast includes the full chat we had in the studio, this is one group that will endure hard work and great times along the way and we wish them well to many years of success.