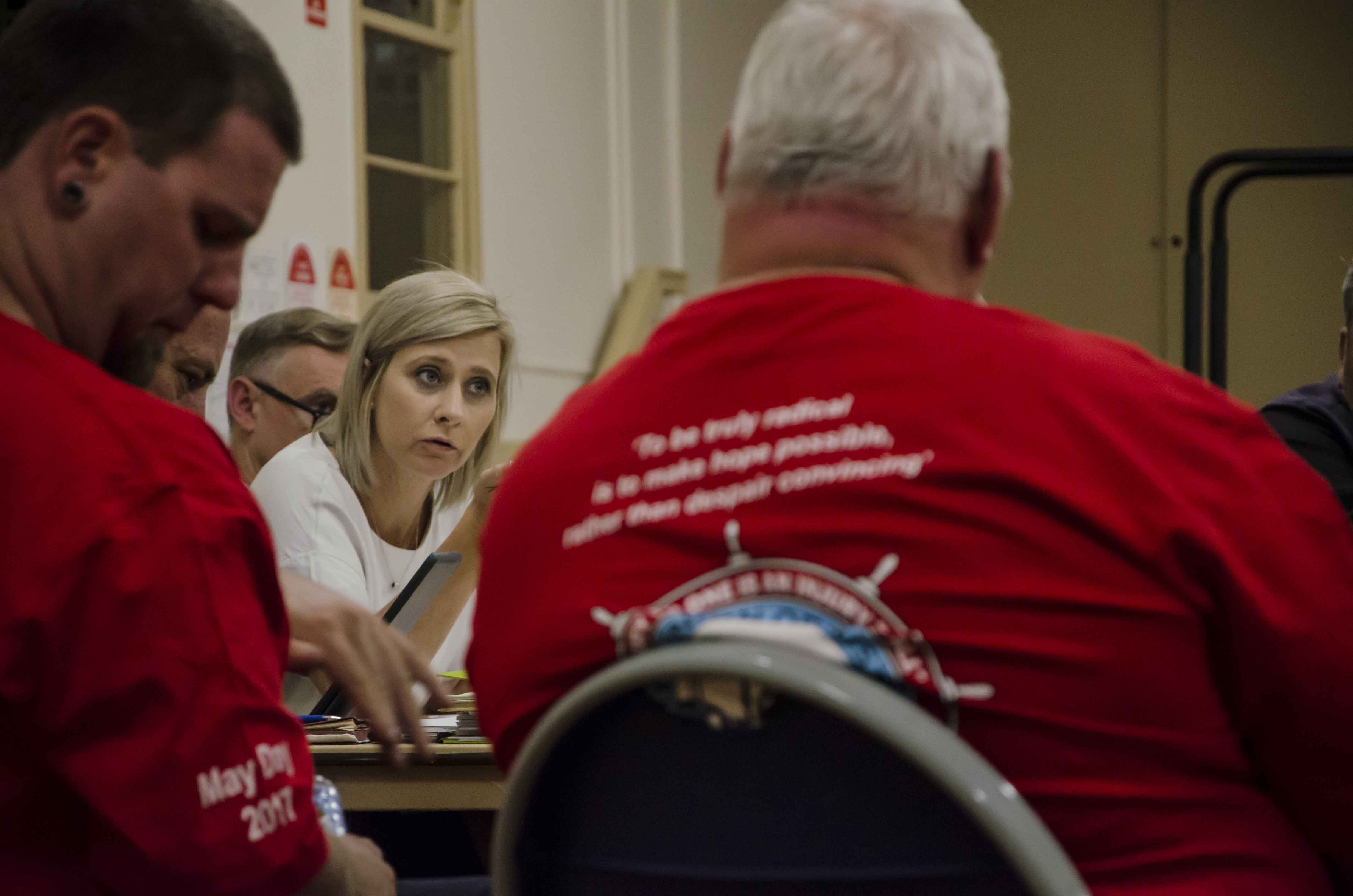 First Queensland Hearing in Kallangur for Labor's Australian Jobs Taskforce
Labor's Australian Jobs Taskforce met in Kallangur yesterday to discuss with workers the devastating impact that penalty rate cuts could have on them.
Figures show the Longman electorate will be hard hit by the Turnbull Government's refusal to stop the Fair Work Commission's cut to penalty rates.
Susan Lamb said "More than 11,147 people, or one in six workers, in the Longman electorate work in the retail, pharmacy, food and accommodation industries affected by the cuts – they will lose up to $77 a week because of Malcolm Turnbull's cuts."
"Retail is the biggest industry in the Longman electorate, employing 7,490 workers. Food and hospitality is the seventh biggest industry in Longman employing 3,657 workers."
"We know these cuts are just the thin edge of the wedge of a broader assault on the take home pay of workers as millions of other workers who rely on weekend penalty rates also risk having their pay cut."
The Federal Member for Longman added "This is bad for the Moreton Bay region and the Queensland economy in general – wages growth is at record lows and now workers have less money to spend in our local shops, restaurants and other businesses."
"These are the Liberal-National's cuts - Malcolm Turnbull supports them, and he could stop them if he wanted."
"If the Prime Minister truly cared about protecting workers he could support Labor's Bill in the Parliament, which will stop his cuts to penalty rates and protect the take-home pay for people who rely on penalty rates into the future." Ms Lamb concluded.
Yesterday's Kallangur Hearings are part of the Taskforce's on-going tour across the country. They are the Taskforce's first hearings in Queensland.
Labor established the Australian Jobs Taskforce to give Australians the chance to speak out about how the Turnbull Government's attack on penalty rates, jobs and working conditions will hurt them, their families and their community.