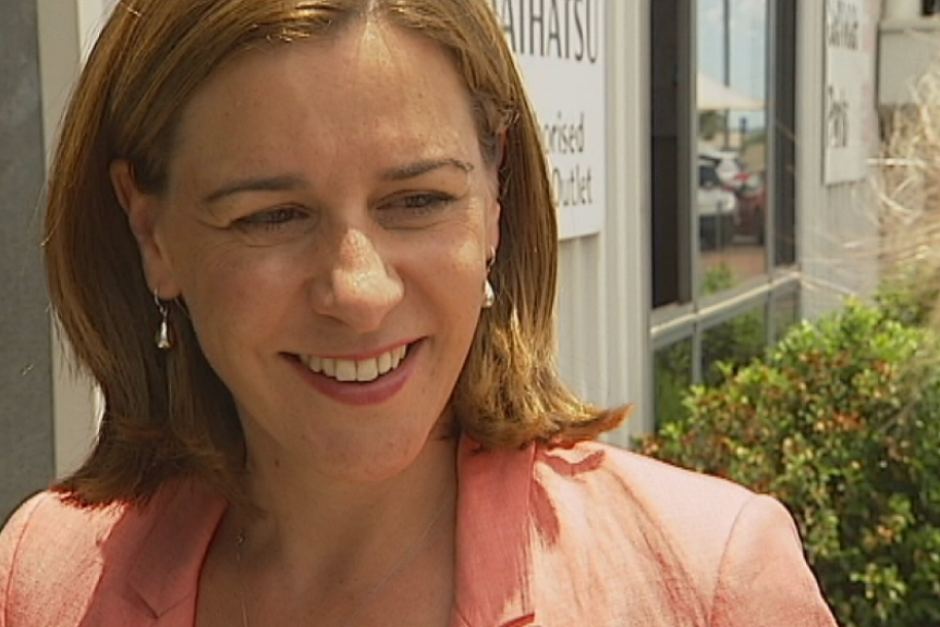 Deb says Federal Budget a win for regional areas
Member for Nanango, Deb Frecklington, says the 2017/18 Federal Budget is a win for regional areas like the Somerset.
Mrs Frecklington says it was good to see such an emphasis on regional areas, across many different areas including infrastructure, schools funding, mental health services, disability funding and small business.
"It is obvious the Federal Government have been listening to their regional MP's like Maranoa's David Littleproud, and Wide Bay's Llew O'Brien," Mrs Frecklington said.
"Our Federal Agriculture Minister, Barnaby Joyce, and Minister for Regional Development, Senator Fiona Nash have made sure regional Australia is top-of-mind, releasing a special regional budget document – 'Regional Australia – Driving our Economy 2017-18.
"There is a tangible focus in this budget on creating jobs and economic growth in regions such as the Somerset, with 450 initiatives which will benefit regional areas.
"It is great to see infrastructure at the top of the list, with projects like the Inland Rail being funded. This project will connect regions to domestic and global markets, which will give our local producers significant opportunities to grow their business.
"They have also created a $472 million Regional Growth Fund, allocating funding specifically for regional infrastructure projects in an aim to unlock the potential of regional areas. This will also add an extra round of funding for the Building Better Regions Fund, an important funding source which invests in regional projects.
"Another key measure that is a priority for our area is better funding for mental health services. An example of this is Medicare funding for people who live in regional areas to access psychological services via telehealth.
"Small business and primary producers will also give a big tick to the extension of the Instant Asset Write-off program which immediately deducts asset purchases less than $20,000. This is a really popular initiative which improves cashflow for small business.
"And our local schools have all seen an increase in funding. The best way to find out how this affects your school is to go online to the 'School Funding Estimator' which gives a really  simple overview of funding per school and per student.
"Carers and people with a disability will also benefit, with funding measures to secure the NDIS. This will mean a lot to people in the regions who want certainty around their future funding.
"Plus, it's great to see the continued commitment to Community Legal Centres. There is $39 million for Community Legal Centres and a record $1.73 billion for Legal Assistance Services across the nation. These services offer a lifeline to people who need legal help, but can't afford it. For our region, it was something I lobbied for and it's great it will continue.
"I'd encourage everyone to have a look at Regional Australia budget document at: https://infrastructure.gov.au/department/statements/2017_2018/ministerial-statement/2017-18-Regional-Ministerial-Budget-Statement.pdf. It is a great summary of how this Federal Budget will help our regions prosper," Deb said.