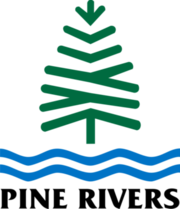 Council welcomes retaining Pine Rivers electoral name
Moreton Bay Regional Council has welcomed the Queensland Redistribution Commission's decision to retain the state electorate name of Pine Rivers.
Council called for the name to be retained at its coordination committee meeting on March 14, 2017 after the commission recommended to rename the electorate to D'Aguilar as part of a proposal for the redistribution of the state's electoral districts.
Division 10 Councillor Matt Constance, who spearheaded the request to keep the Pine Rivers title, said the name was an acknowledgment of the area's history and the Pine River, North Pine River and South Pine River's geographical significance.
"Many suburbs in the local area have had a long affiliation with the Pine Rivers name, some going all the way back to the original Pine Division in 1888, so it's a welcome decision by the commission to keep then electoral name," Cr Constance said.
Cr Constance said if the proposed name change were to go ahead it may have also created confusion with the similarly named D'Aguilar Highway and D'Aguilar suburb further north in the Moreton Bay Region.