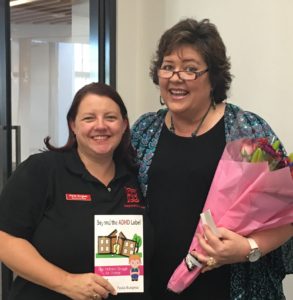 Beyond the ADHD Author Paula Burgess on Morning Magazine 24-05-2017
Paula Burgess talked about the ADHD conference.
On Saturday the 10th of June at 8 am the ADHD conference will bring a wide range of speaker's leading panel of experts in their field to talk about ADHD and help parents and teachers learn how to discover what range of treatment options are available at the conference. The conference will help discover effective programs that can be implemented in the classrooms and homes, Have a better understanding of how children living with ADHD function, Connect with other teachers and parents to build a great network of contacts, Take home behaviour strategies that will make it easier in the classroom and homes.
If you would like more information about this ADHD conference you can visit http://www.beyondthemaze.com.au/brisbaneconference/