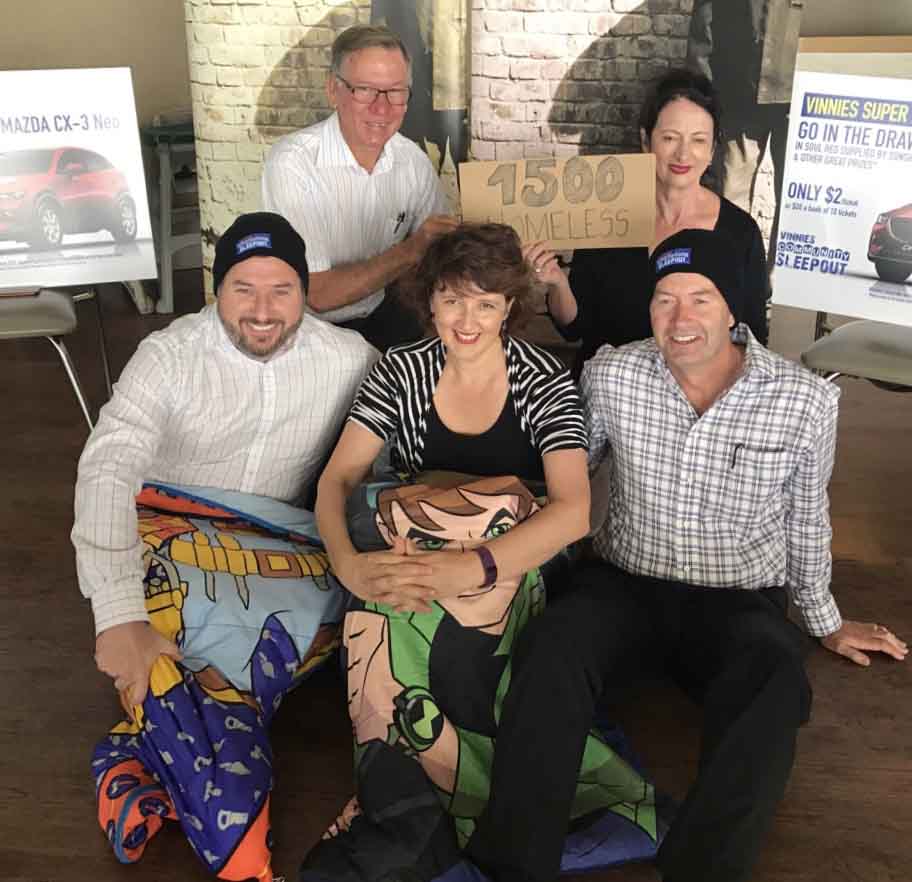 Andrew Powell Glass House MP to sleep rough for homeless
With homelessness affecting more than 1,500 men, women and children on the Sunshine Coast, Member for Glass House Andrew Powell is joining a group of local dignitaries, business people and community members in gearing up to sleep rough in the name of charity by participating in the St Vincent de Paul Corporate and Community Sleepout 2017. 
The Sleepout will take place on Thursday, 29 June, outside the Maroochydore Surf Club. Participants will be provided with a piece of cardboard to sleep on or build a shelter with, and a basic meal of soup, bread rolls, tea and coffee.
"It's easy to take for granted just how lucky many of us are to have a roof over our heads and food on the table each day, and this event really does open your eyes to the tough conditions our region's homeless face night after night."
"Donations raised through the Sleepout will assist with things like the provision of emergency accommodation, food expenses, travel, rent and bonds," Mr Powell said.
In the eight months to 1 March 2017, Mr Powell said that the St Vincent de Paul Northern Diocese had provided support to 400 homeless individuals including 250 children, which shows the ongoing need for these services is enormous.
"One of the major misconceptions around homelessness is that it is predominantly a choice. In many cases, homelessness comes about through factors out of a person's control – whether this is mental or physical illness, financial instability, lack of education, domestic violence or something else entirely," Mr Powell said.
St Vincent de Paul Society Northern Diocesian President Ian Laherty said he expected overall the event to raise $200,000 and that he was delighted to see the business community and local politicians get behind the event.  He said funds raised would be put toward establishing a supply of transitional housing on the Sunshine Coast over the long term.
"This year, the group is aiming to raise more than $40,000 for homeless services, so the more people we can encourage to donate a few dollars to the cause, the bigger the difference we'll be able to make in assisting our homeless population on the Coast," Mr Powell concluded.
To make a donation or to find out more, please visit https://donate.grassrootz.com/vinniesqld/vinnies-corp-and-community-sleepout-sunshine-coast/andrew-powell-mp. Tickets can also be purchased online for a chance to win a CX3 Mazda via the 2017 Vinnies Corporate and Community Sleepout 2017 Art Union draw, with all proceeds being put towards homeless services.