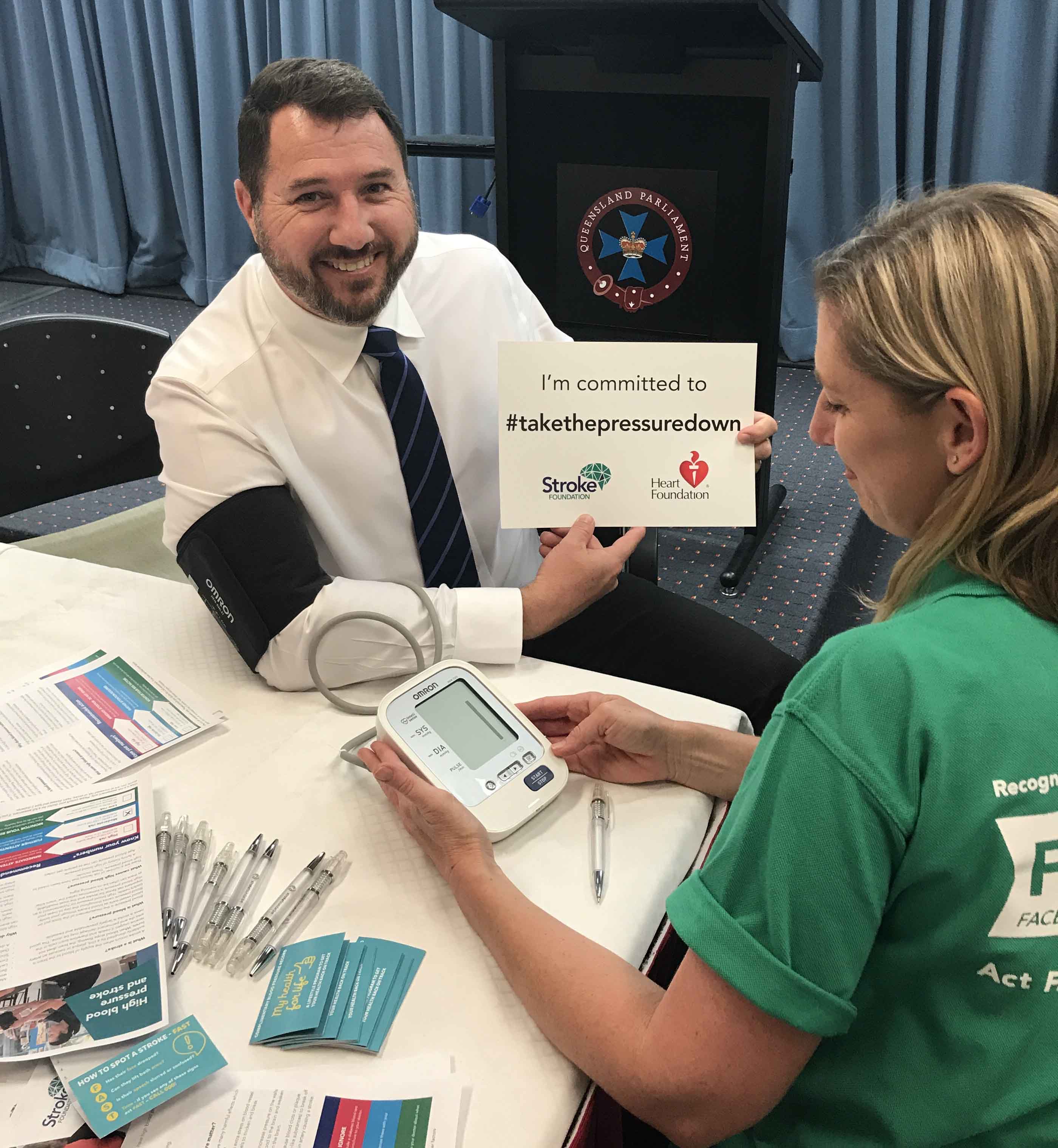 Andrew Powell Glass House MP takes the (blood) pressure down
Glass House MP, Andrew Powell, says it only takes three actions to take the (blood) pressure down and he is working his way through the list.  He has had his blood pressure checked and now he plans to raise awareness in his electorate of Glass House and support legislation and community action to improve cardiovascular health.
"Blood pressure is a silent killer because there are often no obvious signs or symptoms and half the people who have high blood pressure don't know they have it and therefore are not managing to control it", Mr Powell said.
"I recently rolled up my sleeve for a blood pressure check at Parliament thanks to the Heart Foundation and Stroke Foundation and I'm grateful my blood pressure is normal.  It is something I check every year because I know that the only way to detect any change is to have regular checks", Mr Powell added.
Mr Powell would like to encourage everyone in Glass House to follow suit and not let a heart attack or stroke be the first sign that you have high blood pressure.
"Next time you go to the doctor, just get your GP to check your blood pressure while you're there and then make it an annual check."
"There are other things we can do as well to reduce high blood pressure such as being active for at least 30 minutes a day, not smoking, reducing salt in your diet and maintaining a healthy lifestyle", Mr Powell said.
For more information on high blood pressure see www.heartfoundation.org.au or join Australia's Biggest Blood Pressure Check https://strokefoundation.org.au/ABBPC