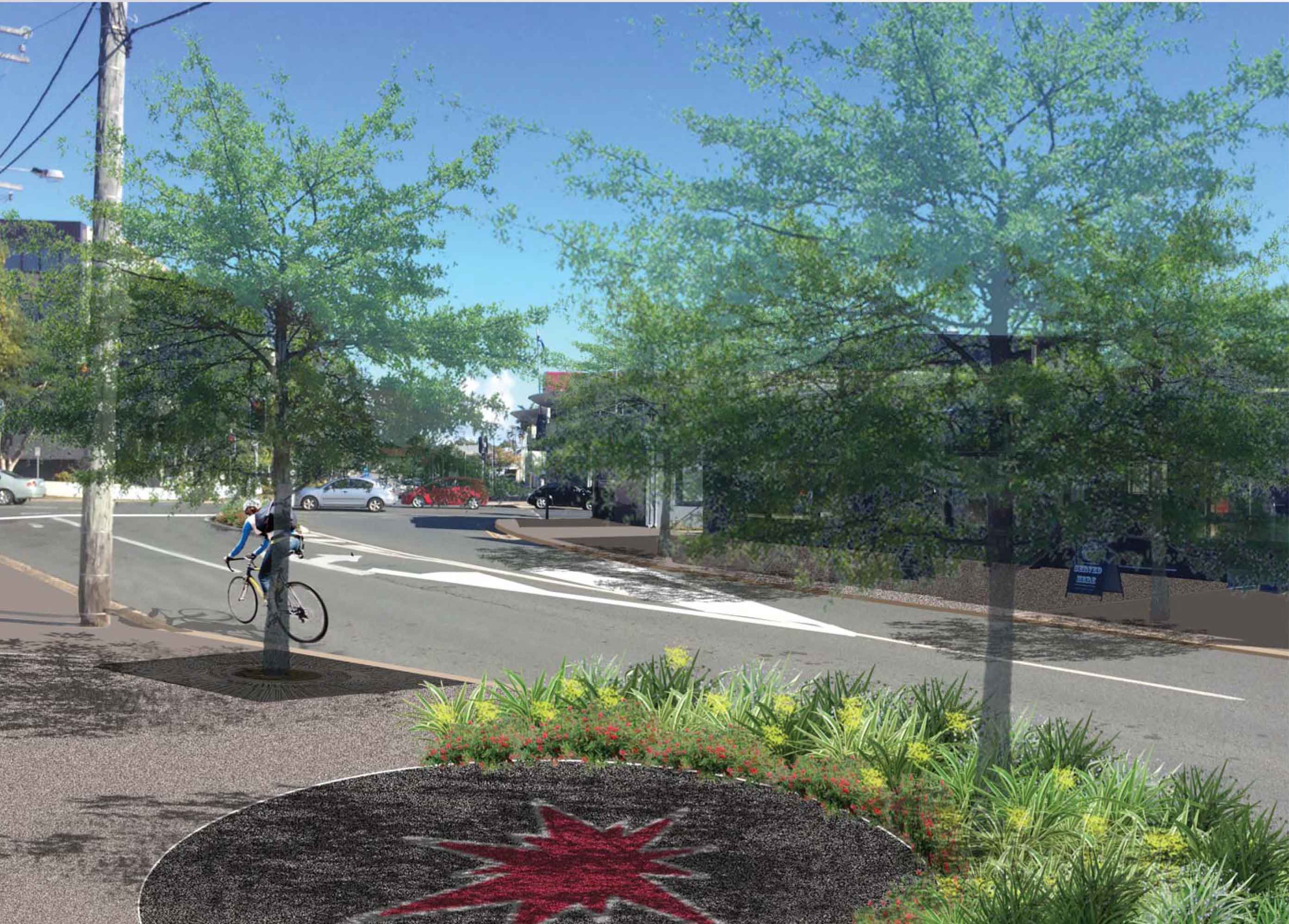 $2 million upgrade for Caboolture CBD link at James Street and Matthew Terrace
Moreton Bay Regional Council Division 3 Councillor Adam Hain has announced a major $2 million upgrade for James Street and Matthew Terrace in the Caboolture CBD.
Councillor Hain made the announcement after council awarded a tender for the project at its coordination committee meeting on Tuesday, May 2.
Councillor Hain said the major upgrade would see new streetscapes, crossings and road surfacing along both roads to not only improve visual amenity, connectivity and safety, but also generate new opportunities for small business, tourism and public art in the area.
"As part of the upgrade, council will widen and resurface the existing footpath on James Street to give local cafes and restaurants the opportunity to generate on-street dining options for their customers," Cr Hain said.
"Crews will also construct a new 2m-wide footpath along Matthew Terrace, which will connect to the planned Caboolture to Wamuran rail trail.
"A number of new seats and street furniture will be installed along both roads, including an elevated seating node around the mature tree on Matthew Terrace, and there will be dedicated areas for potential public art in the future.
"This is all in addition to new shade trees, landscaping, road surfacing and the installation of coloured pavements at the James Street and Matthew Terrace intersection to improve overall visual amenity in the local area.
Cr Hain said council would also install a new pedestrian crossing along James Street.
"The Matthew Terrace and James Street upgrade will improve safety and connectivity for all commuters, pedestrians, cyclists and motorists.
"It's a great outcome for our community that will improve connectivity and add another element to our CBD area, which already includes some fantastic local businesses and council's $25 million Hub, and is home to great events like the upcoming creative industries festival, Generate. To this upgrade I say bring it on!"
Cr Hain said where possible, works would be carried out at night to minimise disruptions to local businesses, motorists and pedestrians.
Construction is expected to be complete by October, weather permitting, in time for the inaugural Generate festival.