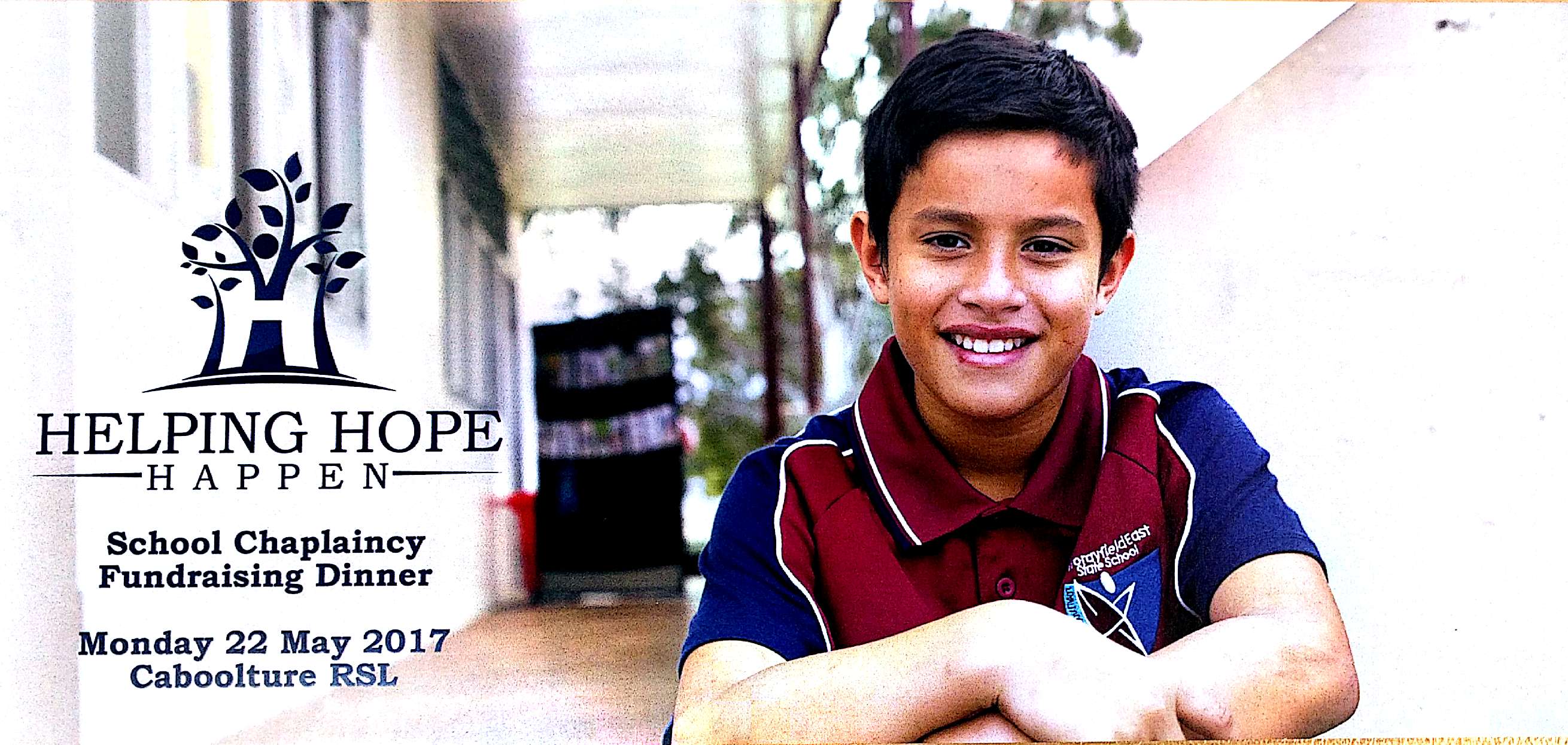 100,000 reasons why Caboolture backs Helping Hope Happen
Robyn Lachmund and Julie Hose had faith in the Caboolture Community and it delivered what was needed as tonight's SU QLD dinner raised 100,000 dollars to continue the much needed work of the school chaplains in the Caboolture region. A new one has been appointed to Bellmere State School and a new one will be appointed to the Pumicestone State School
As key note speaker Adam James expressed passionately at this function that "Listening Saves lives" and with that a standing ovation to a humble man who created the Coffee Shop Chaplain idea which is now heading to a new phase of its existence in Fortitude Valley with the challenge of making hope happen with so many disadvantages young people in the inner city of Brisbane
11 Major Local Sponsors help make hope happen for Caboolture Chaplains Fairland Properties, Caboolture Sports Club North Harbour. Streten Masons Lawyers, Totally Workwear, Terry Lucas Re/max Ultimate, The Coffee Club Morayfield Supercentre, Traditional Funerals, Rotary Caboolture, Worldwide Printing Solutions Caboolture, McConaghy Properties.
It is these organisations and companies are indeed passionate about their support to which help make dinners like this happen which in turn generates more generosity that helps our future - our kids in school and chaplains like Angus Gowans Caboolture Special School
Julie Hose the director of SU QLD for Caboolture Area spoke of the hard work and sacrifice is humbling to enable the chaplains to offer emotional spiritual social support for children who have challenges which with chaplains would mean they do not reach their potential.
MC Allan Grieve performing an awesome duty tonight with enthusiasm - Allan spoke of opportunities we are blessed in a nation of freedom - State funding accounts for 20,000 dollars which only covers 1.5 days and it is fundraising dinners like this that bridges the gap to provide the invaluable service chaplains bring to schools.