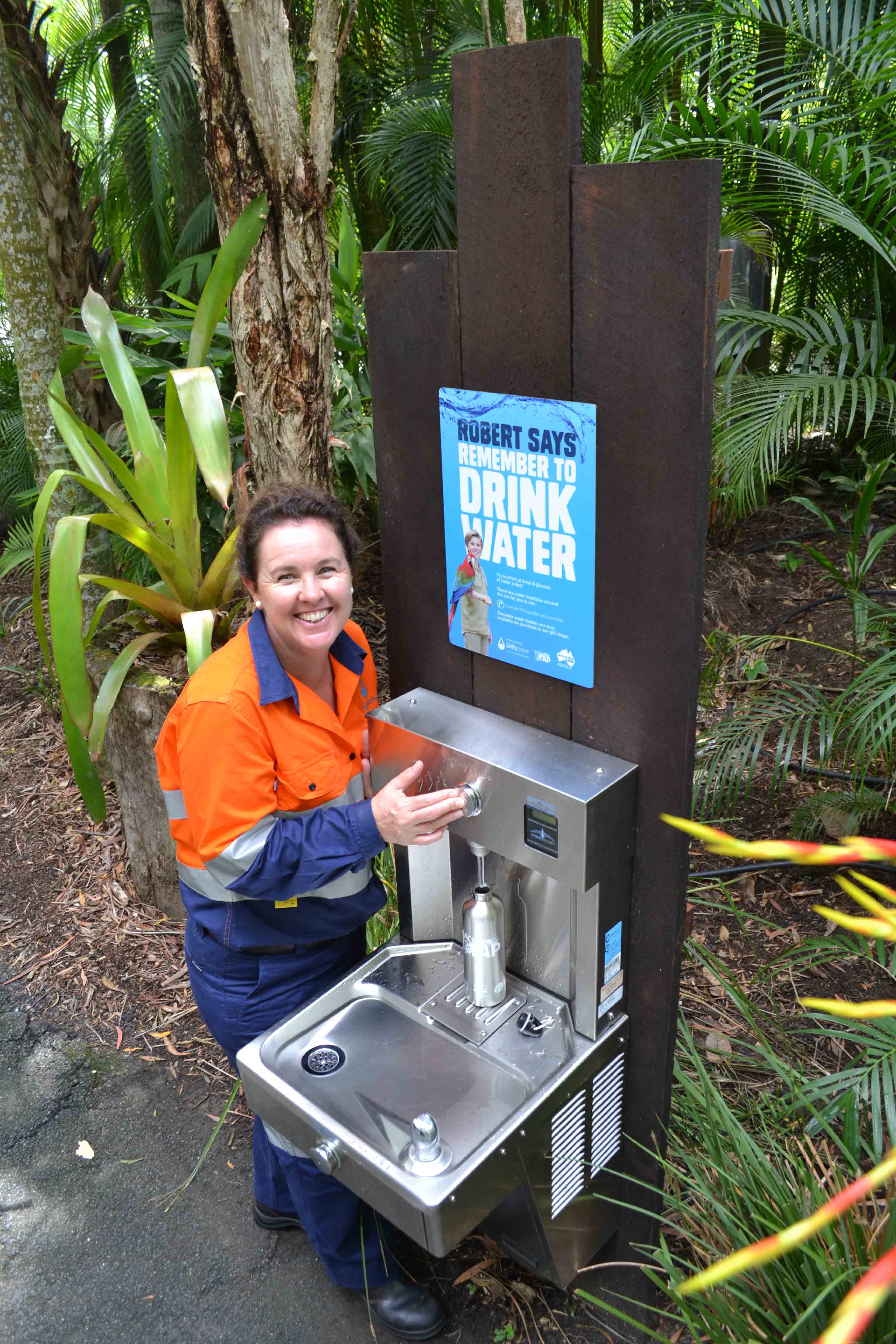 Unitywater refill stations at Australia Zoo fill up 24,000 water bottles!
Unitywater-sponsored refill stations at Australia Zoo have filled up 23,614 water bottles with free, chilled tap water over the last three months.
The refill stations remind zoogoers to stay hydrated and avoid single-use plastic bottles.
Unitywater Community Relations Specialist Kate Cash said Unitywater sponsored five refill stations around the zoo that track how many 750ml water bottles have been filled up.
"These are part of our 'Back to Tap' campaign, encouraging people to choose tap water as a cheaper and environmentally friendly alternative to plastic bottled water," she said.
"It's fantastic to think that every time a reusable bottle is filled with tap water at these stations, we are helping to reduce single use plastic in our community."
As part of World Water Day on 22 March Unitywater ran a competition on their Facebook page to win a tour of the Australia Zoo Wildlife Hospital led by Robert Irwin.
Entrants had to answer a multiple choice question about how many bottles had been filled up between Christmas 2016 and World Water Day (22 March).
Four lucky winners were drawn and they will be touring the wildlife hospital on 13 April.
Australia Zoo's Director Wes Mannion said: "Here at Australia Zoo, we're passionate about managing our effect on the environment and reducing plastic waste is a huge part of that," he said.
"This initiative is proving to be a fantastic way of doing just that. It's really cool to be able to offer this type of information to our guests with Unitywater's help."
Photo above : Unitywater's Gail Farlow refilling a reusable water bottle at Australia Zoo