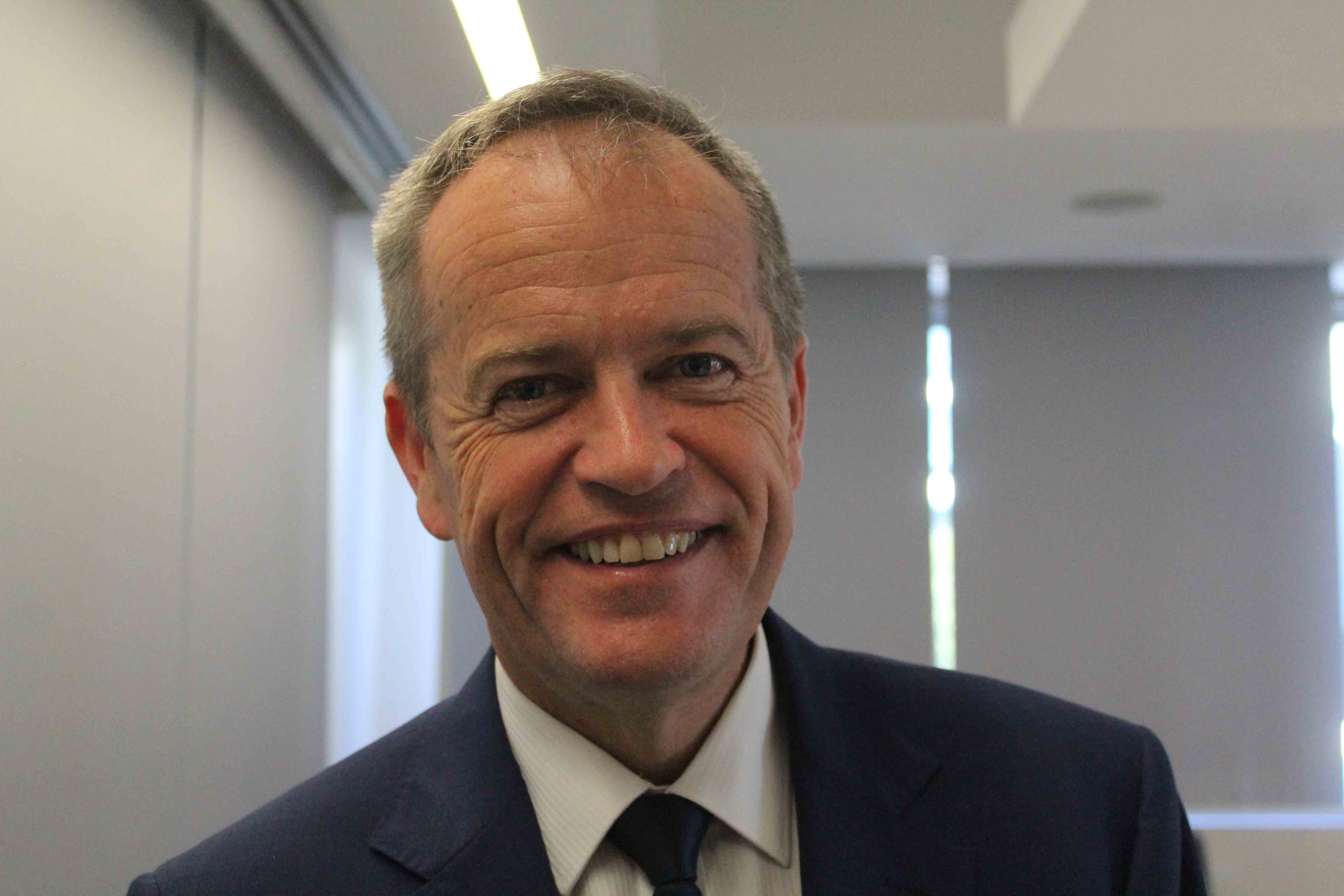 The Bill Shorten Bus Rolls in and out of Caboolture to listen to Moreton Bay Region challenges
Above is an summary and sample of an exclusive chat with the Federal Opposition Leader The Hon. Bill Shorten at The Hub Monday 10th of April, 2017
Surprise The Federal Opposition leaders Bill Shorten Bus Rolls in to Caboolture to listen to all of the key players in the Moreton Bay Region and the challenges it faces now and in to the future.
approximately 30 influential shakers and makers of the broad range of the economy were present at the Hub in Caboolture to showcase all that is great, is planned and the challenges along the way as part of Bill Shortens tour of Queensland.
So far the Federal Opposition Leader has spend copious hours listening to similar challenges for Cairns, Townsville, Rockhampton, Mackay and the Whitsundays finally on the last stretch of his Queensland Tour The Moreton Bay Region.
What Mr Shorten found was a well oiled Council headed by the Mayor Allan Sutherland and a full room  of innovative and entrepreneurial leaders give several key initiatives and challenges that face the region with the common theme that while the South of The River has fared well in the 70's and 80's when there was lots of money around to build on highways, roads and trains along with key infrastructure.
Clearly the point was made that this was not the case for municipalities north of the River, with now exploding population increases with people around Australia finding this the perfect place to live.
While The Moreton Bay University at Petrie was a corner stone of discussion so was the big brain drain of students studying in Brisbane or in other states, not returning to the Moreton bay region to begin their careers, as a significant issue that needs attention and statistics have show this to be the case.
On the other side is the great innovation that is happening which most do not know about,  such as North Harbour development where it has the fastest NBN in the nation, why?. Because they have pre-installed fibre to the houses at their expense and done at a lower investment cost the the current NBN national model.  People are now able to buy a home that is designed to meet the needs of this century not the 1900's.
Bill Shorten in summing up says this region has the most formulated and defined issues package to tackle the challenges of any region in Queensland if not the nation and he believes that the Federal Government should whom ever is in power be able to demonstrate great things can happen to address the wrongs of the past in terms of infrastructure meeting the needs of population growth if given a chance.
He has a surplus of notes and contacts to take with him to study, to attempt to formulate policy for at least for the Moreton Bay Region.
For Moreton Bay Region it is a wait and see game as to how the wheels of parliament roll after the next Federal election and what impact such a meeting has had to it moving forward or staying where it is in a challenged position.