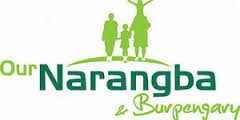 Our Narangba And Burpengary Magazine with Meegan Berry on Morning Magazine 26-04-2017
Meegan Berry talked about what May will hold for the Moreton Bay Region. On the 1st of May there is Save The Rhino day and there will be Dance Like A Chicken Day on the 14th of May.
Meegan also talked about World Gem Franchise that is coming to Burpengary. Meegan said that the team at Narangba and Burpengary Magazine have the information about the World Gem Franchise if you would like to contact them on (07) 3886 9040. 
Narangba and Burpengary Magazine also have information about an art competition that is raising awareness for domestic violence. The competition is great for adults, teenagers and kids. 
If you would like more information you can visit here https://www.ournarangba.com.au/