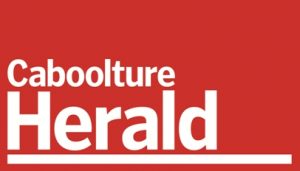 Nick Crockford from Caboolture Herald on Morning Magazine 06-04-2017
Nick Crockford from The Caboolture Herald talked about the latest news stories to be in the Caboolture Herald newspaper this week.
Narrow Flood Escape The Caboolture region may have escaped the worst of the damage from ex-tropical cyclone Debbie last Thursday, but local police said some residents still put themselves at risk by not listening to the police's warning and risking their life by driving through flood waters.
Another story that involves the SES is about a man named Brendon Williams who has two young babies that where born at 26 weeks old, while in the hospital Mr Williams noticed a limited number of cuddle chairs, now Mr Williams and the Deception Bay SES have launched a fundraiser to help buy more cuddle chairs for hospitals.
A interesting story involving Bob Dibbie a man who is going to be riding around the world starting next month if successful with riding around the world with this bike he will be the first rider to take such a small rig around the world.
With his motorcycle he plans on travelling to Vancouver in May, attend a friend's 70th birthday party, then head south to the states and ride through death valley, plus climb the two highest roads in North America that are over 14,000 feet then doddle across Toronto then fly to the Atlantic and make his way across Europe and crossing through the Alps.