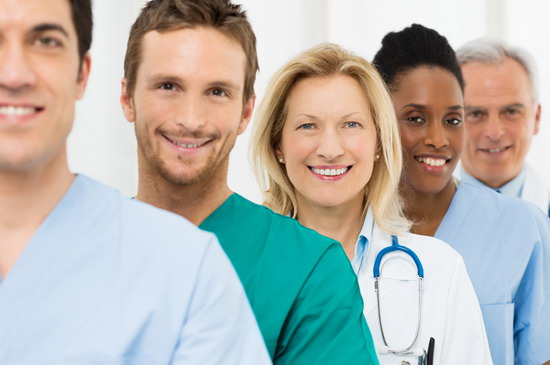 Health Professionals have their say in Longman with the Federal Opposition
Local GPs, service providers and community organisations have come together to have a frank discussion about the state of our healthcare system with one resounding message from the day – our local health system can't afford Malcolm Turnbull's cuts.
Shadow Minister for Health, Catherine King, and the Federal Member for Longman, Susan Lamb, hosted the roundtable discussion at the Morayfield Family Doctors, in order to generate honest dialogue between local stakeholders about the current state of our healthcare system, and start a conversation about what needs to be done to fix it.
It is obvious that GPs and other health professionals are struggling under Malcolm Turnbull's continuous health cuts. The ongoing Medicare freeze is putting pressure on bulk billing and out-of-pocket costs, with local GPs being forced to make decisions about who they can continue to bulk bill and if they need to increase fees.
At the same time, cuts to diagnostic imaging and pathology which will see the costs of vital scans and tests increase, and increasing the cost of medicines by up to $5, still loom under the Turnbull Government. 
Shadow Minister for Health & Medicare, Catherine King, said her visit to the region had made it clear that locals needed serious investment in their health care.
"Local health professionals are doing an amazing job, and I thank them for their time and contributions to this discussion. It is critical we hear first-hand from people on the ground about the health challenges of our communities," Ms King said.
"It's never been clearer to me that Malcolm Turnbull needs to drop each and every one of his health cuts which will make health care more unaffordable – we don't want any more barriers to people getting the care they need."
Federal Member for Longman, Susan Lamb, said that she frequently heard from local constituents about the pressure health care costs were putting on families.
"Today's roundtable outlined some clear health challenges for our community, such as suicide prevention and chronic health issues, and if we are going to have any hope of addressing these we need Malcolm Turnbull to take investing in health seriously and drop his cuts."
"With family budgets straining from the growing costs of living under Malcolm Turnbull, escalating health costs are the last thing we need," Ms Lamb said.
"Today's roundtable outlined some clear health challenges for our community, and if we are going to have any hope of addressing these we need Malcolm Turnbull to take investing in health seriously and drop his cuts."