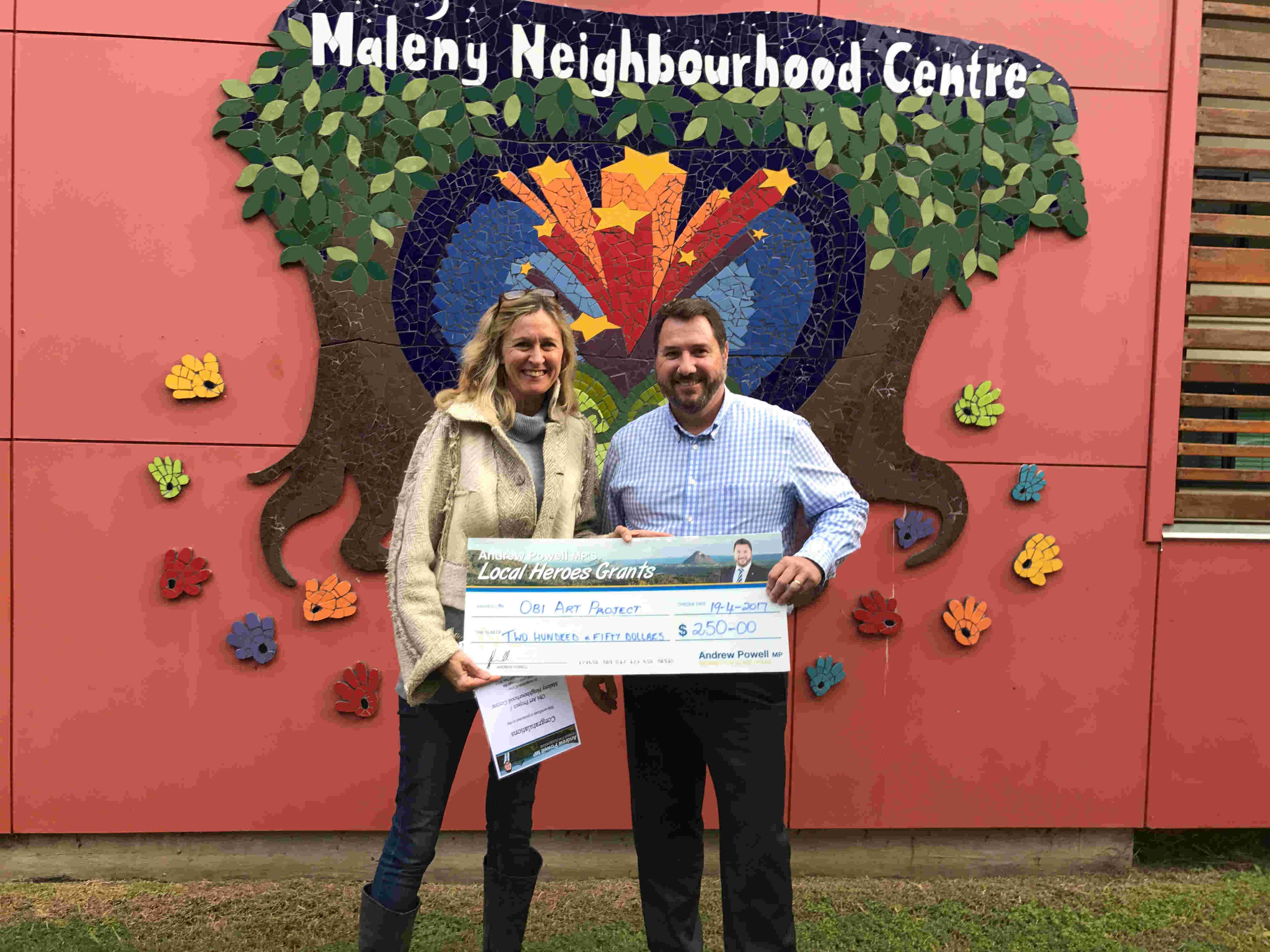 Glasshouse Local Heroes Grants Round two winners announced
Round two of Andrew Powell's Local Heroes Grants for 2017 has been announced and four very worthy recipients in Glass House will be presented with a cheque for $250.
Designed to provide a bit of a helping hand to community groups or individuals participating in local, state, national or international endeavours, Andrew Powell's Local Heroes grants have proven very popular since the local Member announced the program in January 2016.  Andrew said he receives more and more applications with each round and saw a genuine need to continue the awards this year.
"During my years representing this very special community, I have become acutely aware of how vital community groups are to our region and how tough they do it financially.
"In the same way if I can make a contribution towards an individual pursuing sporting or academic ventures, then I am only too happy to oblige," Andrew said.
Winners for round two are:
Wamuran Earth Protectors at Wamuran State School - to assist with the cost of purchasing landfill crates as part of their mission to become a sustainable school;
the combined Glasshouse School Chaplaincies;
Josh Penfold from Palmwoods - who will represent Australia in the U15 Squash team touring Auckland this month; and
the Obi Art Project by the Maleny Neighbourhood Centre - to create an encouragement award for young children up to 10 years old in the Obi Art Prize
Andrew encourages anyone who fits the criteria for a Local Heroes Grant to apply.  Information can be found on his website www.andrewpowell.com.au. 
Closing dates for other rounds in 2017 are as follows:
Round 3 – Monday 12 June
Round 4 – Monday 14 August
Round 5 – Monday 9 October
Round 6 – Monday 11 December