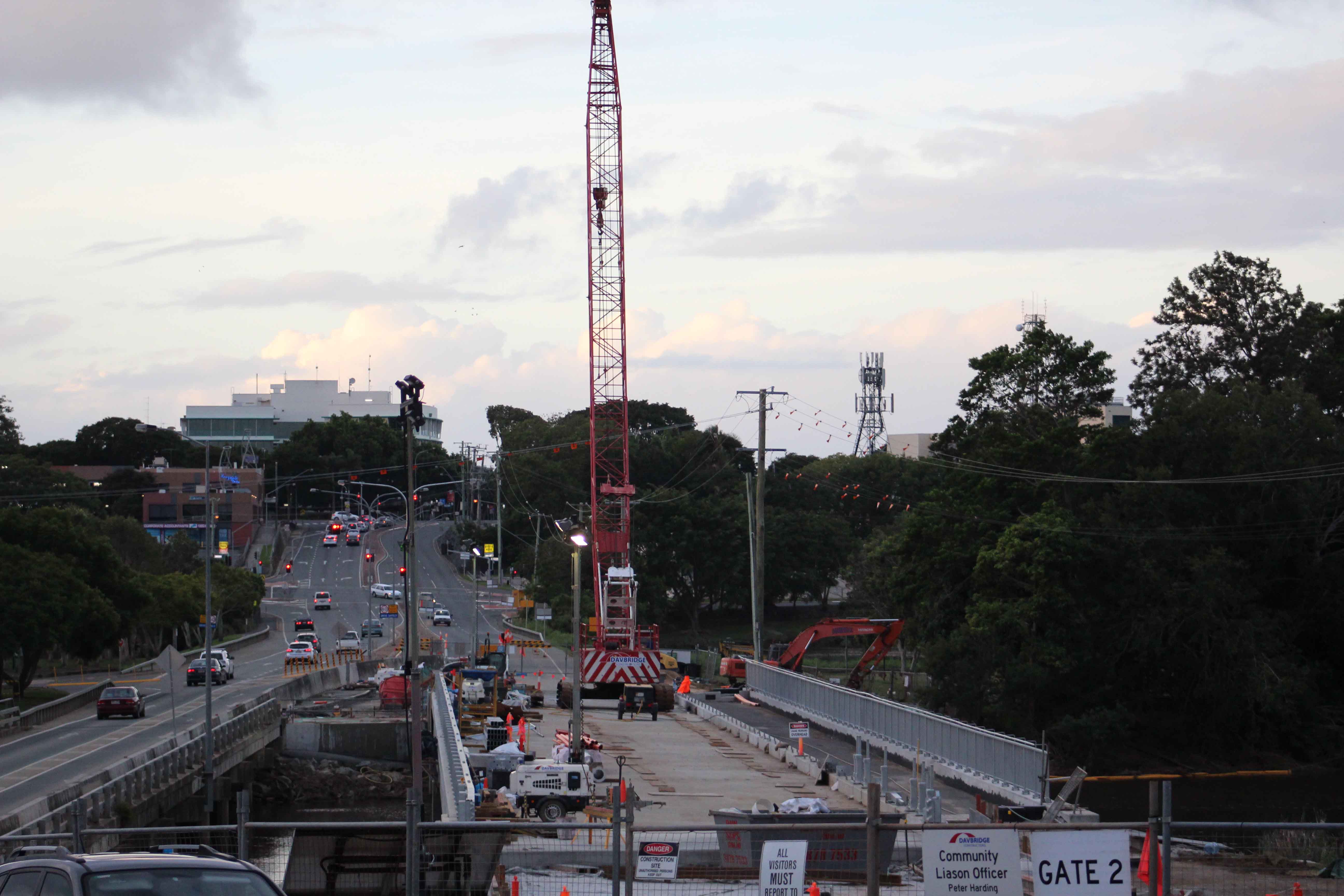 Caboolture River Bridge reopening chance at the walk of a lifetime
The new south-bound bridge over the Caboolture River on Morayfield Road is entering the final stages of construction and local residents are being given the opportunity to be among the first members of the public to cross it.
State Member for Morayfield, Mark Ryan MP, and State Member for Pumicestone, Rick Williams MP, are running a competition for local residents to walk across the new Caboolture River Bridge before it opens to traffic in the coming weeks.
"Before the road surface is poured and the traffic starts rolling, Rick and I will be leading a small group of community members to walk across the new bridge," Mr Ryan said.
"While it is still a little way from being fully completed, it is now at a point in the construction that allows a lucky few to be the first to walk over the bridge."
"This is all about community and the Palaszczuk Government's commitment to upgrade much needed infrastructure and we want community members to be amongst the first to go across," said Mr Williams.
Following recent weather events, it has been decided that the official bridge walk across the new Caboolture River Bridge will be postponed from Saturday 8 April to Saturday 22 April at 10am.
Residents who have entered will remain in the draw and entries will continue to be accepted up until 10am on Tuesday 18 April.
To enter, simply email the Morayfield Electorate Office on morayfield@parliament.qld.gov.au with your name, address and contact phone number by Monday 3 April 2017.
For safety reasons, only 12 lucky locals will be able to walk across the bridge at this event.
Winners will be notified.