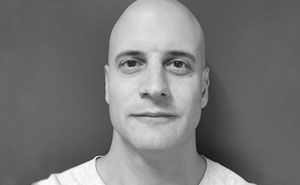 Business Of Tomorrow Winner Ash Rosshandler on Morning Magazine 12-04-2017
Ash Rosshandler talks about what business of tomorrow is and how you can get involved, The Business of Tomorrow event because West-Pac turned 200 years old over the weekend and for that celebration that wanted to acknowledge 200 business of tomorrow, so West-Pac had a nomination process and Ash Rosshandler business was in the Top 10.
Ash's business is called Good Company is a work place giving and volunteering platform, What Good Company is designed for companies and their staff to give their volunteer's something called time talent and treasure, so giving time is general volunteering, The talent is the skill volunteering and the treasure is donating.
Latest statistics show that 63% of Australians volunteer their time to business all around Australia, The statistics for volunteering has grown in the last decade which is a good thing.
Ash went on to say that Good Company support over 15,000 charities which is a great number of charities for Australia.
If you would like more information you can visit the Good Company Website here https://www.goodcompany.com.au/