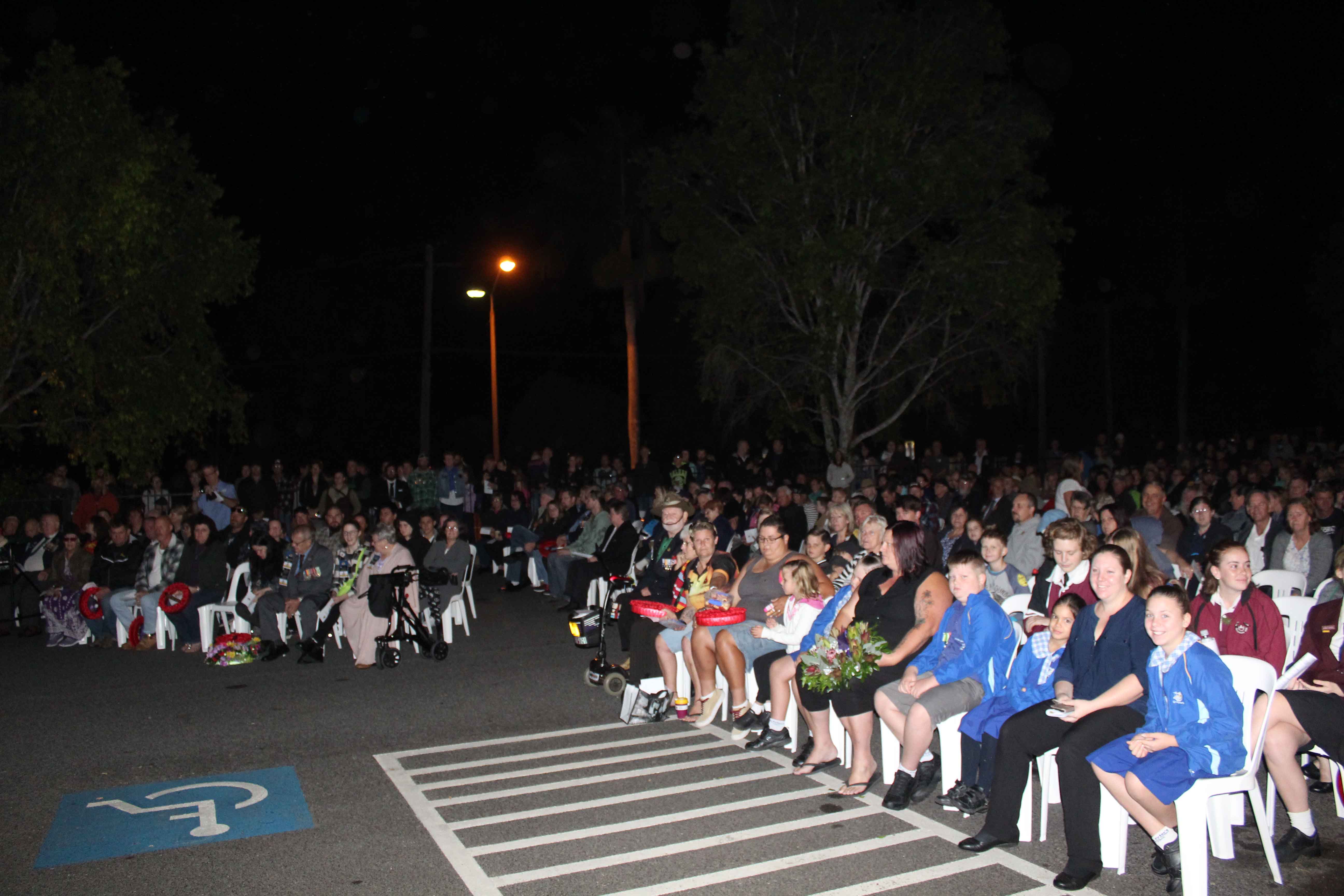 ANZAC Day Dawn Service in Caboolture amidst a cloudless morning
On a coolish cloudless early morning of Tuesday April 25, 10 to 1 cars are traveling north bound from morayfield and not a sound was stirring not even the wind, even the rainbow parakeets oblivious to the sense of history and solemness around them.
This is Caboolture on Anzac day 2017 with the destination of the many lone or paired walkers and cars suddenly closer to the time increase in volume as they descend upon Fernhill for the very early morning dawn service set for 4:50 am
The full service was witnessed by in excess of 1500 people who pay their respects to past fallen in their memory the legacy of ANZAC day continues for both the very young and those who survived the horrors of war.
Giving thanks for the freedoms we hold dear and close to our heart the morning was filled with reflection prayer and hope fo peace in our lifetime.
At the conclusion coffee with a bit of sustenance added for a cold morning will be served and everyone then would be making their way to the Caboolture RSL for a traditional Anzac breakfast free for ex and currently serving servicemen.
Elsewhere in the Moreton Bay Region likewise such services were held with good attendances like Burpengary according to Cr Peter Flannery over 1000 attended
Glasshouse State mp Andrew Powell reported a eerie but  great feeling because of the fog and mist to the atmosphere was made more special with a good attendance