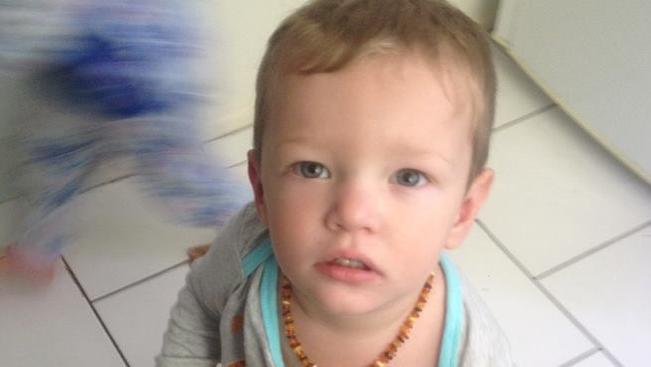 Additional staff, reform to further strengthen child protection system
The Queensland Government will further strengthen the child protection system following the release of a report on the death last year of Caboolture toddler Mason Jet Lee.
Premier Annastacia Palaszczuk said a $40.8 million funding injection over four years would focus on  providing more frontline staff to work with families and other agencies as well as better coordinating the health and child protection systems.
Child Safety Officers would be placed in major hospitals and specialist nurses would be assigned to child and family services centres statewide to improve screening and early intervention for children at risk. 
A new service quality improvement program would drive better practices and decision-making by child safety staff.
The Premier said the Queensland Family and Child Commission would develop a new, independent model for reviewing child death cases. 
The framework for the new approach is outlined in a report by the Commission, which examined the reviews and investigations undertaken by Child Safety Services and Queensland Health following the death last June of 21-month-old Mason Lee.
The Commission's report was considered by State Cabinet today and approved for public release.
The report found Queensland's system of reviewing the deaths of children was not sufficiently independent, was not delivering the whole-of-system changes required to protect vulnerable children, and that "Queensland can do better".
"As a Government, there is no more important duty than the care and protection of vulnerable children, many of them who are in the actual care of the State," the Premier said.
"We want to be absolutely sure that we are making every effort to have the very best child protection system in place – supported by the best practices and procedures"
"That's why I asked the Queensland Family and Child Commission to examine the way government agencies involved in Mason's care responded and interacted, and to provide some oversight of their internal reviews of how Mason's care was handled."
The four-year $40.8 million funding package includes:
12 extra Child Safety Officers in major hospitals to improve information sharing and who can rapidly respond when doctors have concerns about a child's safety.
20 new nurses who will provide support and advice on drug and alcohol addiction and mental health in Family and Child Connect Services to work with families who are engaged with early intervention services and at Child Safety Service Centres.
The rollout of a Child Safety Quality Assurance flying squad to drive improvements in the way individual service centres respond to families using drugs, especially ice, and on mental health issues, and to strengthen and review the way staff work with families. The squad will help service centres to improve management and staff supervision, and boost data quality and performance.
12 extra child safety workers at the new Moreton Bay Child Safety Service Centre to help ease pressure on existing service centres in the region, including Caboolture. Two dedicated Child Safety Regional Directors will drive improvements at Caboolture and on the Sunshine Coast.
Rule changes for funding early-intervention support providers so families engaged with services don't need to engage with a new provider under funding program boundaries.
The Premier said this funding package comes in addition to $15 million to cover the out-of-pocket costs of childcare for foster and kinship carers and a $2.6 million foster care recruitment campaign, and in addition to hiring an additional 129 child safety workers this year.
"Over the past two years the Government had substantially increased funding for frontline services and programs to support families and address the causes of child abuse and neglect," she said. 
"The current Budget allocates more $1 billion to child and family services, an increase of 8.2 per cent over the previous year.
"The Government has made the prevention of domestic and family violence a priority, with $233.8 million allocated over five years to support a range of programs and initiatives, and has included child exploitation in our fight against organised crime and drug trafficking."
Other initiatives included increased funding to prevent the use of Ice, and to assist people facing alcohol and other drug dependencies, and mental health problems. 
"While we have done a great deal, it is evident that we need to do still more.  In addition to what we are announcing today, we will be considering further funding allocations as part of the State Budget in June."
The Palaszczuk Government's commitment was in stark contrast to the previous LNP government which cut 225 full-time equivalent positions from the Department of Child Safety.
Child Safety Minister Shannon Fentiman said the Government was determined to implement changes to strengthen the child protection system in Queensland.
"Mason's death was an utter tragedy," she said.
"That's why we are rebuilding the child protection system with an additional 24 child safety workers, including 12 CSO specialists who will be based in major hospitals to respond immediately to the concerns of doctors.
"That's why we will put nurses with skills in managing alcohol and drug addiction and mental illness in 20 front-end child and family support services, so families get the help they need to get better.
"Our hard-working child safety staff are doing more than ever before and that's why it's essential they are supported and have clear pathways to professional growth.
"Our flying squad will boost management and supervision skills across individual service centres and help share expert knowledge on the best ways to work with complex families."
The package will be supported by extra training for staff in domestic and family violence and working with families where drug and alcohol use are problematic.
Ms Palaszczuk said the Commission's report had made a single overarching recommendation, accepted by the Government, to examine a new model for reviewing the deaths and serious injury of children known to the child protection system.
The proposed model included transferring responsibility for the current child death case review panel from Child Safety Services to an independent body.
"We will introduce legislation requiring agencies involved in providing services to children in the child protection system – such as Child Safety Services, Health, Education and Police – to undertake internal reviews in child death cases," she said.
The Premier said the Commission's report had found that the system of reviewing child death cases needed further strengthening to better ensure lessons from child death cases were learned and acted on.
The current approach did not sufficiently allow review findings to inform the design and implementation of preventive strategies.
While the reviews undertaken by Child Safety Services, Queensland Health and the Child Death Case Review Panel in the Mason Lee case were timely and thorough, the Commission found that as a whole they did not provide a satisfactory or effective child death review system.
Agency-level reviews and investigations considered matters from the individual agency's standpoint and not from a whole-of-system perspective.
"The Commission's report finds that the current model for reviewing the deaths of children in the child protection system does not promote a shared responsibility or accountability between the agencies involved in providing services for the child who has died," the Premier said.
"Currently, there isn't a mandatory requirement for all government agencies that provide services to children to conduct a review of their actions in cases where a child dies.
"Only the Department of Child Safety is required by law to do this, and to establish a child death case review panel. 
"Compounding this, there isn't a requirement for information to be shared between agencies or to be provided to the child death case review panel that is set up following the death of a child.
"These are all important matters that need to be addressed, and that is what we will now expedite."
The internal systems and practice review by Child Safety Services had found that a number of staff involved in Mason Lee's case may have breached legislation, standards, codes and procedures.  Twelve child safety officers had been referred to their department's ethical standards unit, and four had been stood down pending the results of the unit's investigations.
A copy of the QFCC report is available at http://www.qfcc.qld.gov.au/following-the-death-of-a-child