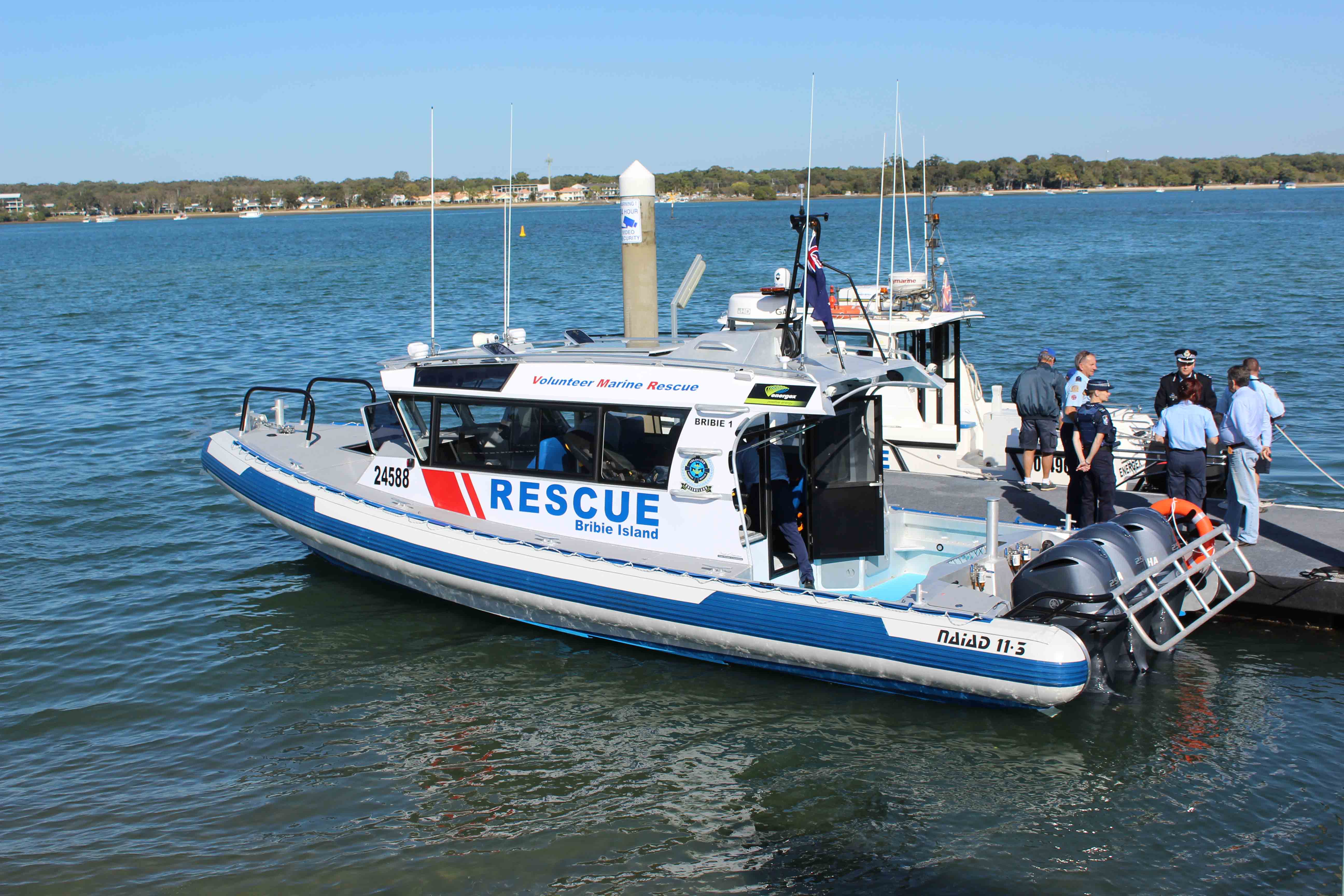 The Bribie Island Volunteer Marine Radio serving since 1970 on 101.5 2017-03-21
In March 2017 we caught up with VMR Bribie Island to find out more what they do, and how they came to be.
On any given day the volunteers can either be heard manning the VHF Marine band for signals of distress to which with 3 sea craft are able to render assistance in some cases saving lives with the unpredictability of the sea or the boats encountering failure.
On call 24 hours a day this is a specialist service which provides an invaluable service to Bribie Island and surrounding waters.
The unit arose from the Bribie Island Boating and Fishing Club, which in 1970 assumed responsibility for assisting mariners in distress. It became Bribie Island Air Sea Rescue in 1982 and changed its name to VMR Bribie Island Incorporated in March 1997.
Today VMR Bribie Island Incorporated is a volunteer organisation dedicated to:
Promoting, fostering and supporting boating safety amongst members, and the boating public generally, by arranging training and education programs
providing a rescue service, a rescue base and such equipment deemed necessary for the operation of the  rescue service and the Association generally.
The sole reason for the existence of Volunteer Marine Rescue groups is the saving and preservation of life at sea. Any other work we do – towing of disabled vessels, transporting persons or assisting with boating events etc. – is a secondary service we provide to the public.
VMR Bribie Island is one of 25 squadrons affiliated with Volunteer Marine Rescue Queensland and operates under the umbrella of the State Emergency Service with some responsibilities to the Department of Transport. We liaise  with the Water Police and major Search and Rescue (SAR) activities are generally controlled by the Search and Rescue Mission Co-ordinator (SARMC) who is a police officer. On occasions activities may be controlled by the Australian Maritime Safety Authority, based in Canberra.
VMR Bribie Island active members are all volunteers and the organisation, in addition to receiving government funding, depends on community support and fundraising to meet its operational and training needs. Active members become SES members and are covered under the SES Insurance and Workcover scheme, while on duty. Primary emphasis is placed on safety, with safety of crew members and the public being the first priority in all we do
Our rescue vessels Bribie 1, Bribie 2 and Bribie 3 are on patrol every weekend and on all public holidays from 0800 to 1700 hours. All other hours are covered by rostered call-out crews to ensure a full 24 hour, 7 day service all year round.
Our area of operations covers some 500 square miles (including Pumicestone Passage) commencing 2 nautical miles south of the Caloundra Bar, 10 nautical miles east of Moreton Island and north of an east/west line from Tangalooma in Moreton Bay.
The radio room operates every day from 0500 to 1800 hours all year round. We monitor VHF channels 16, 21, 67, 73 and 81 as well as 27mHz channels 86, 88 and 90 or we can be contacted on 3408 7596 during our monitoring hours. For emergencies we can be contacted by phone 24 hours every day on 3408 7596.
Want to be involved or help fund this vital emergency resource navigate to the VMR Bribie Island Website , or follow them on facebook