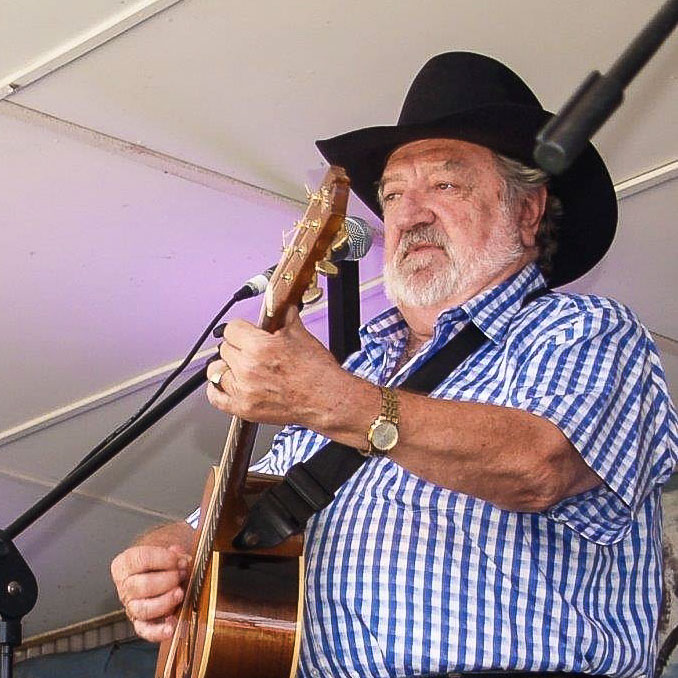 Terry Gordon one of the headliners at Caboolture Country Music Jambouree and Talent Quest Speaks to Harriet on 101.5 2017-03-20
Harriet on Tried & True country spoke with Terry Gordon Live on the show and his involvement with the Caboolture Country Music Jambouree and Talent Quest on April 29 at Caboolture Showgrounds
Terry Gordon is an Australian Country Music Legend, elevated to the Roll of Renown and Hand of Fame in Tamworth. Terry is known for his comedy and traditional country music.
1942 - Born on the 28th of November in Taralga (Near Goulburn), NSW.
1961 – Formed "The Wanderers" and performed on WIN 4 Wollongong, and venues on the South Coast. In his early twenties he was working as a solo performer on the Sydney pub circuit.
1979 – Recorded on Opal Records (Tamworth). "The Last of the Marrickville Cowboys" and had success with "The Balmain Flash".
1981 - He was inducted into the Hands of Fame.
1982 - Terry hosted a weekly TV show from Tamworth's NEN 9, "Must Be Country".
1993 - Honoured with the coveted award of Country Music Entertainer of the year.
2005 - Awarded the Order of Australia Medal (OAM) for his service to the entertainment industry, and the community through performances for charitable organisations.
2012 - Elevated to the Roll of Renown.
Since beginning his distinguished recording career, he has released 25 singles and 20 albums.
His versatility as a balladeer, songwriter, bush poet, comedy performer and TV host has established Terry as one of CM's finest entertainers. During a career of continuous travel, he has criss-crossed the length and breadth of Australia literally dozens of times. Terry has performed in all kinds of venues - from weather-beaten tents to the most modern TV studios and entertainment centres. On stage he has worked alongside such local CM legends as Tex Morton, Chad Morgan, Slim Dusty and just about all the greats of the industry.
Fortunately you can hear and see Terry live at the Caboolture Country Music Jambouree and Talent Quest on April 29 at the Caboolture Showgrounds.