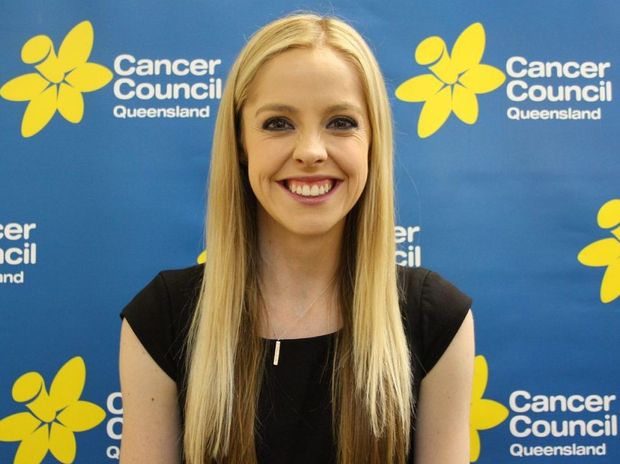 Katie Clift from Cancer Council talks about Autumn Sunburn on 101.5 2017-03-08
Cancer Council is warning against sun safety complacency as Autumn kicks in, with the latest figures showing 53 per cent of Queensland adults and 60 per cent of kids get sunburnt every year.
The newest data from the Preventive Health Survey* serves as a warning for Queenslanders – with the risk of sun damage and sunburn high in Queensland all year round.
Cancer Council Queensland spokesperson Katie Clift said Queenslanders needed sun protection on most days of the year – regardless of the weather or temperature.
"Whenever the UV Index is three or above, Queenslanders need to take sun safety seriously and follow our five recommended sun protective behaviours," Ms Clift said.
"During Autumn, UV levels will be high from around 8:30am until 4pm – and will reach extreme levels.
"Skin damage and sunburn at these levels can occur in as little as 10 minutes if people are outdoors, unprotected from the sun during Autumn.
"UV is not linked to temperature – so even on cooler or cloudier days than what we have experienced in Summer – sun protection is still required.
"We urge Queenslanders to Slip on protective clothing, Slop on minimum SPF30 broad-spectrum, water-resistant sunscreen, Slap on a broad-brimmed hat, Seek shade and Slide on wrap-around sunnies to best reduce the risk of skin cancer."
Cancer Council encouraged Queenslanders to download the SunSmart app, to stay up-to-date with real-time UV levels during Autumn.
"Along with a seven-day weather forecast, the app has a sunscreen calculator function – to help Queenslanders know how much sunscreen they should use for maximum coverage," Ms Clift said.
"A sun protection alert with daily reminders can be set up for users too – the app is free to download on tablets or smartphones."
In Queensland each year, around 3600 people are diagnosed with melanoma, and about 350,000 non-melanoma skin cancers are treated.
More information about Cancer Council Queensland is available at cancerqld.org.au or via 13 11 20.
---