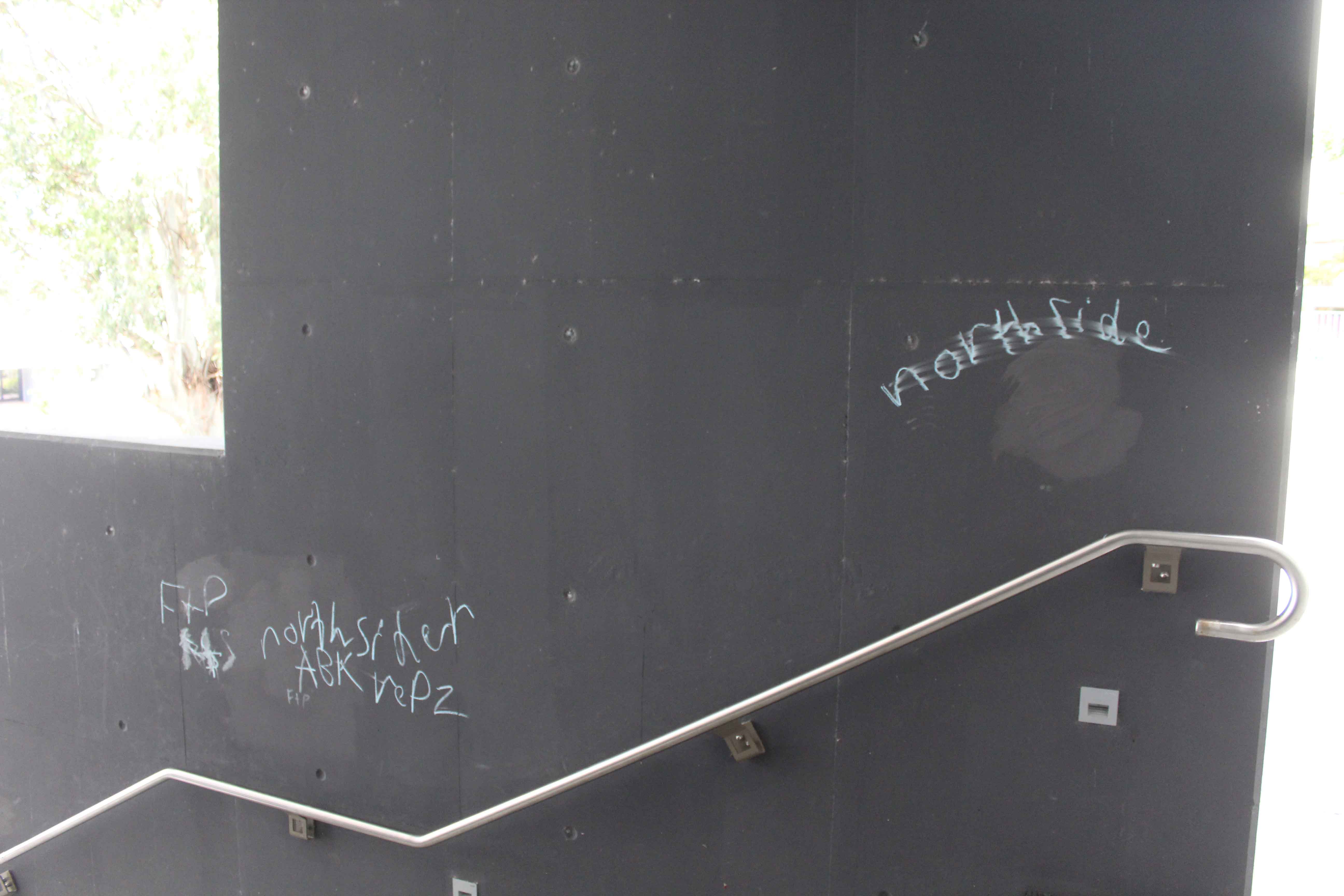 Hub vandalism and anarchy graduates to young adults
Following on from our last story The Cost of maintaining public assets escalates with wilful damage - the hub lift damaged by youth , where younger youths of 10-14 were observed doing wilful damage to council property and threatening passersby and security staff a few weeks ago.
This time graduating to  much older young kids in groups of 5 or more and as old as 18 on Sunday were observed threatening people for cigarettes, shouting loudly profanities and a general disregard to the normality of conducting them selves in a respectful manner in public.
Added to their youthful desire to tag walls and play equipment outlines a clear disrespect for public property.
It was also observed a young mother visiting the play area for her child to play on was equally annoyed by the anarchy displayed by the young people ensuring they caused maximum attention that they were there and not going anywhere.
On Sunday it was also noted both security staff taking photos and a contractor removing grafitti from the play ground seats  poles and the walls at the stairs near the lift.
As quickly as the removal process was completed and both went on about their normal course of duties the young people proceeded to re tag items and walls.
The question remains what to do about a growing problem with a trend towards continued damage to which some one has to pick up the tab, but no one seems to have any answers nor solutions.
It was also noted another group opposite Caboolture Square were of similar age and numbers doing the exact same thing there.
Despite CCTV audio and video camera's are in the HUB and the lifts, with community hopes that the offenders can be identified.
In reality with little more then a talking too if it gets to that point, there appears little the authorities can do about this increasing and costly trend.
If you have information for police, contact Policelink on 131 444 or provide information using the online form 24hrs per day.
You can report information about crime anonymously to Crime Stoppers, a registered charity and community volunteer organisation, by calling 1800 333 000 or via crimestoppersqld.com.au 24hrs per day.