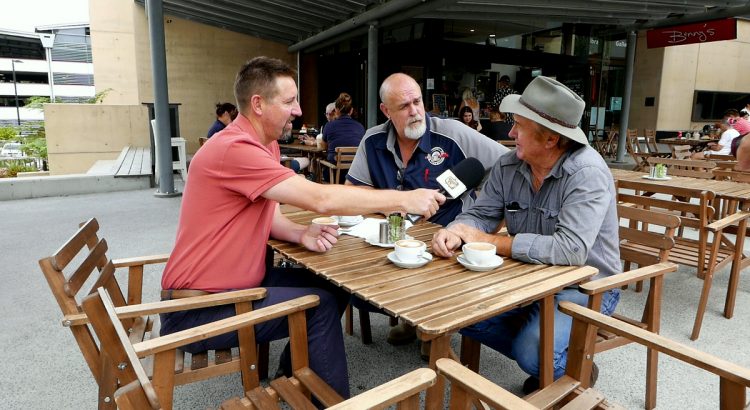 Dave Reynolds launches Caboolture Country Music Jambouree & Talent Quest 29 April 2017 as the premier Country music event
Dave Reynolds officially launches the Caboolture Country Music Jambouree & Talent Quest -  29 April 2017 as the premier Country music event at the Caboolture showgrounds, gates open 4 pm
The attractions include acts featuring artists like Australia's premier guitarist Phil Emmanuel,  Chad Morgan,  Dave Reyonolds,  Terry Gordon,  Johnny Greenwood,  Kiara Rodrigues, The Rockabilly Show Band, The Slim Dusty Show, Sister Birley,  Highway 65, The Johnny Cash Story plus showcasing the awesome local New Talent of 6-9 people who will be invited by invitation only
The New Talent entrants must send their CD's or videos to 101.5 FM direct along with a bio, importantly marked "Attention Caboolture Country Music Jambouree & Talent Quest". These entries will be forwarded to the organisers and then the finalists to be invited will be notified direct by the organisers.  The lucky finalists will then be part of the show on April 29 who will battle it out for a chance at the big prize $1,000 awarded to the winner, the winner will helped to kick start their career in the music business with an incentive to be a part of Dave Reynolds Traveling Show for 12 months along with mentoring towards getting their careers off the ground
Do not delay time is of the essence so get your entries in right now and mark "Attention Caboolture Country Music Jambouree & Talent Quest" post to P.O. Box 418, Caboolture 4510 or drop them in to the station at the Hub opposite of Moreton Bay Council Building or contact the station on 5495 1015 for alternatives.
Proudly many businesses have got right behind this breakthrough venture and  local service clubs will benefit from raising funds as well as a share of the proceeds raised during the night include the following Caboolture Apex Caboolture Lions and the Bush Fire Brigade so the money stays in Caboolture.
On the night at the Caboolture showgrounds included are food stalls, catering, drinks, raffles and give aways.
Kids under 15 FREE and general admission is 20 dollars bush fire brigade will park cars.
Caboolture has talent and this is your time to shine and kick start your career in the music and entertainment industry.
Photo of Scott Lachmund of 4510 TV, Craig Hewlett of 101.5 FM and Dave Reynolds courtesy of 4510TV Facebook or 4510 TV Website
Event details are as follows: