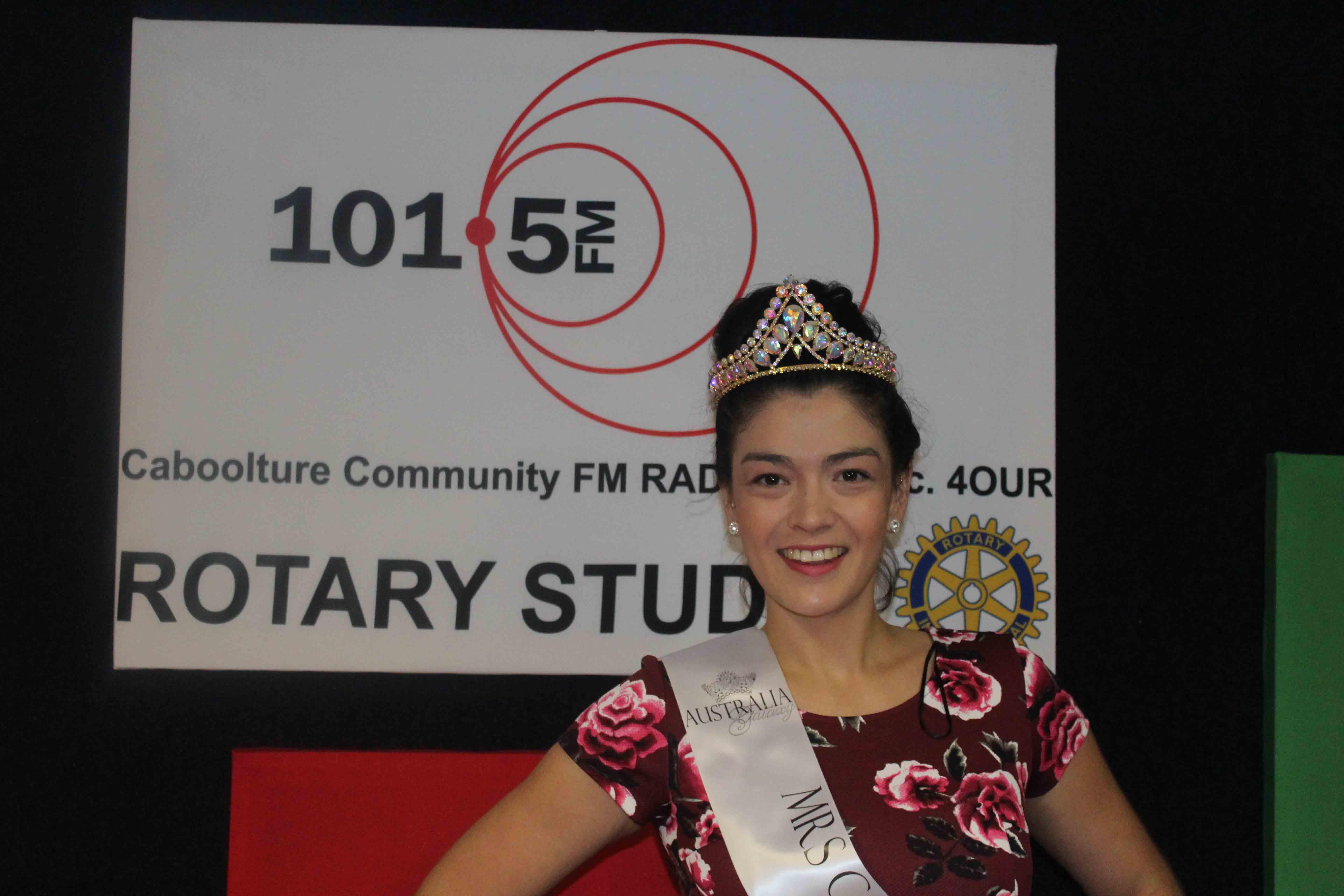 Cathleen Simpliciano Mrs Galaxy Entrant representing Redcliffe on 101.5 2017-03-21
Cathleen Simpliciano is the Redcliffe representative of the Australia Galaxy Mrs. Australia Pagent.
Cathleen is working hard in all the aspects of learning to be an ambassador working closely with charities and shares her insights in to her journey.
Here is Cathleen Simpliciano Facebook  and how to vote for her and like her photo on this page
From Australia Galaxy Pagent:
"We aim to provide the motivation and tools for all delegates to become the best possible version of themselves, to become role models to their peers, their family and their community, be that through charity work, involvement within the community, volunteering, overcoming fear or gaining more confidence. We consider our delegates family, and encourage them always to reach their potential, whilst creating memories and friendships that last a lifetime." Australia Galaxy Pageants Director, Lucinda Ferguson
Australia Galaxy Pageants were founded in 2011, with just the title of Miss Galaxy Australia available to Australian women. 2012 saw the introduction of the Teen Galaxy Australia title , and 2013 saw the first Miss Teen Galaxy Australia crowned! We are thrilled to have crowned the first ever Mrs Galaxy Australia in 2015!
Entries for 2017 are now OPEN!!
Galaxy International Pageants are based in Troy, Michigan USA and their annual 'Galaxy International' Pageant, since 1988, is held in America where contestants from around the globe compete for the prestigious titles Miss, Miss Teen, Mrs and Ms Galaxy International.
At the Galaxy International Pageant finals in the USA there are 5 areas of judging:
Photographic – 20%
Interview – 20%
Fashion Wear – 20%
Swimwear – 20%
Evening Gown – 20%
Bonus points are added for media appearances.
There are many other amazing awards to be won at the Galaxy International Pageant; Photogenic, Evening Gown, Fashion, Swimsuit, Best Interview, Miss Congeniality and more….