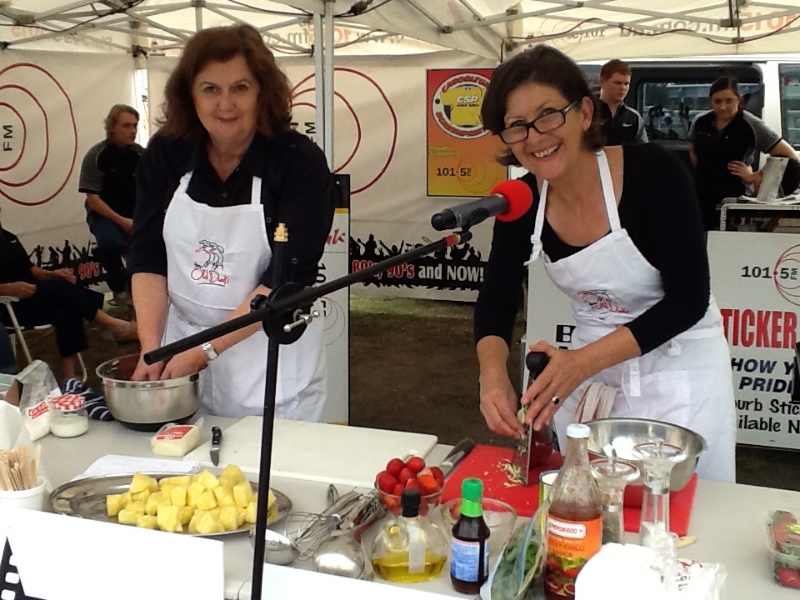 Community Kitchen with Annette Long on 101.5 FM 2017-02-07
Today Annette Long Talks to Brian Chessman on the history of dairy industry in queensland and some of the challenges they face in producing milk and its by products for industries like the cheese factory's as well as a look at the tumultuous late 90s when half of the dairy industry lost 50% of its production.
With a little known fact that 20% of our milk requirements in Queensland is imported from the southern states.
Annette also talks about is a "vegetarian diet more environmentally friendly then eating meat"
Finally algae like it or hate it there is more to algae then its colour and then lets go on a journey with food and that delightful spice Saffron with a summary of its medicinal benefits that might be worth considering.
Below is the recipe for Risotto alla Milanese :
While it would be unfair to say that this is the risotto after which all others are derived—the Venetians provide plenty of competition—its lovely simplicity is hard to match. If you're uneasy about risotto, this is a good recipe to start with because it's simple and requires so few ingredients.
1 medium onion, very finely chopped
8 Tbs. unsalted butter
1 lb. (2 cups) arborio, vialone nano, or carnaroli rice, or other medium- or short-grain Italian rice
1/2 cup dry white wine
6 cups hot homemade or low-salt canned chicken broth; more as needed
1/2 tsp. saffron threads
1 cup finely grated parmesan, preferably Parmigiano-Reggiano
Salt and freshly ground black pepper to taste
In a heavy-based saucepan that's large enough to hold the rice with plenty of room left over, cook the onion in 2 tablespoons of the butter over medium heat until it's translucent and fragrant, about 5 minutes.
Stir in the rice and cook it over medium heat for about 3 minutes. Add the wine, 2 cups of broth, and the saffron. Turn the heat to high until the broth comes to a simmer and then adjust the heat to maintain a steady simmer.
Cook until most of the liquid has been absorbed, stirring every minute or two (there's no need to stir constantly). Add another cup of broth and keep cooking, stirring, and adding broth until the rice is al dente but not raw or grainy in the middle.
When the rice is ready, stir in the cheese. Add a little more broth to give the risotto the consistency you like (from fairly tight to almost soupy). Off the heat, stir in the remaining 6 tablespoons butter. Season with salt and pepper and ladle onto heated plates or bowls.
Enjoy!