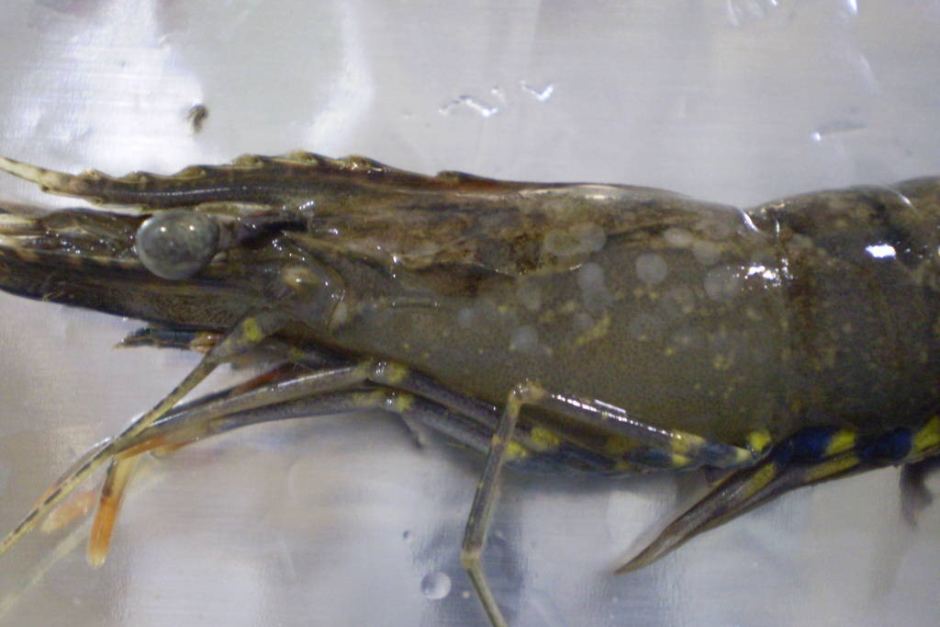 Biosecurity watch on white spot now includes Deception Bay
Sampling of prawns for white spot disease has now been extended to as far north as Deception Bay and Pine Rivers according to the latest update from Queensland Biosecurity who has responsibility for monitoring our precious salt water resources for both leisure and commercial interests.
Locals are encouraged to immediately report any findings while on the waters elsewhere should it show up, details are available further in this story.
Biosecurity Queensland continues to conduct disease control activities on seven properties infected with the virus that causes white spot disease. Disease control activities are expected to continue for a number of months.
Surveillance has increased along the Queensland coast for signs of white spot disease in prawns. The increased surveillance is an essential part of the response to this exotic threat.
Sampling of wild-caught prawns to test for the virus that causes white spot disease has increased from southern Moreton Bay to Deception Bay in the north, and in the Logan, Brisbane and Pine Rivers. Samples of prawns from all other stocked prawn farms in Queensland will also be tested.
The intensive surveillance will continue for a number of weeks to gain a baseline picture of the virus in Queensland. While the virus hasn't been found anywhere further afield in Queensland, the surveillance will provide certainty and allow disease control efforts to focus where they are most needed.
This approach has been endorsed by the national Aquatic Consultative Committee on Emergency Animal Disease (AqCCEAD).
Community information sessions
Biosecurity Queensland will be holding regular community drop in sessions for local residents and recreational fishers in the Logan River region.
WSD emergency response staff will be available to answer questions at the following locations: 
25 February 2017 - 8:00-10:00am
Gem Bait & Tackle 281 Stapylton/Jacobs Well Rd, Alberton
4 March 2017 - 8:00-10:00am
Carbrook Cable Ski boat ramp, 80 Ferry Rd, Carbrook
11 March 2017 - 8:00-10:00am
Jacob's Well boat ramp,
2 Esplanade, Jacobs Well
18 March 2017 - 8:00-10:00am
Cabbage Tree Point Rd boat ramp, 354 (end of) Cabbage Tree Point Rd, Steiglitz
25 March 2017 - 8:00-10:00am
Larry Storey Park boat ramp. 4 Albert St, Waterford
1 April 2017 - 8:00-10:00am
Victoria Point boat ramp, Masters Ave, Victoria Point
8 April 2017 - 8:00-10:00am
Logan River Parklands boat ramp, (highway ramp). 1A Curlew Cres, Eagleby
22 April 2017 - 8:00-10:00am
Weinam Creek boat ramp Banana St / Meissner St, Redland Bay
 
Information on white spot disease
 
What is white spot disease?
White spot disease (WSD) is a highly contagious viral disease of decapod crustaceans including prawns, crabs, yabbies and lobsters. White spot disease is caused by white spot syndrome virus (WSSV).
Where is white spot disease found?
WSD is widespread throughout prawn farming regions in Asia and has become established in prawns farmed in the Americas where it has caused severe losses.
How is white spot disease spread?
The disease is primarily spread through the movement of infected animals or water. Birds feeding on infected animals can contribute to the spread of the disease.
Can fish spread the virus?
No. Fish are not carriers of the virus that causes WSD.
How was the disease introduced to Queensland prawn farms?
At this stage it is not known how the disease was introduced to this area. Biosecurity Queensland is investigating a number of possible pathways. However, our priority at this stage is to contain and eradicate the disease.
What does white spot disease look like?
Prawns with WSD may have a loose shell with numerous white spots (0.5-2.0mm in diameter) on the inside surface of the shell and a pink to red discolouration.

 Other signs of WSD to look for include:
Unusual mortality

Prawns coming to the edge or water surface

Prawns demonstrating unusual swimming patterns.
Prawns infected with WSD can be difficult to identify. They may develop visible white spots rapidly but it is important to note that these spots are not always present and that similar spots can be caused by other factors such as bacteria, high alkalinity and stress.
While other crustaceans such as crabs can be carriers of WSD, they may not display any visible signs and must not be moved from the movement control area.
If you suspect white spot disease, you must report it to Biosecurity Queensland on 13 25 23 or the Emergency Animal Disease Watch Hotline on 1800 675 888 or use the online white spot disease reporting form at www.daf.qld.gov.au