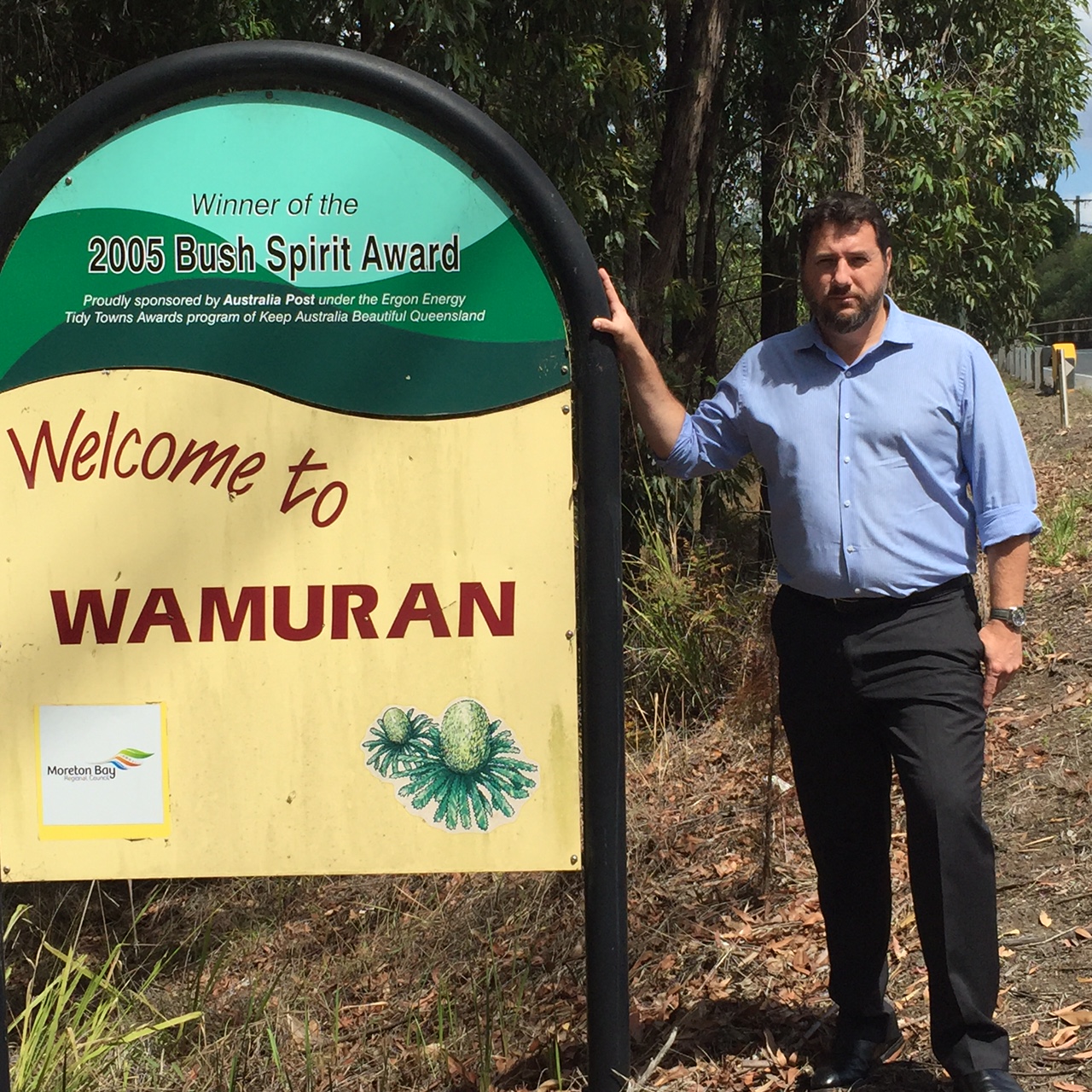 Another Labor 'if, but, maybe' announcement on the rail duplication
Existing rail line to reach capacity by 2023 which would result in increased road based transport
Time for the Palaszczuk Government to commit the funding to the North Coast Rail Duplication
Member for Glass House, Andrew Powell, is less than impressed that Building Queensland has only now come to the same conclusion that Sunshine Coast residents have known for decades - that the North Coast Rail duplication needs to happen as a matter of priority.
Mr Powell said that the Palaszczuk Labor Government seemed content to present report after report, but continues to fail to make any type of funding commitment to commence the duplication. 
"The North Coast Rail duplication is a vital piece of infrastructure and this government has shown little to no interest in making it a priority", Mr Powell said. 
The business case states that the freight train paths that meet supply chain needs are expected to reach capacity by 2023 and, without the duplication, will likely be required to switch to road based transport beyond this time to meet requirements. 
"The Premier must realise we are running out of time for this project to commence and putting more pressure on our highways is certainly not the answer", Mr Powell said.
"There is no cash on the table from Annastacia Palaszczuk for this much-needed infrastructure project, rather the Government will undoubtedly continue to blame the federal government for not funding it.   
"With a commitment already given from my Federal Colleagues, Andrew Wallace, Member for Fairfax, and Ted O'Brien, Member for Fisher, to fight hard for support from the Federal Government to contribute to this vital infrastructure, the Premier is running out of time and excuses. 
"The Government has wasted enough money on reports, studies and consultation processes and let's not forget the millions of dollars they have committed to upgrade platforms which will have to be moved when the rail line is duplicated", Mr Powell added.
Mr Powell said his constituents are no longer prepared to accept the Premier's excuses and buck passing and is calling on the Labor Government to make the same commitment the LNP Government made in 2014, when it allocated $540M to fund this project as a matter of urgency. 
"Let's hope that this business case does not become another report gathering dust on the mantelpiece and that instead the Government will give a genuine funding commitment," Mr Powell concluded.