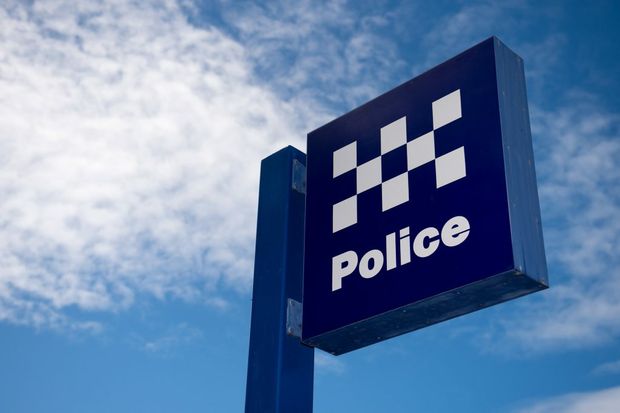 Queensland rising road toll drives campaign push
The New Year has heralded a renewed push for greater safety on Queensland roads following a rise in road deaths for 2016 compared to the previous year.
Main Roads and Road Safety Minister Mark Bailey said the rising road toll, and in particular motorcycle fatalities, was alarming.
"As we start a new year, sadly we are reflecting on the terrible carnage on our roads in 2016," Mr Bailey said.
"The 2016 road toll stands at 250 – which is seven deaths more than for the previous year and 27 deaths more than our lowest figure of 223 lives lost in 2014.
"For the victims and their families, life will never be the same and this is absolutely heartbreaking."
Mr Bailey said the government was committed to lowering road trauma and distractions like mobile phones and drink driving would be priorities in 2017.
"Taking your eyes of the off the road to look at your phone, even for a moment, means you could miss something critical happening ahead of you.
"Updating your status or checking your snaps isn't worth risking your life or those of other road users.
"Drink driving continues to contribute to around one in every five people killed and one in every 12 people seriously injured on our roads.
"Next month we will ask the community what they think about tougher responses to drink driving through a discussion paper."
Mr Bailey said a new Road Safety Action Plan would be released in July.
"This will show Queenslanders exactly what we will be doing over the next two years to make our roads safer," he said.
"Our goal remains to eliminate deaths and serious injuries on our roads, but as we have repeatedly warned that cannot be achieved by government alone.
"Our roads, our vehicles and our drivers have never been safer – the big challenge now is to reach out to individual Queenslanders who continue to take risks or fail to heed road rules.  
"I urge drivers, riders, pedestrians, passengers and cyclists to all take ownership of their behaviour and travel safely and considerately.
"I especially plead with every motorcycle rider in Queensland to do the right thing on the road – ride to the speed limit, slow down in wet weather, wear a helmet and protective clothing, obey the road rules and don't ride under the influence.
"Road safety is everyone's responsibility. If we all make a little effort, together we can have a huge impact."
Mr Bailey said although Christmas and New Year was now over, the Palaszczuk Government would continue to urge motorists to keep safety top of mind when driving over the holiday period and into the future.
"Over the holiday season our "Memories" road safety campaign featured vintage holiday memories and experiences in a powerful message about the enduring impact of road trauma," he said. "The campaign also encouraged people to get involved through social media by sharing their holiday memories on the Join the Drive website, and encouraging their family and friends to drive safely this holiday season.
"A new version similar in tone will also appear in the lead-up to Australia Day and other long weekends in 2017.
"People continue to enjoy holidays into the New Year and often travel to and from holiday destinations and I want people to remember to drive safely this holiday season.
"There will also be road safety reminders at the Brisbane Heat Big Bash games throughout January at the Gabba.
"Please drive safely and ensure your holiday memories are happy ones, as we all want a great, safe start to 2017."
Road safety initiatives 2016-17
In February announced $5 million in funding for Round 5 of Community Road Safety Grants.
Held the fourth Safer Roads, Safer Queensland Forum, initiated by the Premier after the horrific Easter road toll in 2015
Road safety campaigns throughout the previous year will continue over the remainder of the school holiday period.
Delivery of road safety programs included:

Improved road infrastructure targeting highest risk locations
Rolling out the 'Wide Centreline' highway project
Motorcycle licencing reforms to ensure that testing and licensing requirements adequately prepare novice riders and encourage skill development. The changes include an off-road practical pre-learner training and assessment course, a minimum learner licence period of three months for all learner riders, an extension of the minimum RE (restricted) licence period to two years and stronger emphasis on riding behaviour and higher order skills in Q-Ride courses.
The installation of four new point-to-point speed cameras and 10 red light/speed cameras over the next two years to enhance the current program. (These cameras will be installed at locations that have a history of speed-related crashes or crashes involving motorists disobeying traffic lights.)
The Government is also continuing to address speeding in school zones and will install flashing school zone signs at a further 200 school zones in the next two years.