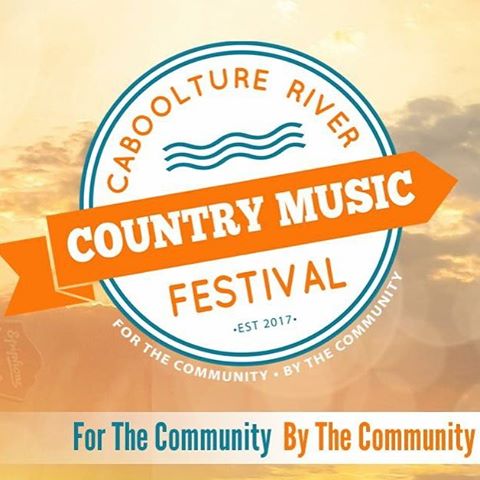 Caboolture River Country Music Festival April 28,29 & 30 Postponed until May 4,5 & 6 May 2018
*************** Event postponed until 4, 5 and 6th May 2018 ******************
In July this year the call went out to the residents, charities, businesses and the Australian Country Music artists. Can we do this? Will your help us? Will you support us? The first responses came from the artists! They LOVE Caboolture and were just as upset as us that Urban was no more; they offered their time and support to stage a free launch concert in September. How humbling it was to know that they love us as much as we love them. Next came the residents and businesses. Can you join? Will you volunteer? Can you sponsor? How can you help? Over 200 people attended that first meeting and we were mightily heartened. We CAN do this. We can give country music fans an affordable, not for profit, Australian country music experience put on by our amazing community. 
We've faced numerous hurdles along the way. Venue issues, access issues, a failure by businesses and some local officials to support but the belief of the executive committee that this can be done and will be done "By the Community For the Community" has stood firm. 
Caboolture needs this Festival and what's more our community deserves this Festival. We want all of Queensland, indeed all of Australia to get behind us. Our festival slogan is "By the Community, For the Community" but we are extending our invitation: By our community for all communities! 
It's so important to us that this event is accessible by all members of the Australian country community we are currently offering Ultimate Weekend Passes, entitling you to 3 nights and 2 days - April 28 to April 30 - of over 150 Australian Country Music Artists performing live on 10 stages for only $60 for adults! Camp sites start at just $50 for 4 nights!    But be quick as these are early bird prices and will be increasing to $90 for adults soon.  Tickets are on sale here http://www.caboolturerivercountrymusicfestival.com/tickets right now for the inaugural 2017 Caboolture River Country Music Festival and they are selling fast. Check our webpage www.caboolturerivercountrymusicfestival.com and/or Facebook daily for more artist announcements, there are over 100 performing, so please come and join our community in a celebration of all things good about Caboolture and Australian country music!  
*************** Event postponed until 4, 5 and 6th May 2018 ******************