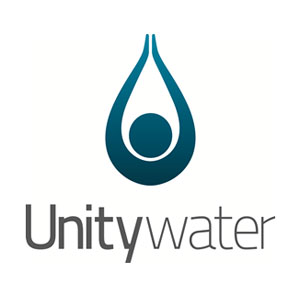 Unitywater and ARENA investigate the hidden power of waste in an Australian first
Unitywater is developing a waste-to-energy feasibility study that could revolutionise the way we think about sewage with support from the Australian Renewable Energy Agency (ARENA).
ARENA is providing $296,000 funding for Unitywater to assess the commercial viability of converting its Kawana sewage treatment facility on the Sunshine Coast to produce biogas and electricity from various waste sources. Unitywater is also contributing funding to the study.
"I believe we are at a crucial time in the evolution of Unitywater where we are seeking to embrace smarter and more sustainable power generation options into the future," Unitywater CEO George Theo said.
"This is a priority for Unitywater because energy is one of our biggest costs and at the same time we want to reduce the impact we have on the environment. As our region grows, the demands on our network will increase, so if we are to make a difference in reducing carbon emissions, we need to change how we operate.
"The exciting thing about this feasibility study is its potential to deliver practical benefits and learning, not only for Unitywater but the water industry as a whole.
"We will thoroughly investigate a concept that is scale-able and one which could be adopted by other water utilities. We are pleased to be working together with ARENA to share this knowledge."
The study is unique in that it will investigate several waste streams, including captured and treated sewage and other wastes such as fats, oils and greases from industry and businesses like restaurants and cafes.
"ARENA is working to accelerate the shift to renewables in Australia. We think there is huge potential to tap into these different waste sources to produce more sustainable, cleaner energy," ARENA CEO Ivor Frischknecht said.
"According to the Australian Bureau of Statistics, Australia produces around 40 million tonnes of waste annually and more than half of this is organic. The majority is unexploited, ending up in the sewer or sent to landfill.
"This study will uncover options for sewage treatment plants around Australia, particularly in regional areas, to turn this unused waste into electricity."
Organic waste is a resource with both energy and nutrient value. Co-digestion is emerging as an answer to the management of organics and an attractive alternative to landfill.
Co-digestion is a process where organic wastes break down and produce methane-rich biogas, which can then be used to generate power.
Unitywater is supportive of the United Nations Sustainable Development Goals and believes that a well-managed waste-to-energy cycle that could have regional benefits will lead to lower greenhouse gas emissions, a greater potential for energy self-sufficiency and flow-on savings for customers.
The study is scheduled for completion by mid-2017.
Unity Water