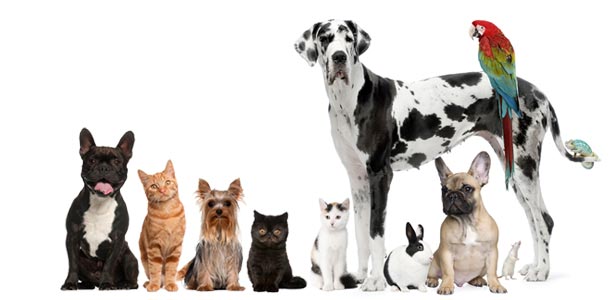 Healthy Holidays: Keep Moreton Bay Pets Safe During The Festive Season
As the festive season commences and we begin to indulge in an abundance of sweet food and celebrate with loud parties, Petbarn Morayfield and Petbarn Morayfield North are reminding local pet owners to be extra mindful of their furry friends to ensure they stay happy and healthy.
While the holiday period should be fun for all family members, including pets, Petbarn Morayfield and Petbarn Morayfield North warn that pets can become exposed to a wide range of dangerous hazards.
"During the festive season, pets can be exposed to a number of dangers including unhealthy sweet treats, Christmas decorations, seasonal toxic plants and anxiety from loud celebrations such as New Year's Eve fireworks. We are urging local Moreton Bay pet owners to take the right precautionary steps to ensure their furry friends stay safe," said Megan Heaslip, Petbarn Morayfield Store Manager.
Megan Heaslip, Petbarn Morayfield Store Manager offers the following tips on keeping furry friends happy and safe this festive season:
Resist the temptation to feed your pet Christmas leftovers – It's important to remember that pets have very different metabolism and digestive systems compared to humans. Feeding your furry friends Christmas leftovers such as cooked bones, sausages, ham offcuts, turkey and chicken skin and trimmed steak can cause health concerns including obstruction and pancreatitis, which could require serious medical attention.
Be alert when cooking your Summer BBQ – Barbecues are an essential part of any Australian summer, however they can be dangerous for pets. Specifically, onions and garlics are toxic to cats and dogs and can have a negative impact on their wellbeing, causing liver damage. Tomatoes are also a hazard as they can cause vomiting, diarrhoea and leave your pet feeling lethargic.
Keep sweet festive treats out of reach – While sweets including candy canes, lollies, chocolates and Christmas pudding are abundant during the festive season, it's important to keep these out of reach of pets as they can cause vomiting, diarrhoea and in some cases result in seizures and heart failure.
Ensure your pet doesn't get into the Christmas decorations –  If you know your pet is prone to chewing things, be mindful of seasonal decorations including Christmas trees, fairy lights, decorations and power leads as they can pose as a threat to your pets wellbeing.
Be mindful of seasonal flowers – While we all love filling our house with beautiful seasonal flowers, cat owners should avoid certain types such as daffodils, tulip and lilies which are poisonous and can result in kidney failure. 
Be aware of your pet's whereabouts and anxiety levels - While Moreton Bay residents will be celebrating the New Year with parties and fireworks, some of our four legged friends will most likely be frightened, with anxiety levels at an all-time high and may run away.
"Firework celebrations in particular can have severe negative impacts on pets including increased anxiety and distress, which can result in a large number of pets running away and ending up at local animal shelters on New Year's Day," said Megan.
"During fireworks, ensure your pet is in a secure indoor area and all doors, cat flaps and windows are properly shut, especially if you aren't home. If possible, create a hideout for your pet in a room with minimal windows to minimise the flashing lights.
"It's also important to ensure your pet is microchipped and that their council registration details are up to date and they are wearing an ID tag, should they escape and get lost. 
"If your pet has a timid nature and you are worried they may get frightened, we have a number of great products including Thundershirts, Adaptil Spray and Feliway diffuses that are specially designed to help keep your pet calm. We'd recommend you speak to one of our lovely pet experts about the best product for your furry friend," concluded Megan.
To find out more visit your local Petbarn:
Petbarn Morayfield, Shop 10, 312-344 Morayfield Road, Tel: 5433 1047
Petbarn Morayfield North, 113-137 Morayfield Road, Tel: 5432 4999
Locals are encouraged to also checkout Petbarn's online blog, PetSpot https://www.petbarn.com.au/petspot/ which regularly provides pet owners with helpful tips on pet care.