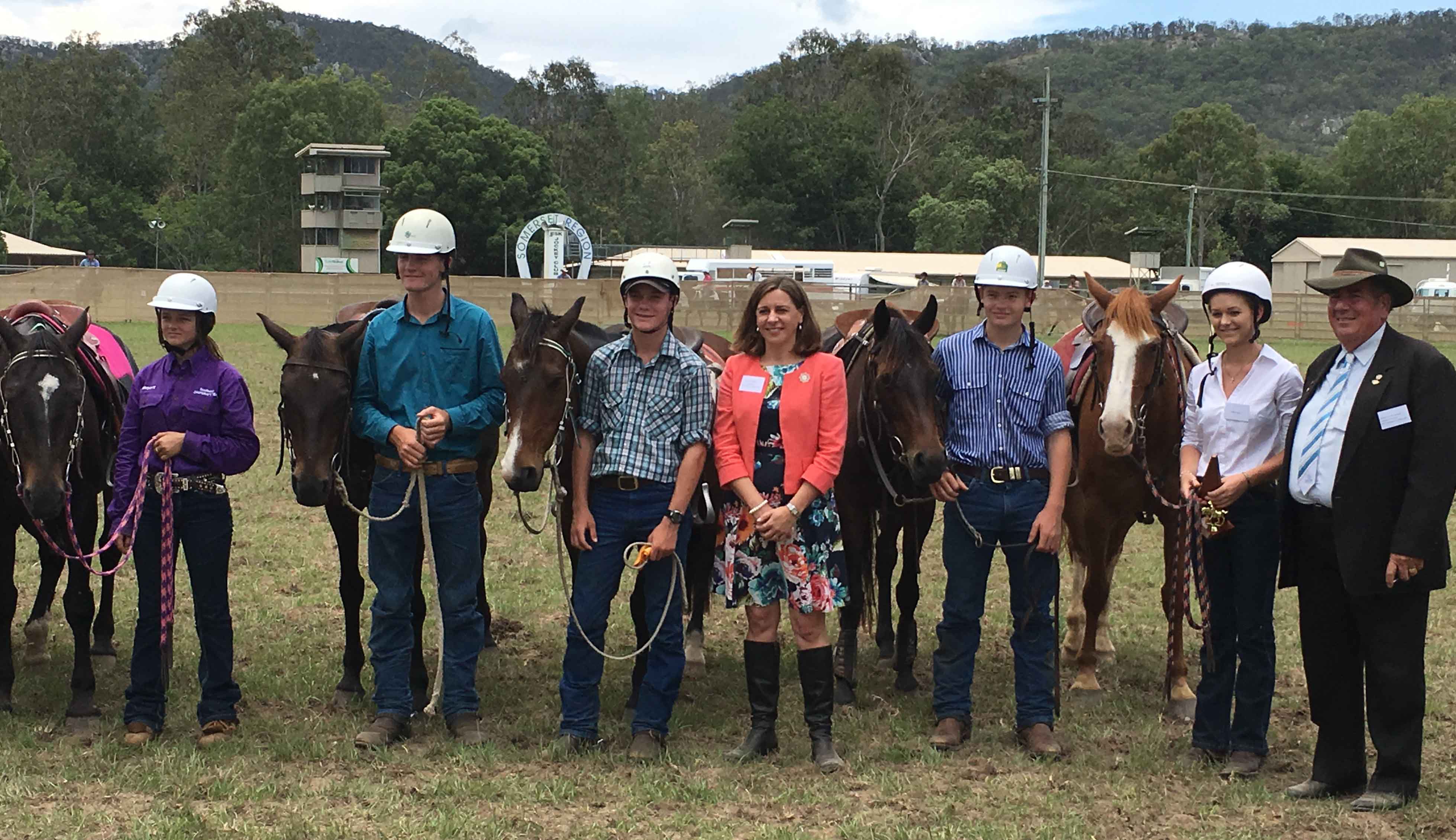 Deb congratulates Esk Campdraft on funding success
Member for Nanango, Deb Frecklington has congratulated the Esk Campdraft Association on their successful grant application to upgrade their cattle yards.
Mrs Frecklington said the Esk Campdraft were one of four Somerset groups to receive more than $40,000 in grants through the latest round (90) of the Gambling Community Benefit Fund (GCBF).
"The Esk Campdraft are a great local group whose volunteers work very hard for the community," Mrs Frecklington said.
"Upgrading cattle yards is always a big job, so it's great they have been able to secure $25,000 in funding to make it possible," Deb said.
The other Somerset groups to be successful with their GCBF application include:
Mount Hallen Rural Fire Brigade - $6,723 to install a water tank and slab
Somerset Vision Support – $8,580 to purchase a podium and print fliers
The Caboonbah Church - $3,000 to purchase a mower and security door
Deb also noted that the online grants application process for the Gambling Community Benefit Fund has recently changed.
"It is important to note that the next round (round 91) closes on 13th January 2017 to allow groups time to get used to the new process. I'd encourage groups considering or preparing an application to visit the GCBF website and note the new details," Deb said.
"One important change to note is that groups who are already registered with GCBF will need to re-register and a new 'organisation' number will be issued," she said.