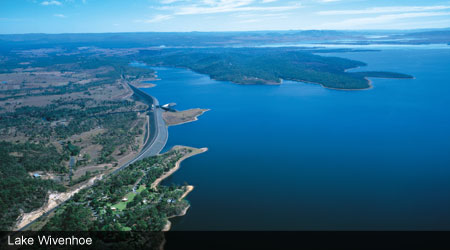 Boaties save over summer as permits are phased out at Wivenhoe and Somerset
Boating permits for Wivenhoe and Somerset dams are being phased out boosting recreation and tourism in South East Queensland.
Water Supply Minister Mark Bailey said Seqwater was in the process of phasing out boating permits by 1 July 2017.
"Getting rid of boating permits is a means of cutting red tape, lowering costs to the community and providing an additional incentive for visitors to enjoy Wivenhoe and Somerset lakes," Mr Bailey said.
"Until 1 July 2017, the annual boating permit fee of $100 is reduced on a pro rata basis, calculated on the number of months remaining until the scheme concludes.
"We're currently about half way through that process so Queenslanders are already seeing savings," Mr Bailey said.
"By removing this financial barrier, we hope it encourages more people to visit and enjoy both lakes."
Mr Bailey said this was just another example of the Palaszczuk Government ensuring recreation is accessible to more people.
"Discontinuing boating permits which only operated at two of our many boating lakes will provide a more consistent approach to boating access across all of our lakes where boating is permitted.''
Current permits will remain applicable until they expire. Pro rata yearly and weekly permits will remain on sale until 30 June 2017.
Boating permits can be purchased at a number of locations. For more information visit the Boating page at www.seqwater.com.au
Boating permits are not required for kayaks, canoes and similar paddlecraft.