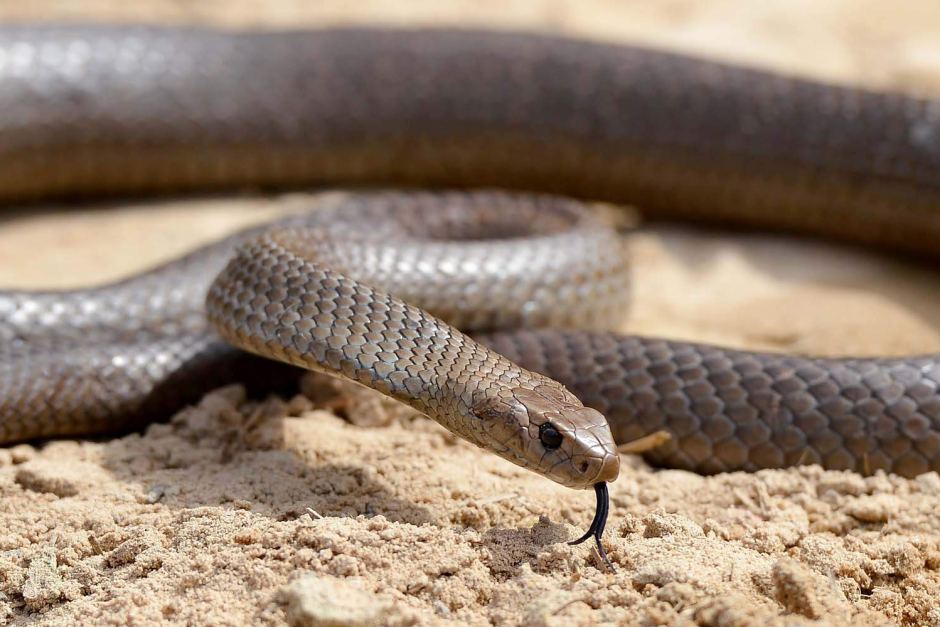 Safety warning after warmer weather brings out snakes
South East Queenslanders visiting Seqwater's dams, lakes and parks are being reminded to look out for snakes, as the weather heats up across the region.
Seqwater Compliance Officer Glynn Aland said the warmer temperatures and the start of the breeding season meant snakes were on the move.
"The conditions that bring snakes out are exactly the same conditions that bring people out, so it's typically going to lead to an increase in encounters," Mr Aland said.
"The most important thing is that people take precautions to reduce the risk of snake bite and if they see a snake to leave it alone. Just stay calm and stand still or slowly back away from it." Mr Aland said a lot of the snakes living in Seqwater's catchments were non-venomous, however some species, such as the Eastern brown snake and red-bellied black could deliver a potentially lethal bite if left untreated.
A number of Eastern brown snakes have been sighted at various Seqwater lakes and parks across the region in the past few weeks. "I spotted an Eastern brown snake while I was working at one of our lakes last week – it was slithering underneath a cattle grid I was standing on," Mr Aland said. "Sightings are certainly more frequent at this time of year."
"We want people to play it safe when they visit our dams, lakes and parks, so I encourage people to stick to well-used trails and avoid tall grass, weeds and underbrush where snakes like to hide," Mr Aland said. "It's also wise to wear long pants, boots or enclosed shoes when bushwalking".
The Queensland Museum's Curator of Reptiles and Amphibians Patrick Couper said snake activity increased with the onset of warm weather.   "At this time, male snakes are particularly active as they roam widely in search of mates, which results in increased encounters with people," Mr Couper said.
"Snakes are generally shy, reclusive creatures and will actively avoid people if given the chance to do so. "The best thing to do when coming across a snake is to leave it alone and slowly move away from it. "Bites often occur when people deliberately harass snakes or try to catch or kill them.
However, accidental bites also happen and people visiting areas where snakes are likely to live should remain alert and carry a pressure immobilisation bandage with them. Mr Couper said people should also be aware of the appropriate first aid procedures should a bite occur.
This information can be readily found on the Queensland Ambulance and St John Ambulance websites at www.ambulance.qld.gov.au and stjohnqld.com.au.
Snake safety tips
Do not provoke, harass, harm or try to capture any snakes you come across.
Wear long pants and enclosed shoes in wooded areas, tall grassy areas and other places where snakes may live.
Always check stumps, rocks and logs before sitting down and keep tents zipped shut as much as possible. 
Carry a torch at night so that you can see where you are going.
If bitten, avoid washing the bite area because any venom left on the skin can help identify the snake. Instead put pressure on the wound with firmly applied bandage/cloth.
Snakes are protected under the Nature Conservation Act 1992. It is an offence to kill, injure or take snakes from the wild.