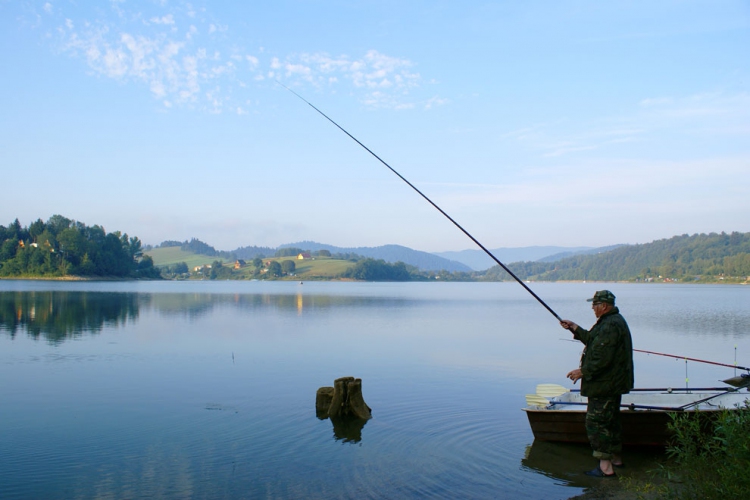 New Queensland Recreational Boating and Fishing Guide now available
A new edition of the Queensland Recreational Boating and Fishing Guide is available in time for the summer holidays.
Fisheries Minister Leanne Donaldson said the free 2016-17 guide was the perfect companion for the hundreds of thousands of Queenslanders who enjoy recreational fishing and boating.
"The guide is a comprehensive booklet with important updated information about boating and fishing rules and regulations," the Minister said
"There have been a number of changes to Queensland's fishing and marine safety laws, and I encourage people to grab a copy of the new edition to ensure they are across the current rules.
"The new guide covers the latest requirements for recreational freshwater fishing permits after the Stocked Impoundment Permit Scheme (SIPS) was expanded on 1 July 2016, and some minor changes for recreational boat owners also came into effect on 1 September 2016.
"The guide also includes information about fish size and possession limits as well as the restrictions that apply to fishing gear in Queensland to protect fish stocks.
"Closed season dates are included so that fishers are aware of which times of the year they are not allowed to take certain species.
"To ensure our waterways are as safe as possible for all users, there's a comprehensive section about boating safety including detailed information about on- board safety equipment and safe navigation of our waterways.
"Marine park zoning is also covered with maps identifying the Great Barrier Reef and Moreton Bay Marine Park zones."
Minister Donaldson said the new generation of Queensland fishers featured on the front cover of the 2016-17 guide.
"Young Jack caught a magnificent coral trout while fishing with his dad at a secret location off Noosa earlier this year, and his photo takes pride of place," the Minister said.
Copies of the guide will be available at bait and tackle stores and local Queensland Boating and Fisheries Patrol offices, or can be ordered through the Department of Agriculture and Fisheries Customer Service Centre on 13 25 23.
Fisheries Queensland thanks Maritime Safety Queensland, the Queensland Department of National Parks, Sport and Racing, and the Great Barrier Reef Marine Park Authority for their contribution to the guide.
For more information about fishing in Queensland, visit www.fisheries.qld.gov.au or download the free 'Qld Fishing' app from Apple and Google app stores.
Follow Fisheries Queensland on Facebook and Twitter (@FisheriesQld).