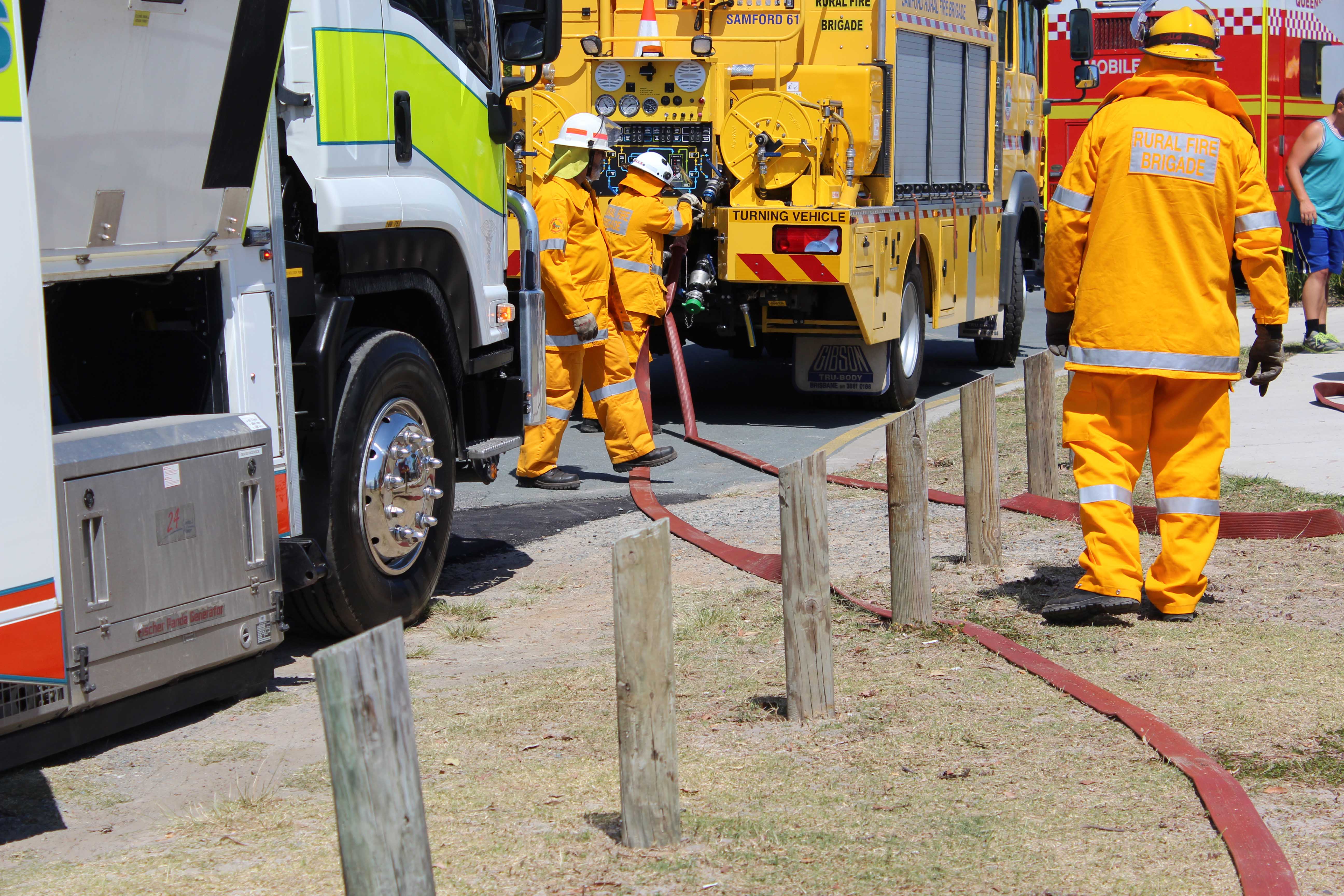 Volunteer Marine Rescue hosts Emergency Service Expo on Bribie Island
Bribie Island's Volunteer Marine Rescue is host of a free action-packed day of emergency services demonstrations, kid's activities and family fun.
Most of all its about getting the information out there to residents of the Moreton Bay Region, with Vice Commodore Annette Mangle saying "the day is a action packed day and going fantastic"
VC Mangle went on to say "that the day is on track to attract 8 to 10 thousand visitors to the Expo"
All of the emergency services are on deck today as part of the expo so that all residents and visitors alike can get to know the vital role each one of the emergency services do and perform as part of their service to the community as VC Mangle says "Its a one stop shop"
There are  jumping castle, stalls, free giveaways and plenty of emergency services personnel on hand to give you advice.
 With  local firefighters, police and ambulance officers, marine rescue, SES and Red Cross volunteers as part of the days activities.
Equipment on display  includes a fire truck, water cannon, rescue boats, and other high-tech equipment.
Bribie Island Station Officer Trevor Stark said local fire fighters, Rural Fire Service and SES volunteers are able to provide local residents with lots of practical tips about how to get ready.
Moreton Bays Home Of Emergency Service 101.5 FM has plenty of guides for fire season and storm season  and will update on line, on air on 101.5 FM and via Facebook as Emergencies develop for the Moreton Bay Region