Spotlight on King Street Caboolture and the art that is all around us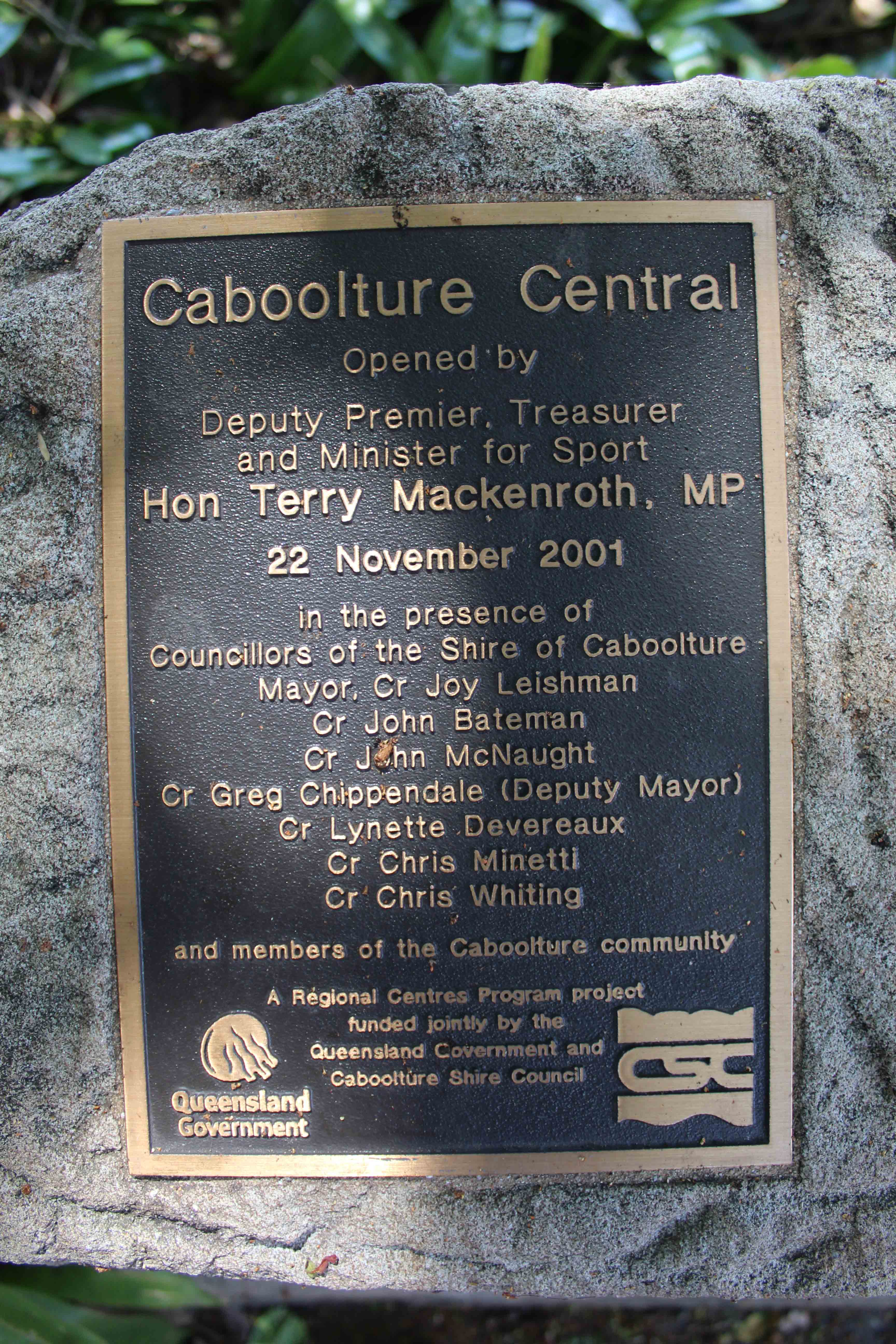 The history behind the largest street art exhibition at the time at King Street Caboolture
Many visitors and new people relocating to the area may have wondered as they walk down King Street Caboolture to see some items of interest in the form of art or perhaps the brass plaques embedded  in to the pavement.
A question was raised on social media recently that caught the eye of Wednesday Morning Magazine presenter Andrew McCarthy-Wood and asked the President of 101.5 FM board Craig Hewlett to give his insight in to what these amazing pieces of art is and how did they get there.
Craig Hewlett long time resident and former head of the Caboolture Retail Traders Association reflected on years ago with what was, at the time Australia's Biggest Street Art exhibition of its kind launched right here in Caboolture.
The project was named "Trail of Reflection" and the artwork became part of a significant beautification of King Street CBD, which is a legacy of many hours of planning and hard work by many people, to give something back to the community for all to view and enjoy.
The project was unveiled in 2001 much to the delight of traders and visitors alike.
One of the biggest pieces is "Reflections on Reality" (Main picture above) is at the back of the Lane way near the old ANZ Bank which depicts a Upside down house and people reflecting a era long gone.
This subject matter was to imagine looking via watered area or lake to see the reflections of the Caboolture township and its people as it was years ago.
What people may not realise is the upside down house and people as designed by Richard Newport, that there is on the posts holding up this art work is inclusive of aboriginal art work to reflect the indigenous culture in the area.
Below is images of the art work numbered 1 - 6, there are plaques in the pavement on each location to give more information. (note there no art work at position #4 this is for future artwork)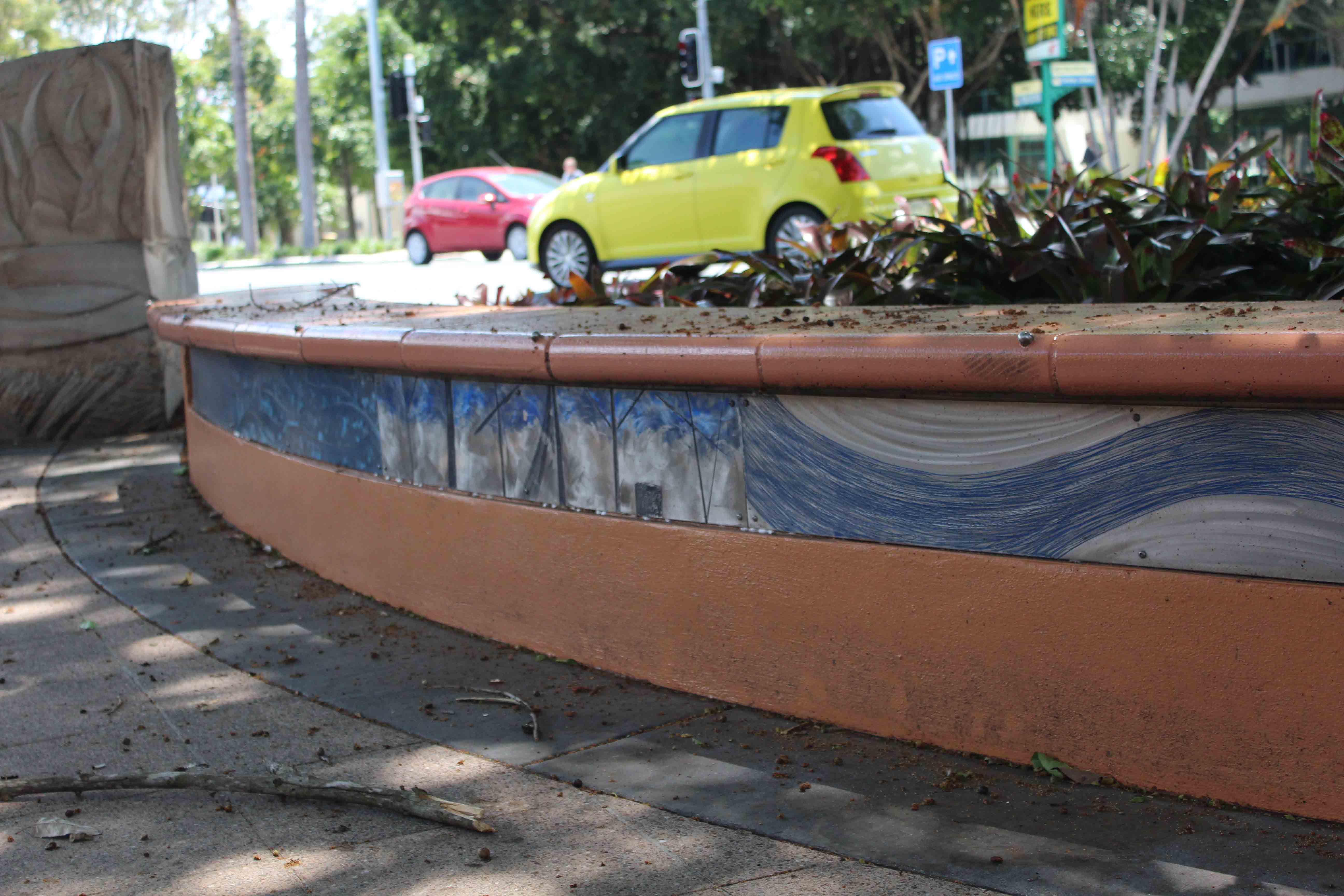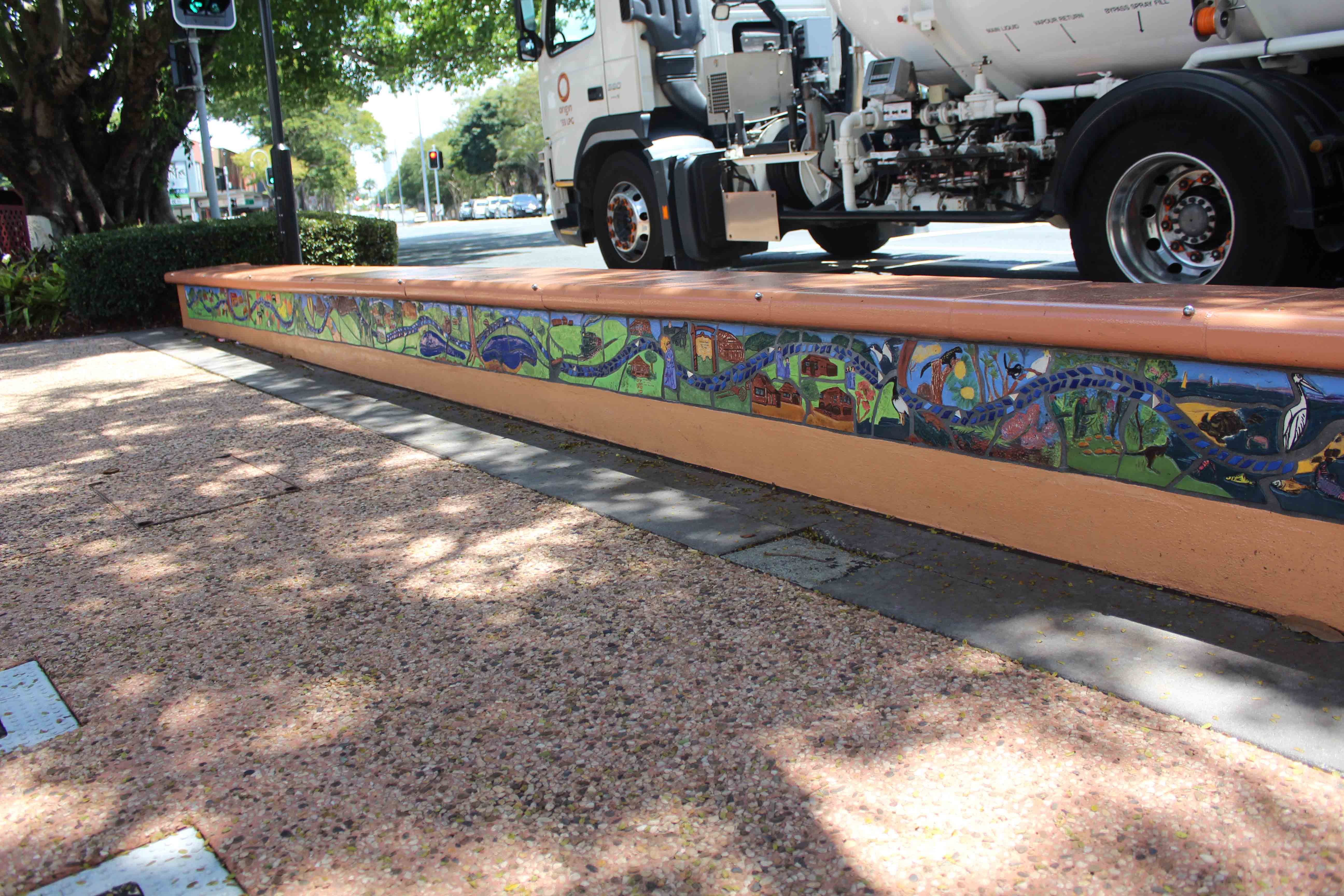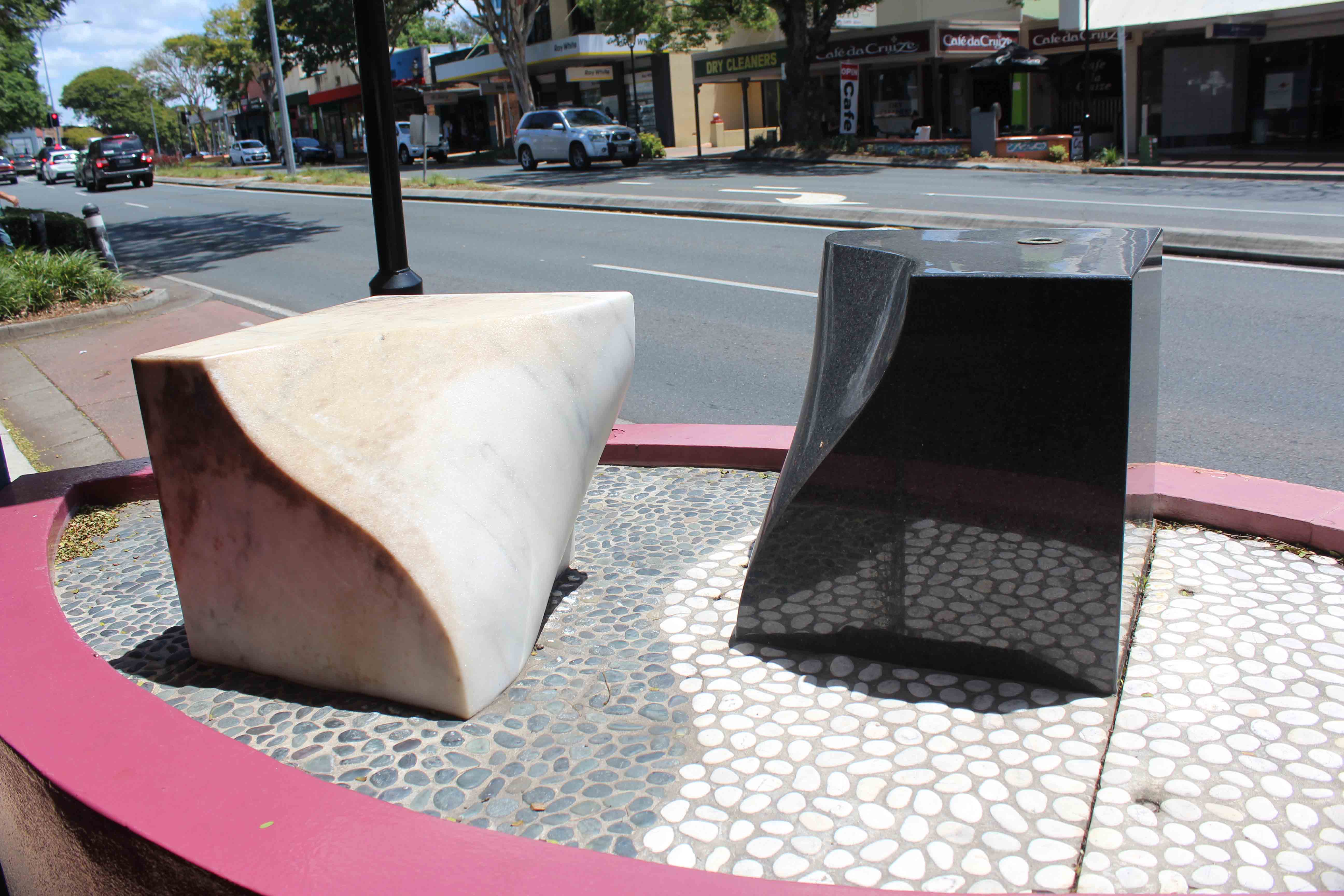 The following are images 7-12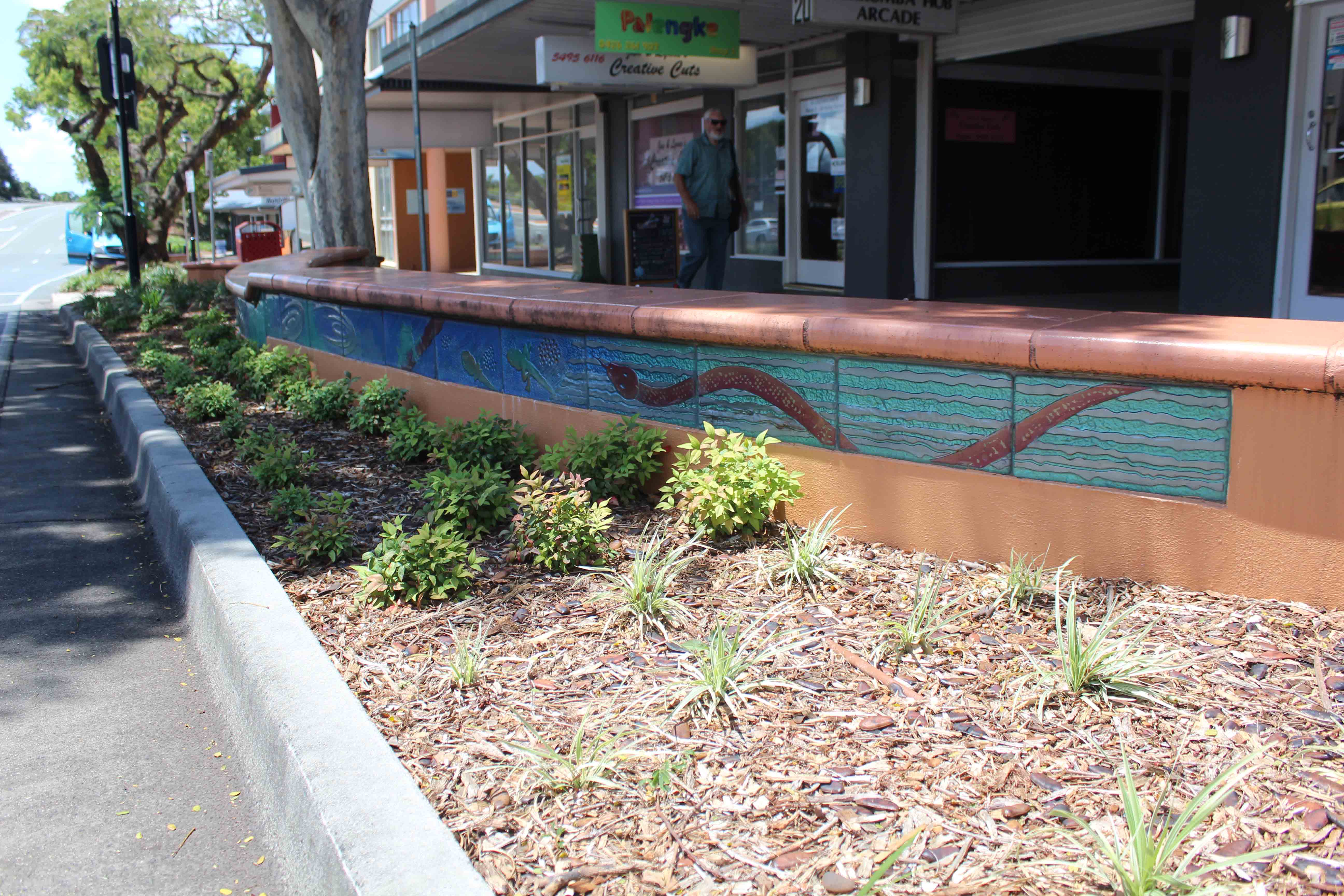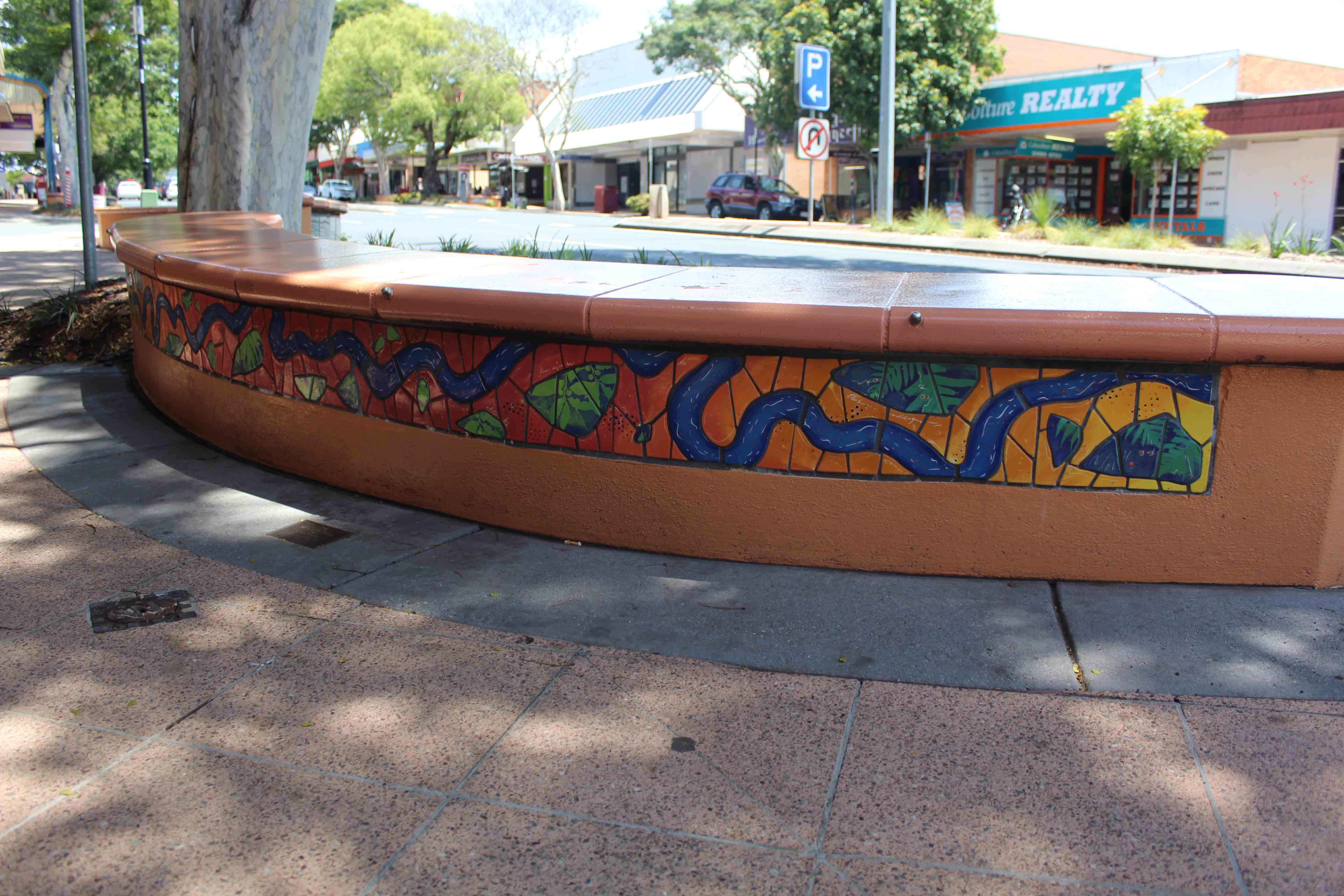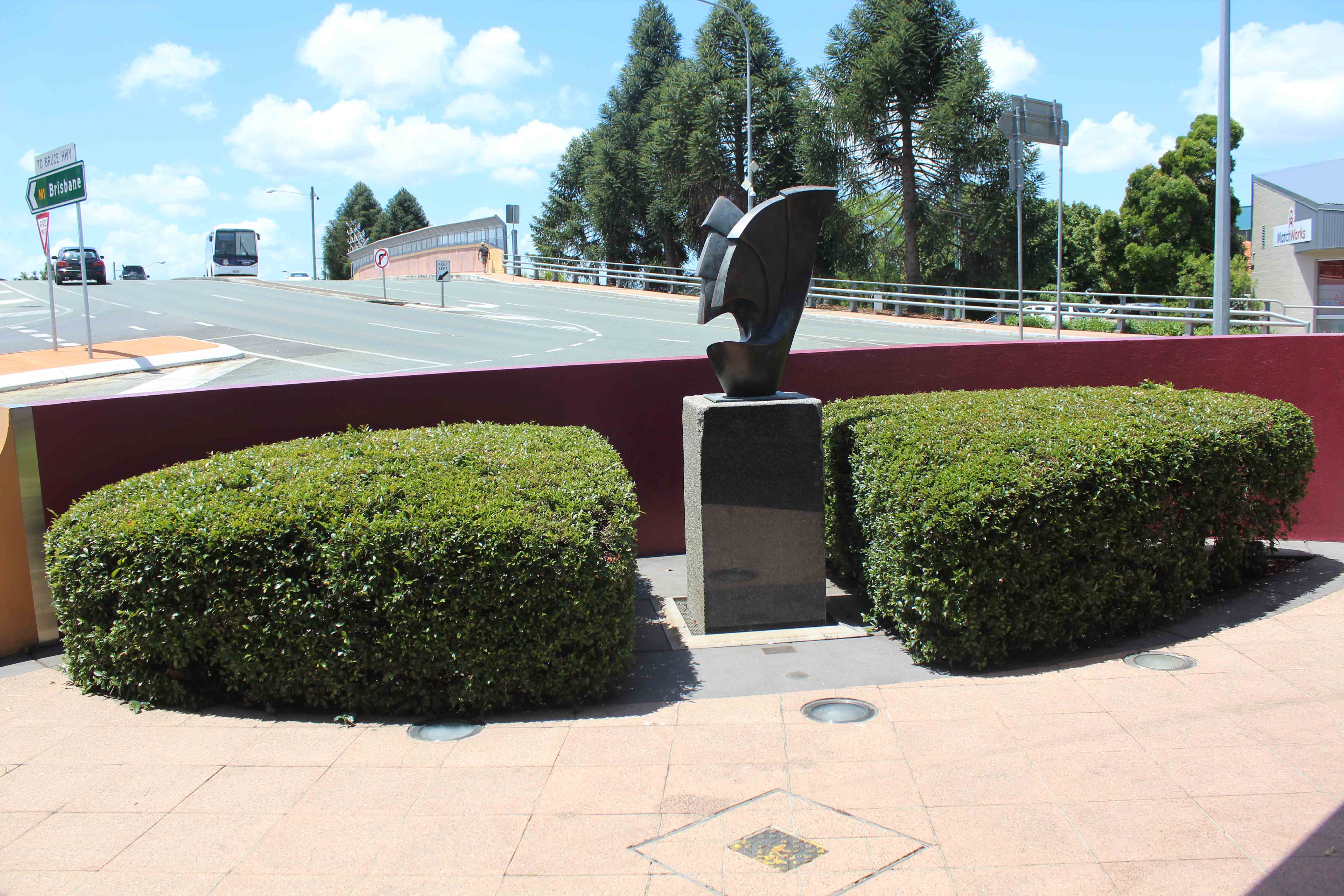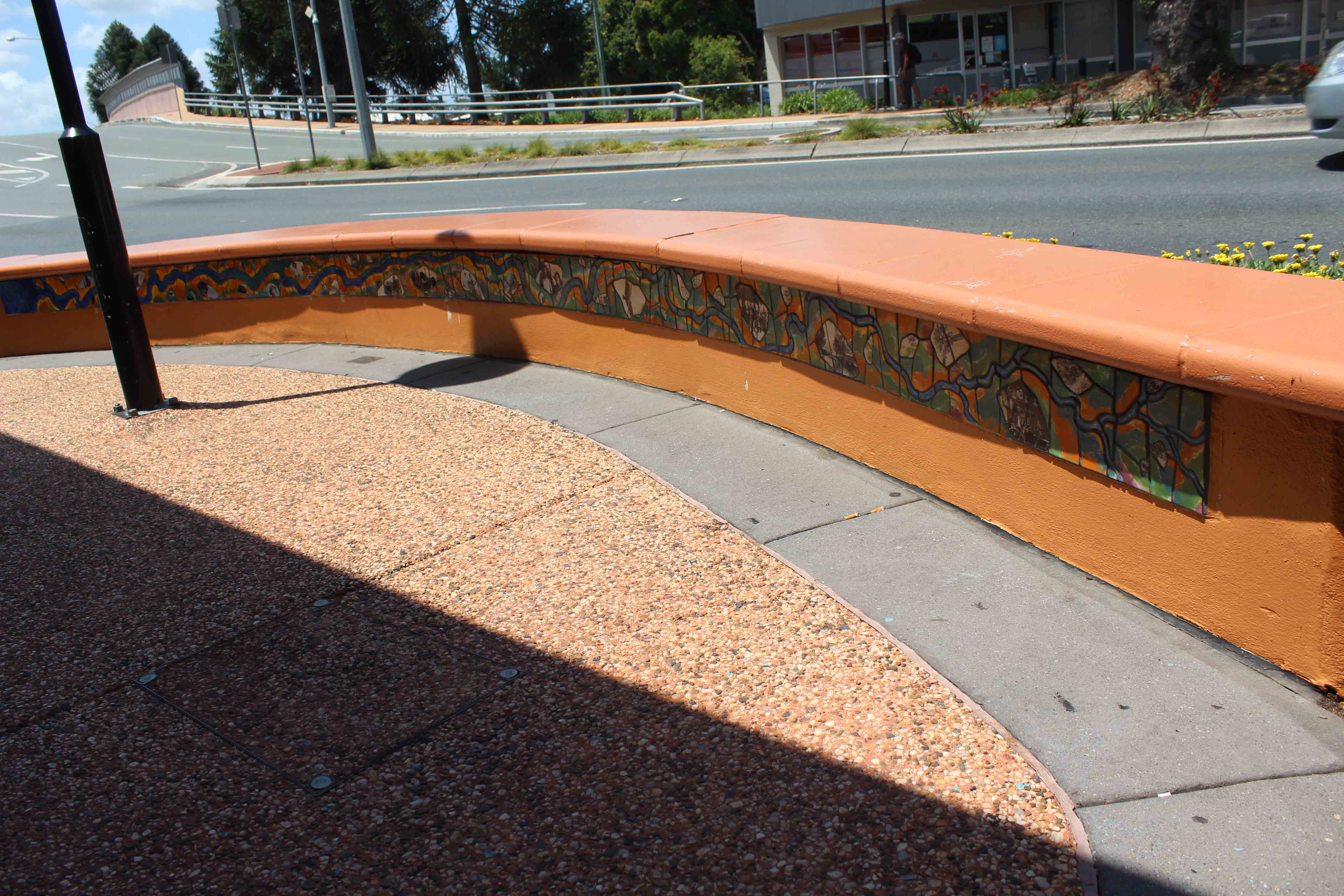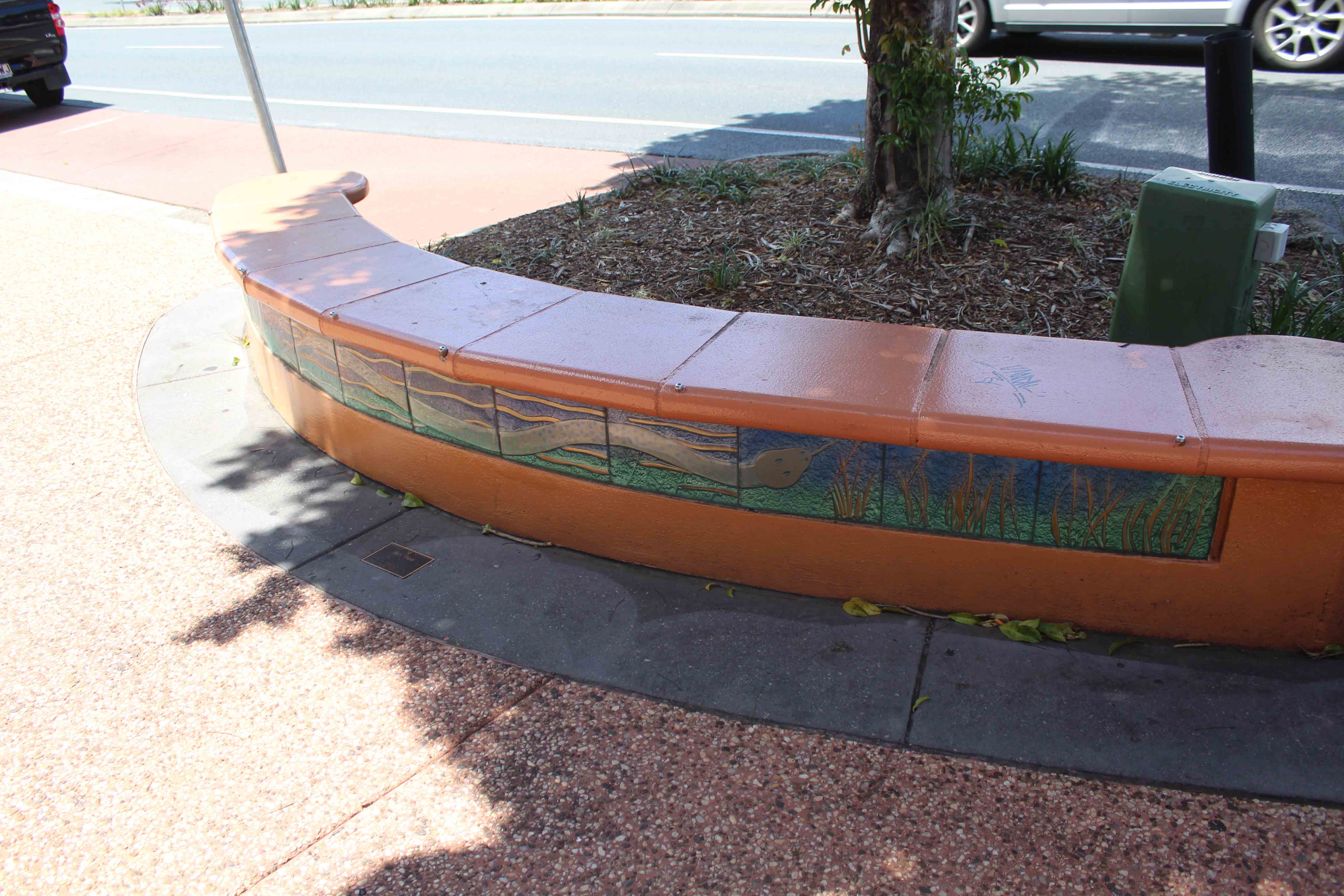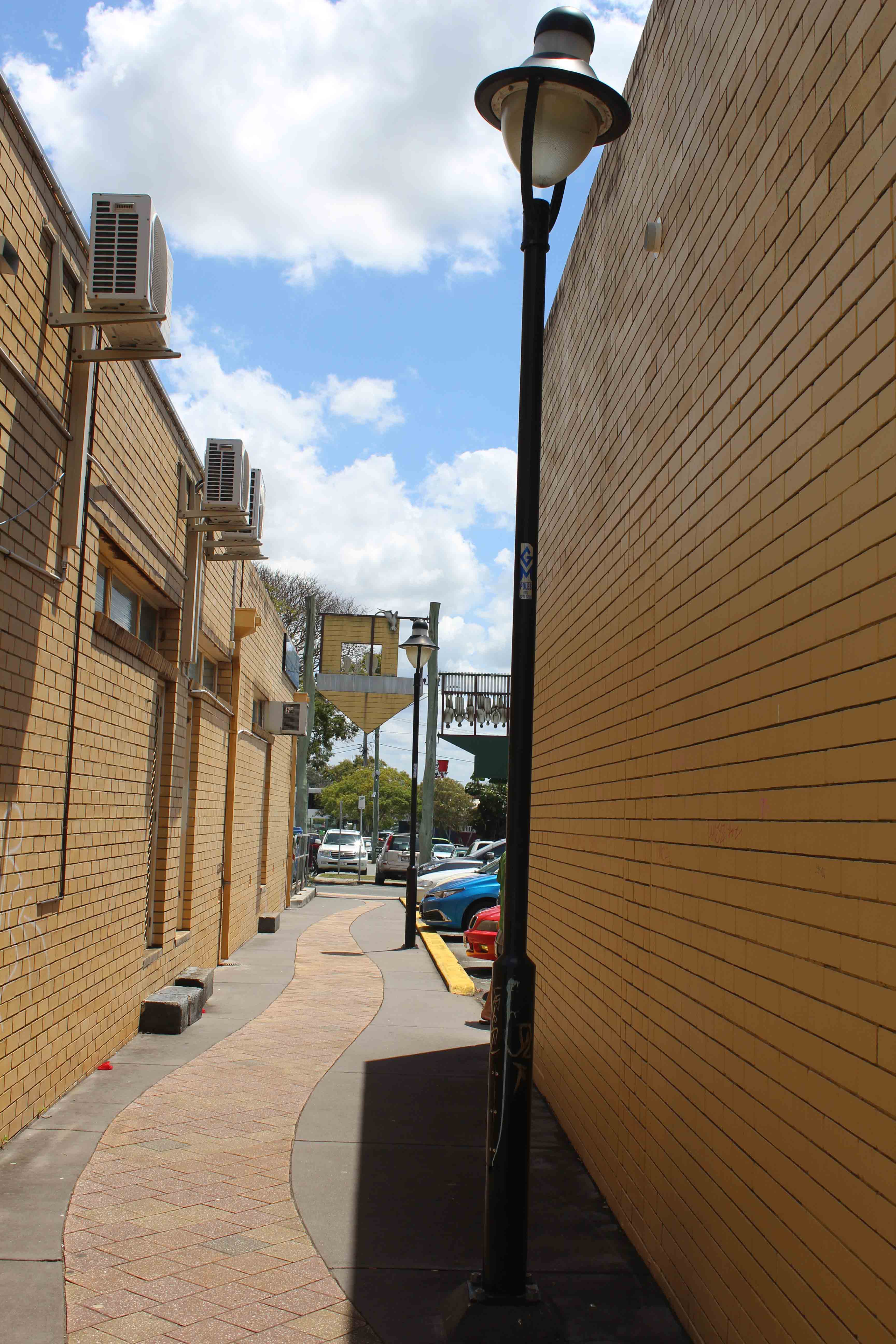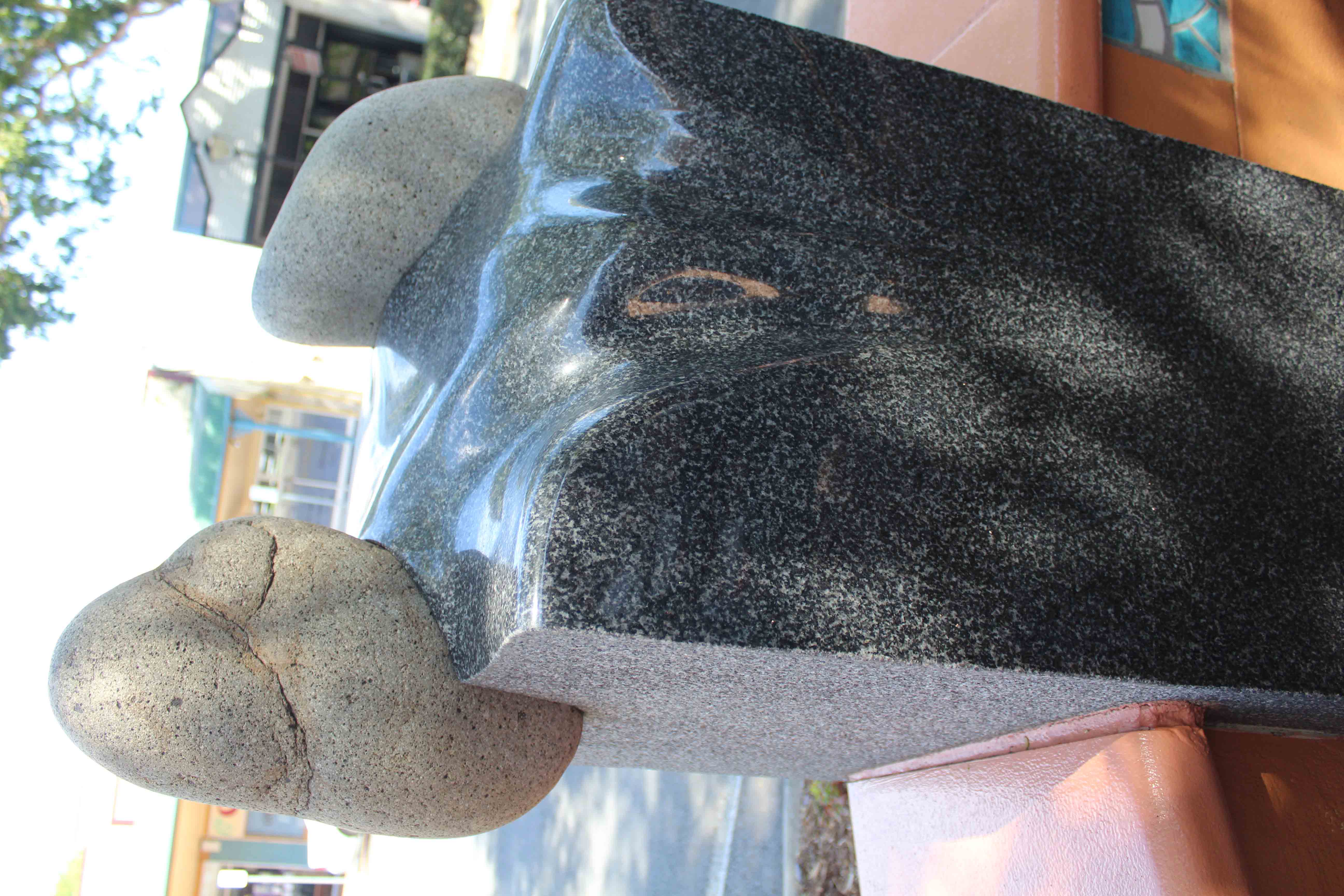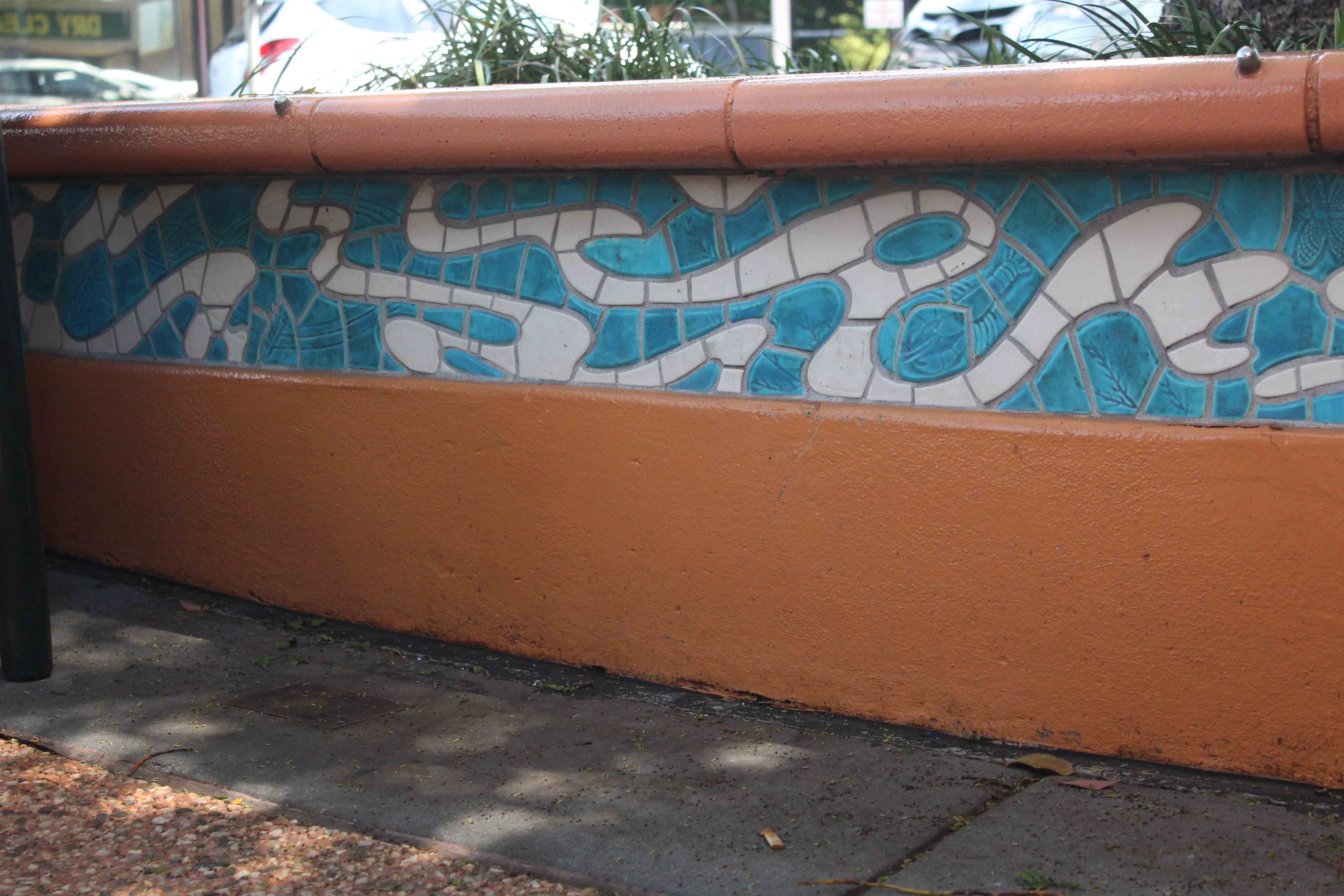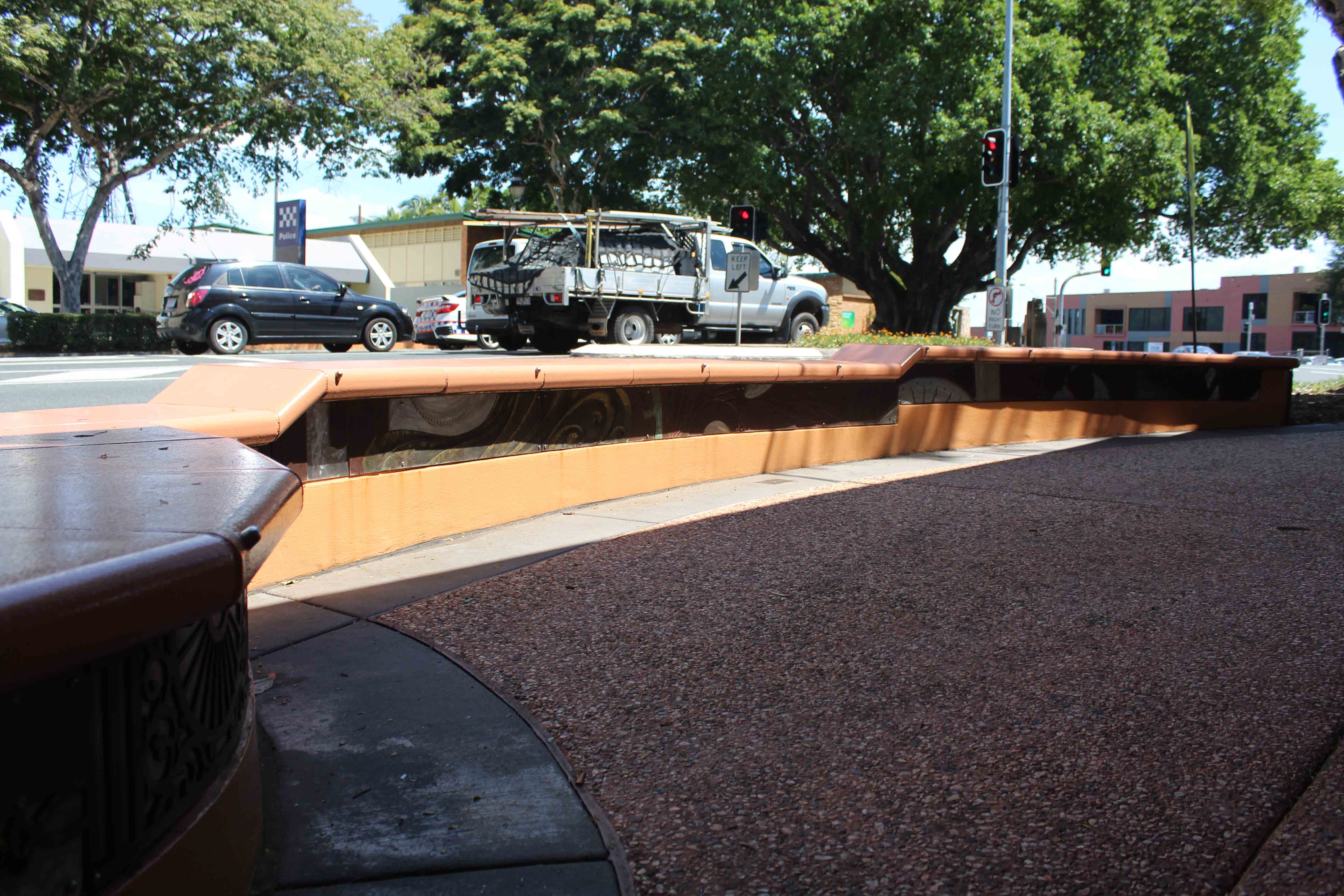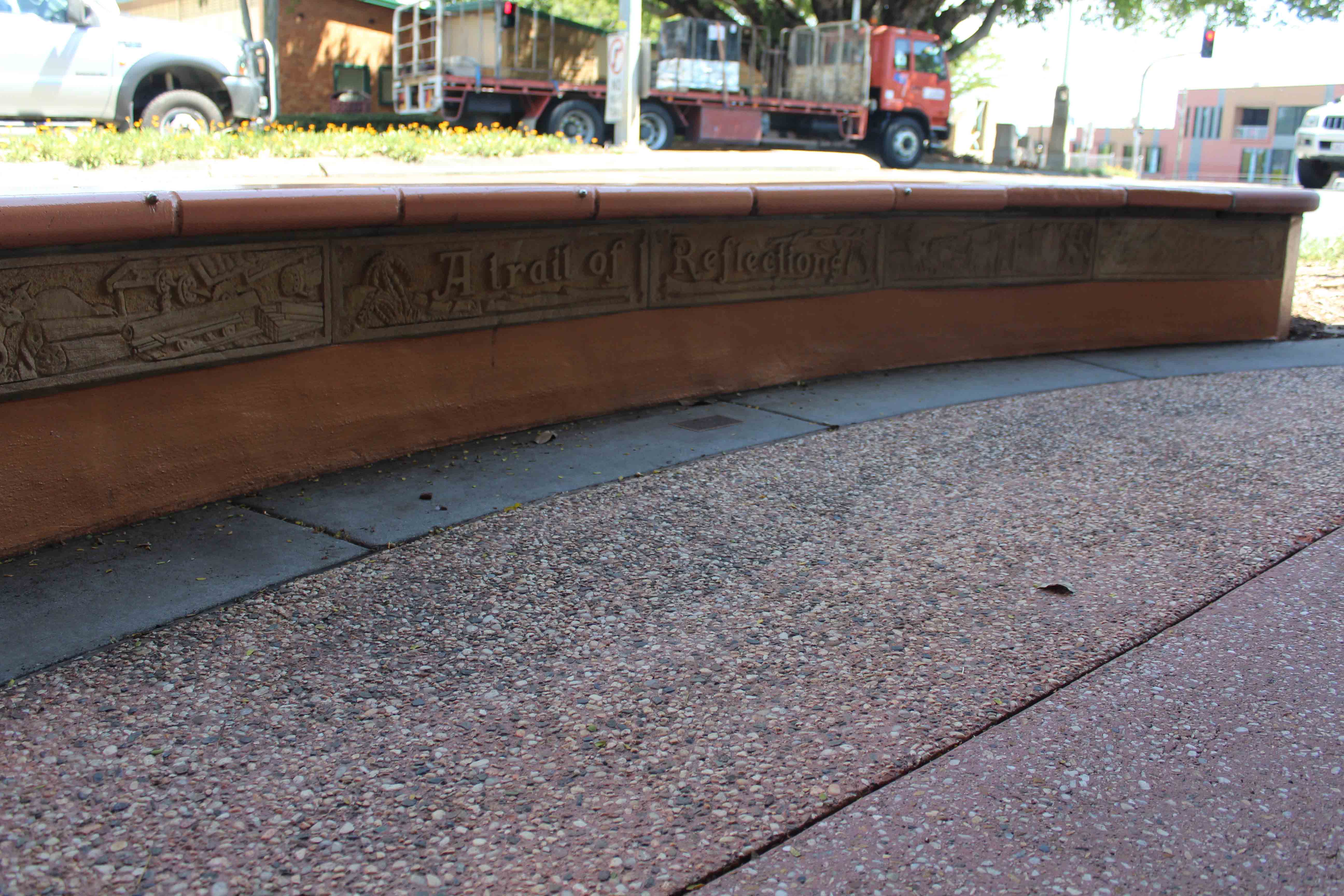 Caboolture has a rich history and many an untold story as part of this series many may not realise that back in the colonial days Caboolture was one of the first places settled with the Caboolture District taking in Strathpine, Redcliffe and right up to Hervey Bay, over time these other areas developed and became regions in their own right.
Some fine examples of that history may also be viewed at the Caboolture Historical Village or perhaps it can start with the "Trail of Reflections" in King Street.
The full walk has 18 examples of artwork commissioned at the time by locals to give an insight in to many elements of Caboolture life in a beautiful artistic way as you can see above.
Any one in the local area or visitors should while visiting the local businesses to also take time out and do your self a favor and check the artwork out for yourself and take a friend with you.
To listen to the podcast go to the link below: