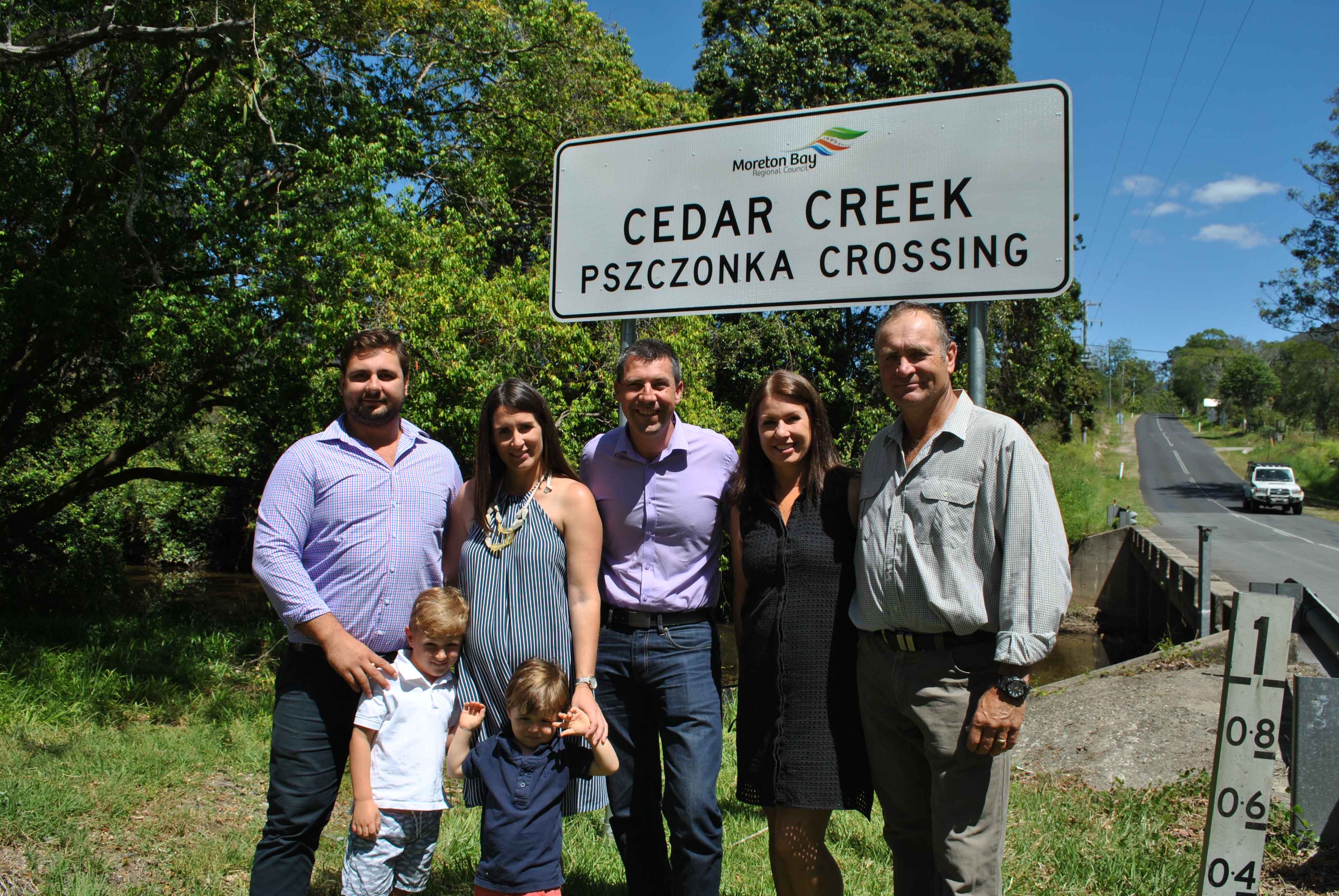 Cedar Creek crossing honours Pszczonka legacy MBRC
An application to Moreton Bay Regional Council to honour the late Frank and Katrina (Kate) Pszczonka has been finalised with the official unveiling of Pszczonka Crossing at Cedar Creek.
Local councillor for Division 11 Darren Grimwade joined the son of Frank and Kate Pszczonka, Frank Pszczonka, and his family at Cedar Creek Road near Halls Road on Monday, October 24 to reveal the new name and signage.
"The Pszczonka family have called Cedar Creek home for over 60 years, with both the late Frank and Kate Pszczonka farming the land and taking an active role in the community through their hard work with Red Cross, the fire brigade and local museum," Cr Grimwade said.
"By naming the crossing after Frank and Kate, it recognises the connection both have shared with the area, which endures today with the fourth generation of the Pszczonka family."
The son of Frank and Kate, Frank Pszczonka, said his parents had a long association with the Cedar Creek, farming produce like pineapples and raising their family in the area long before roads like Cedar Creek Road were even sealed.
"Cedar Creek is important to me and my family, and I want to thank council for allowing our family and the community the opportunity to recognise my parents' contributions," Mr Pszconka said.