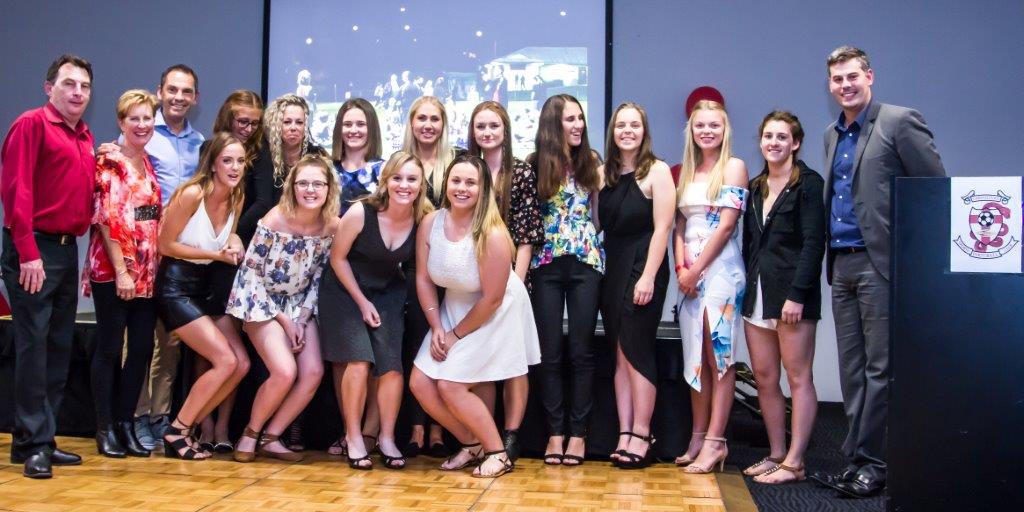 2016-Season Senior Presentation Night stand out year finishes well for local sports
Players, coaches and supporters gathered together on Friday night to celebrate a landmark season in the history of the Caboolture Sports Football Club.
The club's presentation night, held at Centenary Lake Sports Club, recognised the achievements of the senior men's, women's and over-35 teams in an occasion worthy of the successes of 2016.
State Member for Morayfield, Mark Ryan was on hand to present the awards, as well as Brenton Fox, former Caboolture player who played for Western Sydney Wanderers and last week signed with the Central Coast Mariners.
Main photo above includes: Kelvin Patch, Womens Capital League, Mark Ryan;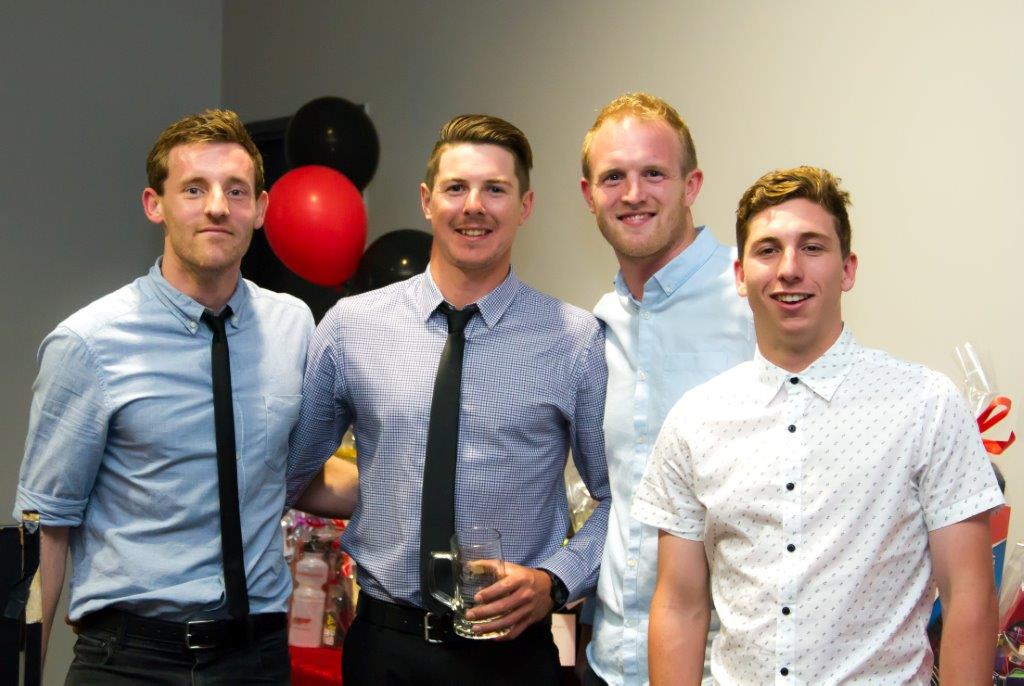 Above Photo [#2] John Thompson (Coach's Player Award), Brandon Jenkins (Coach's Player Award), Dan Wordsworth, Brenton Fox (Central Coast Mariners);
John Thomson and Brandon Jenkins shared the Coach's Player honours for the A-grade men, while club favourite Kieran Worthington won Player's Player for the fifth season in a row.
Above Photo : [#8] Justin Barnett (Reserve Coach's Player Award);
The reserve grade awards went to Scott Taylor (Player's Player), Justin Barnett (Coach's Player) and youngster Matt Mernin, named as the Rising Star, while an 18-goal season for Stephanie Mayhew earnt her the Player's Player pick for the women's side and receiving the Club's Female Golden boot.
The individual accolades were representative of the outstanding team success that Caboolture has enjoyed this year.
After entering the Brisbane competition after 20 years competing in the Sunshine Coast League, the A-grade, reserve grade and over-35 men's teams all finished as champions, while a youthful women's side was just one win away from playing in the grand final.
This was topped off by seven junior teams earning a promotion into a higher league for 2017, to go with the A-grade and reserve grade sides moving up to Capital League 3 next season.
"What an historic year this has been; from finding ourselves back in the Brisbane League, to breaking long-held records and ending the season as true champions!" A-grade coach Nathan Walker commented.
"That both men's teams ended up winning the league is a testament to the club's strengths and our depth of sporting talent.
"The turning point for the top team was our game against Bethania at their home ground, which we won 2-1.
"We only had eight players on the field after losing several due to cards, before Sam Heaney decided to take the field with a bandaged foot and ended up scoring the winning goal.
"It was a clear example of the team's spirit and determination."
Plans are already taking shape for season 2017, with trials taking place next month for senior and junior teams.
"It's inspiring that all three senior teams are comprised of very young players, many who have come through the junior ranks with the club," Walker said.
"We are very much looking forward to the challenge of repeating the standard of this season into the next."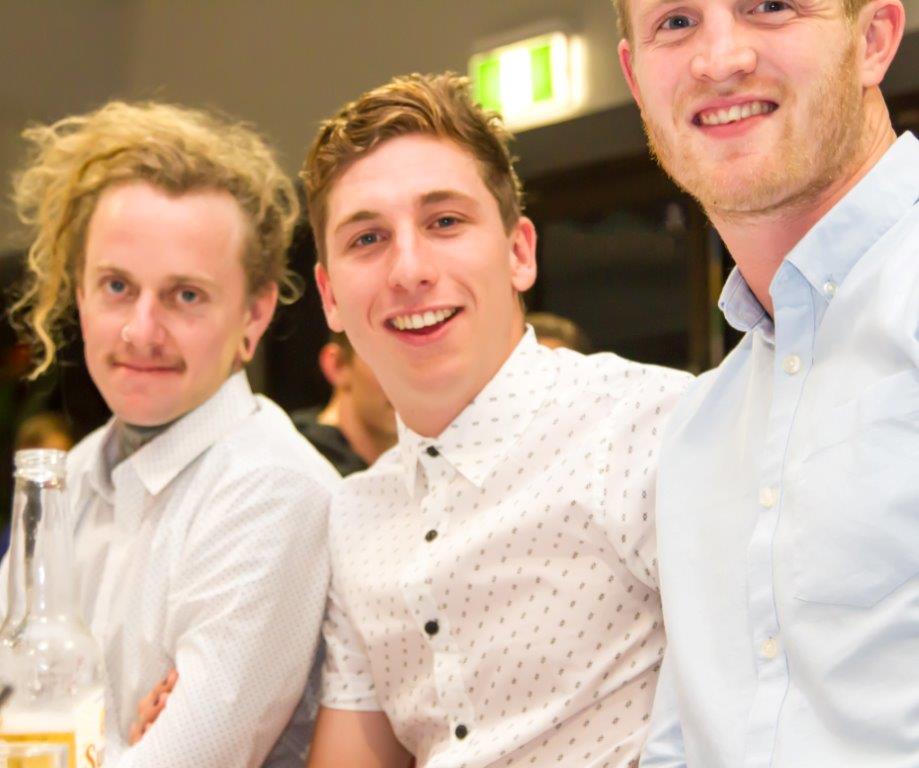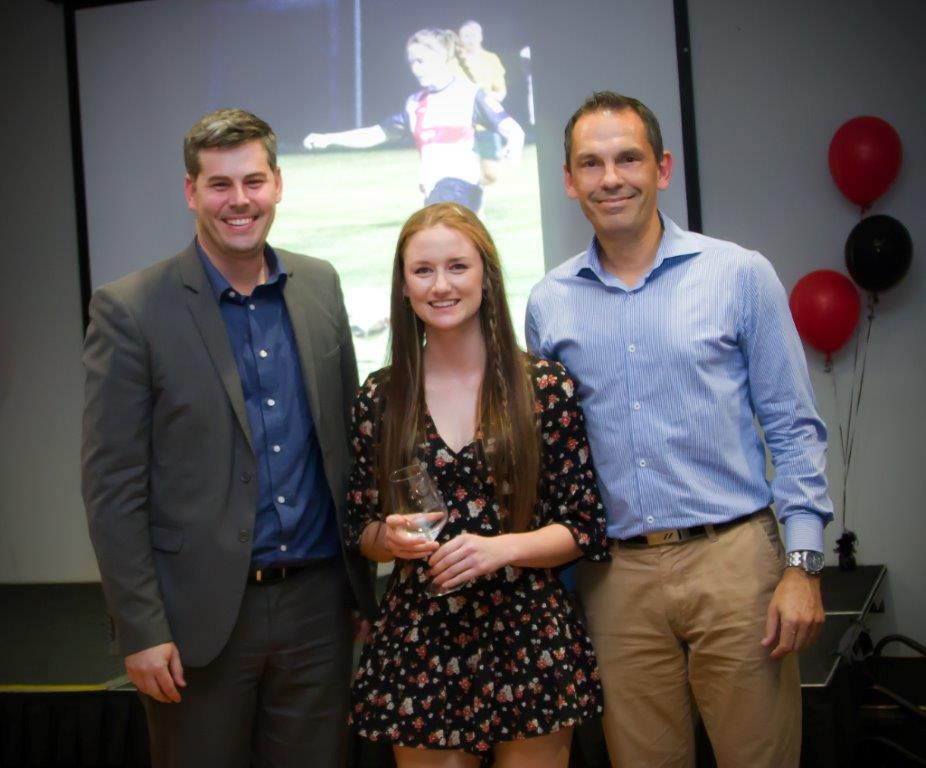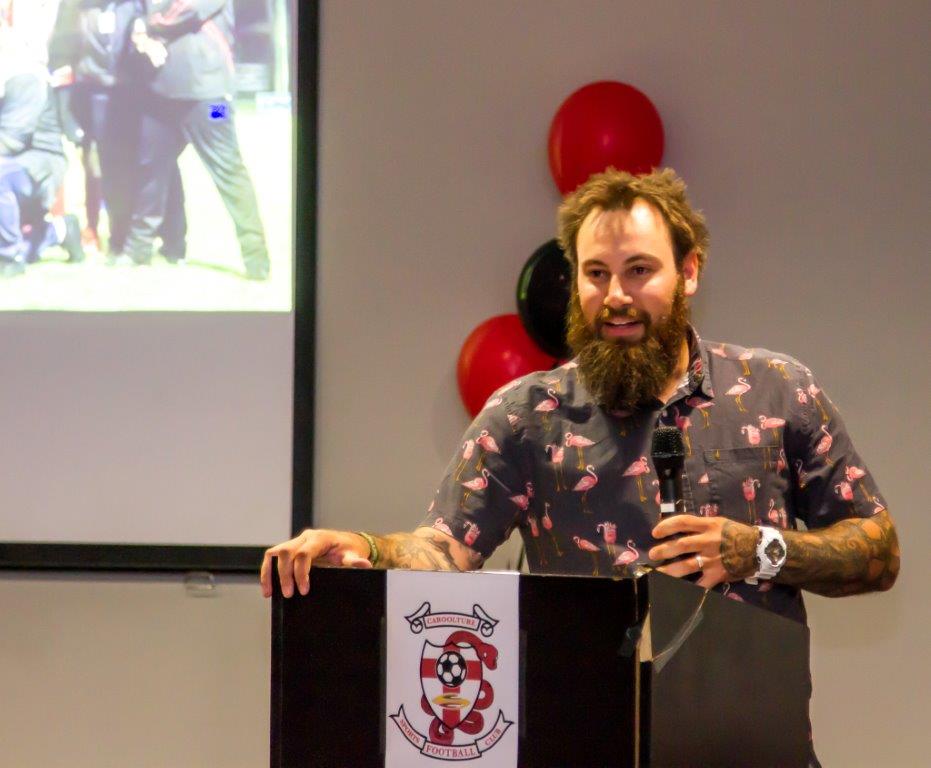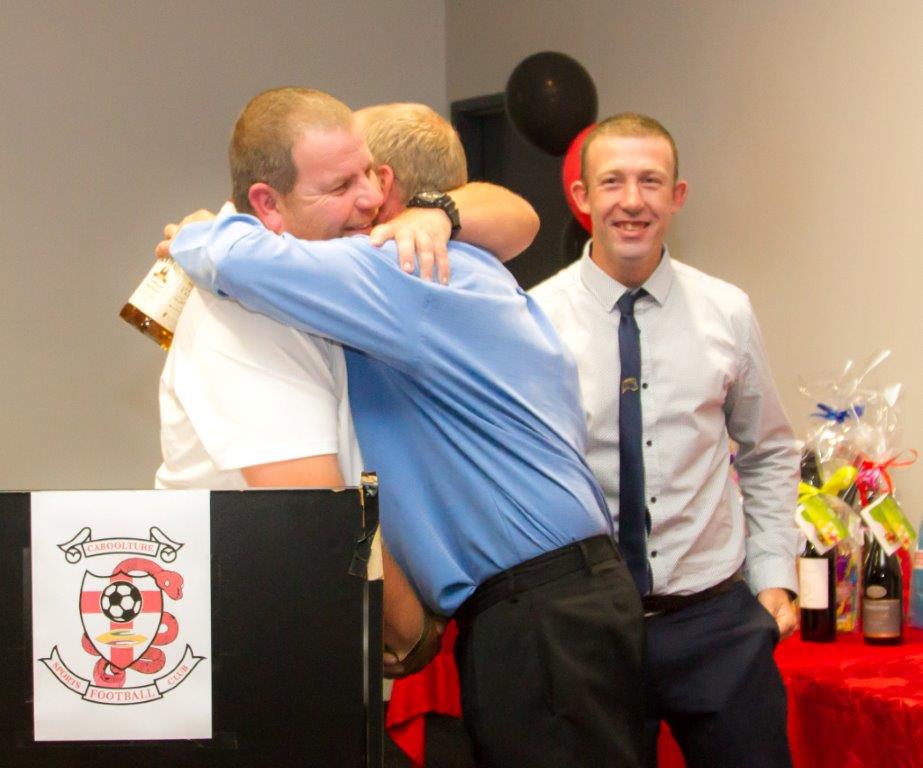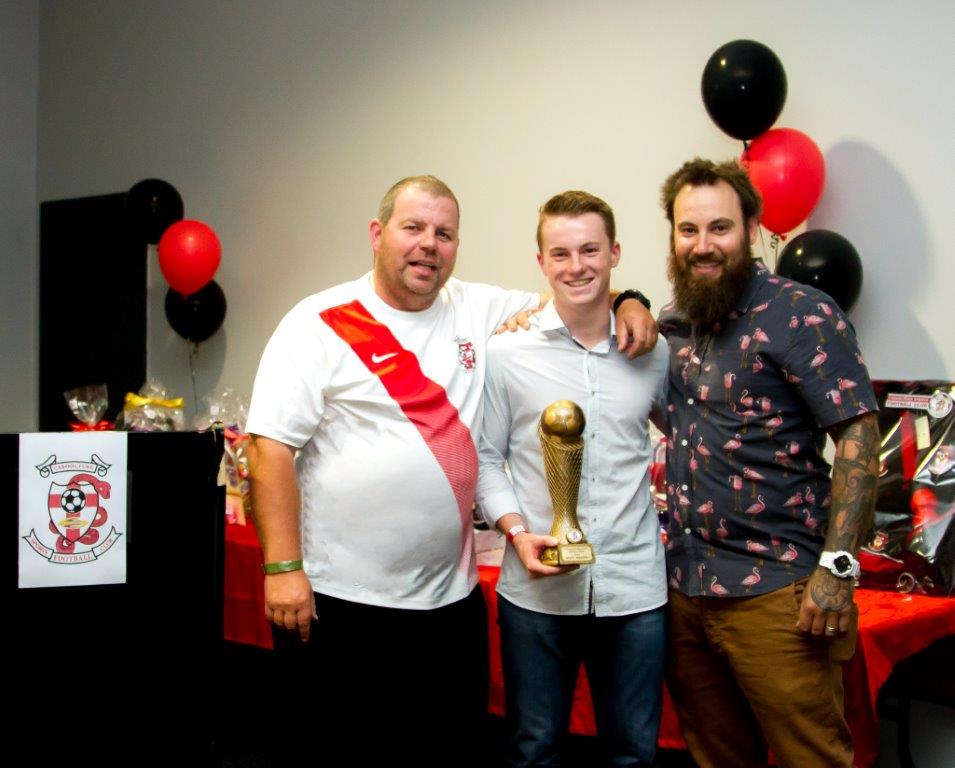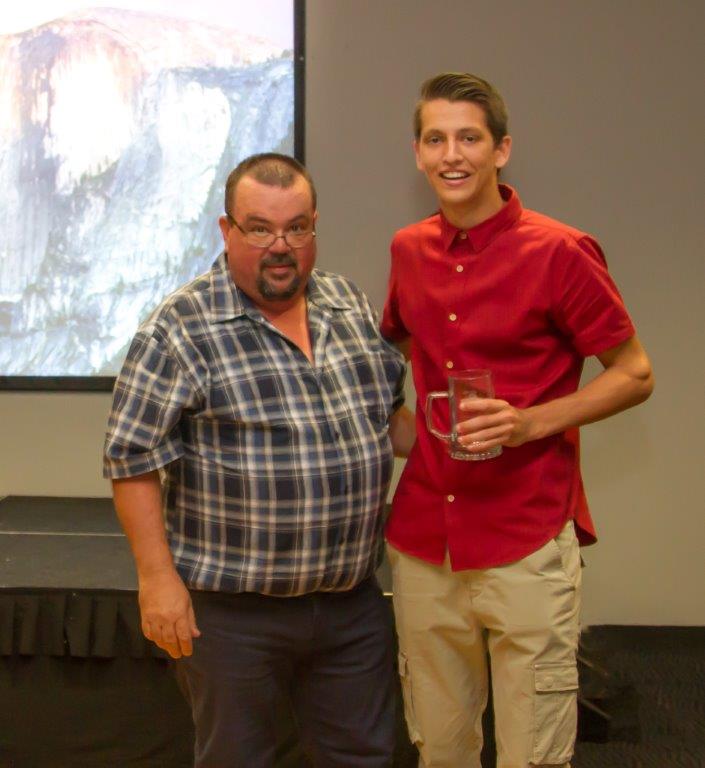 Above photos from left to right include Ben Muzyka, Brenton Fox, Dan Wordsworth; Mark Ryan, Stephanie Mayhew (Player's Player Award and Club's Female Golden Boot Award), Andre Spnovic; Nathan Walker; Paul Shorter, Gary Tarr, Keith Schodel; Paul Shorter, Matt Mernin (Rising Star Award), Nathan Walker; Dwayne Sayers, Keegan Barnett (President's Award).
Trails for the 2017 season will take place in November and all players are requested to register their interest through the Club's website. New players are welcome. For more information about Caboolture Sports Football Club and trials, visit www.caboolturefc.com.au.