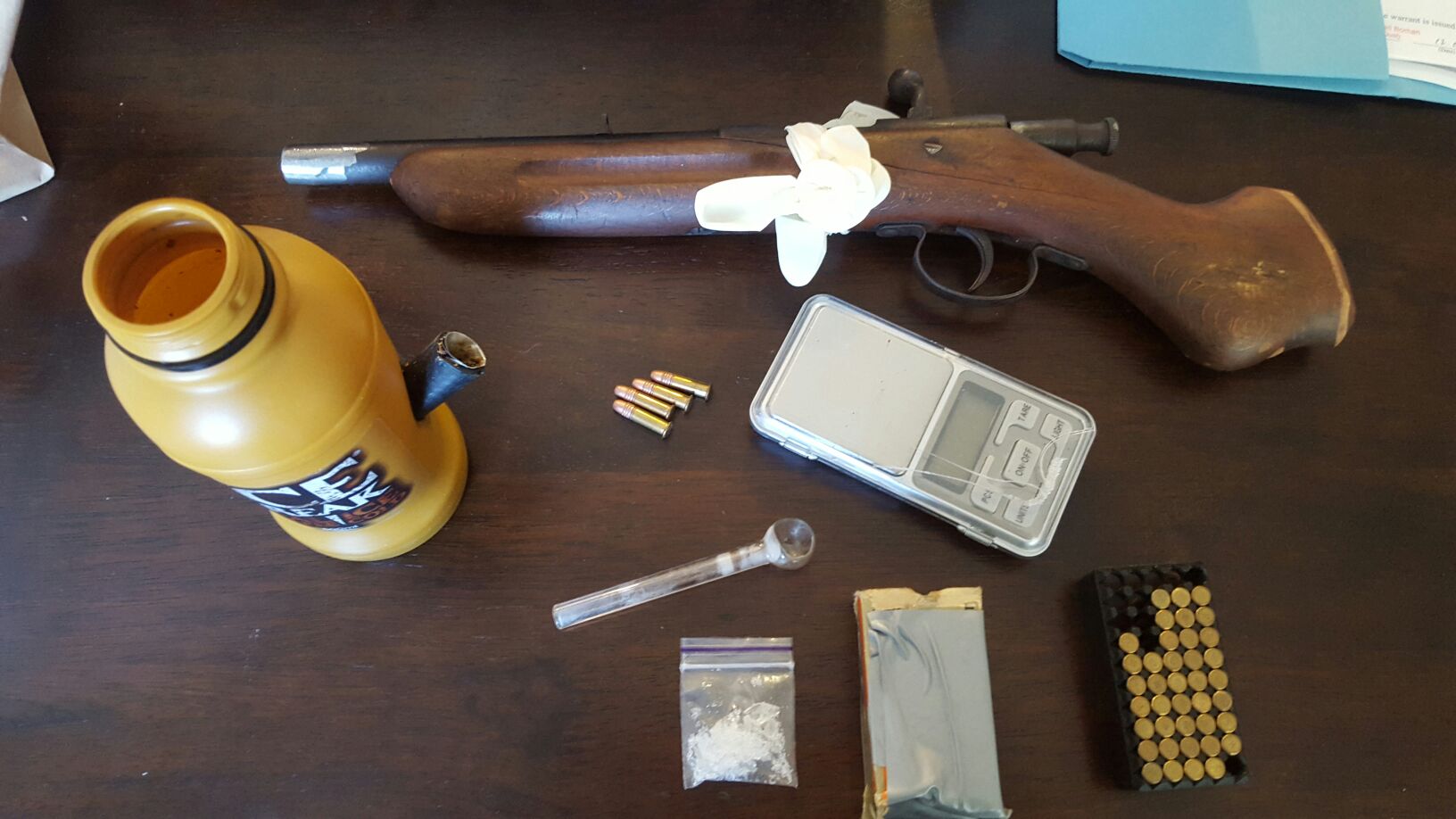 Taskforce Maxima, Closure of Operation North Sigil successfully puts an end to several drug dealers in Caboolture and Moreton Bay Region
The State Crime Command's Taskforce Maxima has closed operation North Sigil, a 15-month operation targeting a high risk criminal group including patched Nomads OMCG members, an associate of Nomads and other members of a criminal network operating in the Caboolture area.
The operation closed with the execution of search warrants yesterday in Caboolture, Redcliffe, Moreton and Brisbane areas.
During the course of the operation tactical action included the arrest of a 62-year-old Darwin man in the Northern Territory in possession of 420 grams of ice and charged with the commercial supply of ice on July 3.  This action helped identify a significant supply chain of ice from the syndicate to the Northern Territory.
Overall 33 offenders have been charged with 155 charges.  Eight of those offenders have been charged with trafficking dangerous drugs.
During the operation, detectives located significant quantities of ice, amphetamines and cocaine, with a total value of the drugs believed to be over $340,000.  Stolen property to the value of $45,000 was also seized during the operation.
Nomads OMCG members (charged March 16)
A 24-year-old Moggill man charged with possession of dangerous drug (Ice), unlawful use of motor vehicle, evade police and other matters.
A 45-year-old Raceview man charged with possession of dangerous drugs (Ice) over specified schedule and further charges pending.
OMCG associates (charged during the operation)
A 44-year-old Upper Caboolture man charged with trafficking ice, 15 charges of supply ice and associated charges.
A 31-year-old Bellmere man charged with trafficking ice and 12 charges of supply ice and associated charges.
Others charged with trafficking
A 33-year-old Wamuran man.
A 34-year-old Upper Caboolture woman
A 32-year-old Scarborough man
A 31-year-old man from Caboolture
Further arrests will be made in the following days.
"The operation involved over 15 months of investigation from a number units within the Queensland Police Service and with operational assistance from the Australian Border Force, Australian Federal Police and National Anti-Gangs Squad.
"Taskforce Maxima and the Queensland Police Service will continue to target organised crime targets and their illegal relationship with outlaw motorcycle gang members in order to stop crime and make the community safer for all Queenslanders," Acting Detective Inspector Tim Leadbetter of Taskforce Maxima said.
"We are committed to the proactive investigation and prosecution of OMCGs and other organised crime gangs and syndicates.  These protracted and tactical investigations will remain the focus of Taskforce Maxima and QPS and we are determined to continue to disrupt and disable their criminal activities which impact adversely everyday on our community," Taskforce Maxima Commander, Detective Superintendent Niland said.
Anyone with information which could assist with this matter should contact Crime Stoppers anonymously via 1800 333 000 or crimestoppers.com.au 24hrs a day.
Crime Stoppers is a registered charity and community volunteer organisation working in partnership with the Queensland Police Service.
For all non-urgent police reporting or general police inquiries contact Policelink on 131 444 or Policelink.qld.gov.au 24hrs a day.