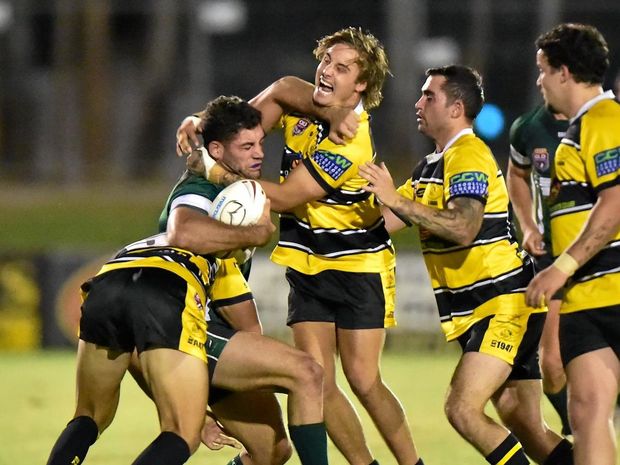 Up-and-down ways must end at Caboolture Snakes
The roller coaster ride that is Caboolture's season must stop, according to captain Jamie Casey.
The Snakes are third on a tense six-team Caloundra RSL Cup ladder, with just a solitary point separating them from leader Caloundra.
They play second-placed Kawana at Bokarina on Saturday (6pm) in the 21st and final round, with the winner locking up a berth in the major semi-final and potentially the minor premiership, if the Sharks slip-up against Nambour at Crusher Park (5.30pm).
But the Snakes need to arrest a worrying trend if they are to beat the Dolphins, let along be a force in the play-offs.
They have only won two games in a row twice this season and are running on the back of a win-loss-win-loss-win sequence in their past five outings.
"We're up and down," the captain admitted.
"We have a good week and then go down again...we've got to cut that out."
He suggested the side could have been guilty of complacency at times.
"I think it's mental...I think we get a bit too ahead of ourselves," he said.
Source: Sunshine Coast Daily