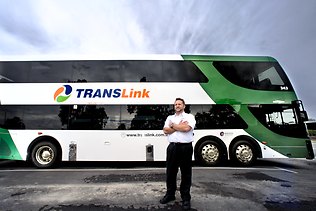 Translink : Sunny Coast bus services are changing and we'd like your feedback
In early 2017, we'll be making some changes to local bus services across the Sunshine Coast region to improve the integration of the network.
We'll be changing bus services in Nambour to provide passengers with better connectivity and greater reliability within the local area.
A bus station will also be built as part of the new Sunshine Coast University Hospital (SCUH), with some existing services changing and one new bus service being introduced.
We want to know your feedback on the proposed changes to help us design a better bus network for the region.
To have your say, you can complete our online surveys for both SCUH and Nambour at haveyoursay.translink.com.au or drop into an information session near you.