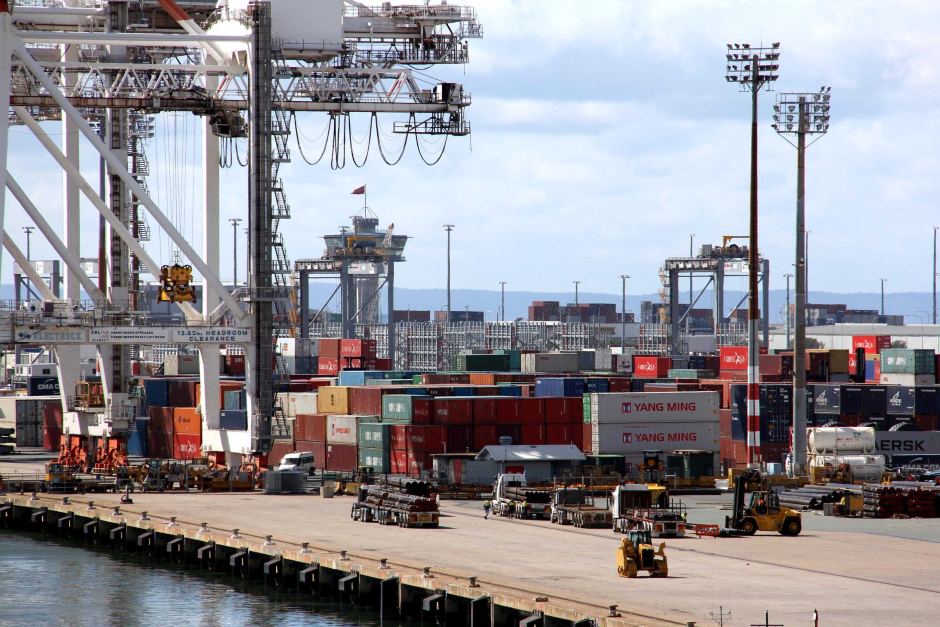 Trade deficit: Economy weakens as deficit blows out to $3.2 billion, while building approvals slump
Australia's economy has shown signs of losing momentum, with unexpectedly weak international trade and building data being released.
New figures from the Bureau of Statistics show the trade deficit blew out to a seasonally adjusted $3.2 billion in June, from the May figure which had been revised up to $2.4 billion from $2.2 billion.
It is the seventh largest deficit recorded and the largest since the $3.85 billion figure in January.
The consensus forecast had been for a narrowing of the deficit as new LNG shipments and higher iron ore prices were expected to kick in.
Total exports in June fell 0.8 per cent, while imports rose 2 per cent.
"When combined with last week's trade price indexes, today's data suggest net trade is likely to be quite neutral from a real GDP perspective, a material turnaround from the first quarter where net trade contributed a booming 1.1 percentage points," JP Morgan economist Tom Kennedy said.
"The silver lining is that the surge in consumption imports suggests domestic demand is likely to have been quite solid too, which should act to broadly offset some of the undershoot on the net export front, though depending on how retail volumes print this week, some of this could turn up in inventories."
The value of exports was hit by a sharp drop in coal sales, which fell 5 per cent over the month.
LNG exports were up 23 per cent in terms of volume, but prices fell 1 per cent.
Iron ore exports also disappointed, with prices slipping over the month and volumes not living up to the expectations of record shipments being reported out of Port Hedland.
Volatile gold exports also helped widen the deficit, falling 15 per cent, or $270 million.
Exports of rural goods rose 1 per cent - or $35 million - largely on the back of a 5 per cent increase in the value of cereal exports.
The rise in imports was driven by a hefty 7 per cent increase in consumption goods, while the value of capital goods being brought in rose 3 per cent.
Building approvals drop
ABS building approvals data also disappointed, with the total number of dwellings approved in June falling 2.9 per cent over the month against the expectation of a marginal increase.
ANZ
Total building approvals are now down 5.9 per cent on the same time last year.
However the value of building approvals edged up 0.1 per cent over the month, while non-residential building rose 3.7 per cent.
Capital Economics' chief Australia and New Zealand economist Paul Dales said the overall picture is of an economy losing momentum.
"Overall, these data support our view that real GDP growth may have slowed from 1.1 per cent quarter on quarter in the first quarter to less than 0.5 per cent quarter on quarter in the second," Mr Dales said.
"The weak inflation outlook is enough on its own to prompt another rate cut to 1.5 per cent, but mounting concerns over the outlook for growth should seal the deal."
Source: ABC News