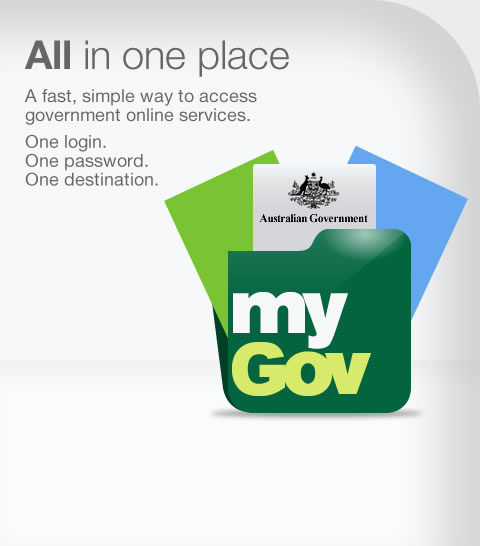 The Federal Government portal myGov tops 10 million registrations
More than 10 million people have now registered with myGov—the fastest and simplest way to access government services 24 hours a day.
myGov is now one of the biggest digital services in Australia and has surpassed the number of digital service users of major businesses such as the Commonwealth Bank.
While on average 160,000 people use myGov each day, during the tax time peak this July over 660,000 people logged in on a single day. Overall there were 14.2 million logins this July, compared to 7.5 million the year before.
The Government has made significant improvements to myGov in recent months addressing many of the frustrations expressed by users in public feedback. These include:
Users were recently given the option to login with their username or email address which reduced incorrect logins by 37 per cent.
The length of time users are locked out of their account for entering the wrong password has been reduced from 12 hours to just two, reducing the frustration for people who want to complete their business in the same day.
The 'Tell us once' feature has been expanded to include the Department of Employment's jobsearch service.
Further upgrades will continue to be made in the months ahead as part of the Government's $50 million election commitment to myGov for ongoing improvements including:
Improved usability of myGov across devices, particularly on mobile.
Reducing the number of people who are unnecessarily locked out of myGov.
Enabling a smoother user experience when dealing with multiple agencies.
A further improved sign-in experience.
Improved tools for staff to support users with their myGov enquiries.
Last financial year over 1.2 million people updated their details via myGov which resulted in updates across their Centrelink, Medicare and the Australian Taxation Office online accounts.
Over the last two years over 130 million letters from Centrelink, Medicare, Child Support and the Australian Taxation Office have been sent to users' myGov Inbox, saving both time and money.
Minister for Human Services, Alan Tudge MP, said more than ten million Australians now use myGov to do business online and via their smartphones with a wide range of Commonwealth Government agencies, including Medicare, Centrelink, Child Support and the Australian Taxation Office.
"myGov is about making it easier and simpler for people to interact with government – to update their information, do their tax or apply for benefits," Minister Tudge said.
"There have been early frustrations with the myGov service but we have made considerable improvements recently and there are many more planned.
"Very few other nations have had this level of digital take-up."
Assistant Minister for Cities and Digital Transformation, Angus Taylor, said major investments in digital services and innovation in service delivery are changing the way Australians interact with Government, and the way we receive information and consume government services.
"Look, it's about making people's lives easier. We want the Digital Transformation Office to be an organisation of targeted experts that work closely with all agencies. We want services that deliver best practice, have clear benefits and are ultimately successful," Assistant Minister Taylor said.
"This has been a great collaborative effort between the DHS and DTO. We commend Minister Tudge and his Department for leading this critical whole-of-government work and being prepared to work so closely with the DTO to ensure that best practice is applied across the Commonwealth."