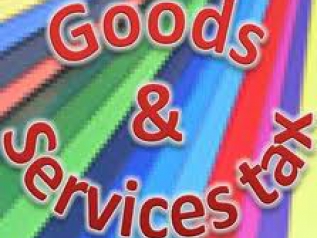 Queensland among other States rebel against PM's WA GST plan
A change to the way the GST is distributed among the states won't be made anytime soon, Treasurer Scott Morrison says.
Mr Morrison was defending what Prime Minister Malcolm Turnbull told the WA Liberal Party state conference about his plan to put a floor under the revenue carve-up - a move that would benefit the West.
'No one envisaged that the current way things are done would lead to a situation where Western Australia would just get 30 per cent of the GST that their people paid,' he told Macquarie radio on Monday.
'The system's got to be fair to everyone.'
Mr Morrison said any change would be prospective and done gradually over time so as to not get a 'robbing-Peter-to-pay-Paul type result'.
'Down the track once the system gets to the point where Western Australia's share gets back to a more normal level then we'll have a good yarn about how we can rebalance the system,' he said.
'We shouldn't get ahead of ourselves. I think he's making a pretty fair dinkum and obvious point that the system is not really working the way it should.'
But already other states are rebelling against the Turnbull proposal. Queensland Premier Annastacia Palaszczuk yesterday said Mr Turnbull's decision amounted to discrimination.
'There is an independent body that makes that determination and that independent body is not Malcolm Turnbull,' she said.
Special Minister of State Scott Ryan hit back, saying the Queensland government is trying to cover its own budget black holes.
'I just view this as politicking from a Queensland treasurer that has massive problems with his own budget because they made all these promises that can't be delivered,' he told Sky News.
Liberal Premier Will Hodgman doesn't support any change to the GST.
'As I said very clearly last year, we did win the last GST battle, but there was no doubt that there remained an ongoing threat to our GST share from the larger, mainland states,' he said.
'Tasmanians can be confident that just like we stood up for Tasmania previously and defeated proposed changes to the GST distribution method, GST rate, and the state-income tax proposal, we will fight and defeat this latest proposal too.'
South Australian Premier Jay Weatherill believes the latest debate is a tactic to distract from more important issues.
'The whole thing does horribly look like a distraction designed to divide and conquer the states, so that they - we don't start talking about things like cuts to health care funding, cuts to education funding and all the other difficult issues the commonwealth doesn't want to talk about,' he told ABC radio.
Labor frontbencher Helen Polley warned it would have a devastating impact on Tasmanians and South Australians.
'Certainly the alarm bells are ringing loud and clear down here in Tasmania,' she told ABC radio.
'Yet again Mr Turnbull goes to WA, espouses a change in the GST - coincidentally they're heading to a state election and on the other side of the country down here he'll say something completely different,' she said.
Source:  AAP