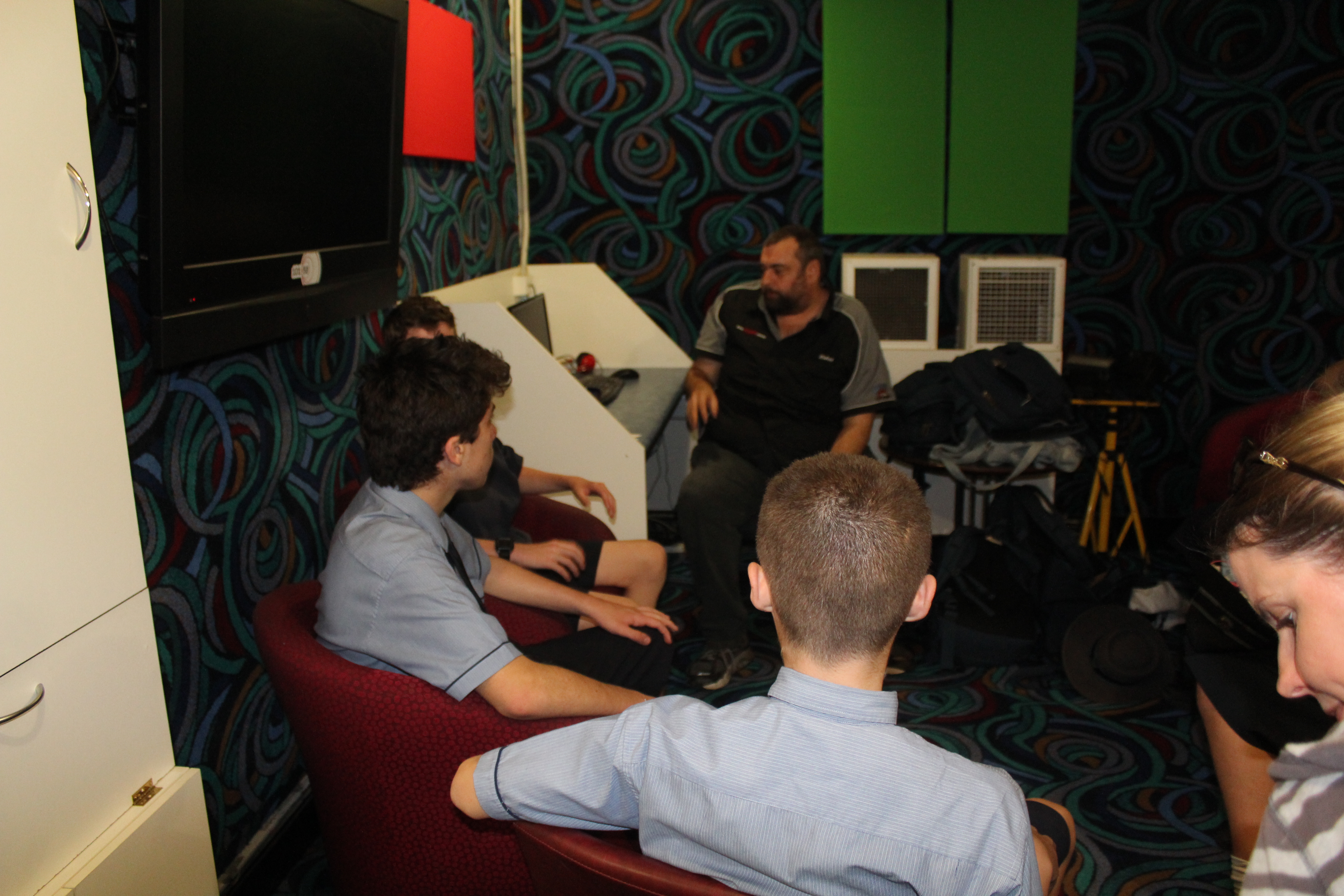 Mt Maria College Petrie year 7 excursion to 101.5 FM studios opens a whole new world
Today a whole new world was opened up for 7 students of Mt Maria College Petrie year seven class, they arrived together with Teacher Kristina Barry and School Officer Natalie Felschow at 9:50am to begin a school excursion with a difference.
With eyes wide open, ears to attention perfectly, the students behaved well with a twinkle of enthusiasm as Robert Cameron Station Manager took the pupils on a journey that is the radio industry.
The purpose of the visit was to understand the inner workings of radio, to practice scheduling, timing and speaking skills as part of the numeracy and literacy program.
Robert went on to explain some of the terms used and the personnel that make up a radio station and what those people do.
Segments such as news and weather was illustrated right through to traffic, accidents and  even pet search, with one student asking "if some one loses a chicken can that be put on air", yes Robert replied  
The students had many questions for this was the first time they ever visited a radio station and many myths were dispelled.
the interaction was filled with laughter and attention during the introduction session.
The pupils then were given a guided tour of the station.
The Students that were part of the excursion include Tahlia, Max, Lachlan, Josh G, Josh F Blair and Hunter
Below Teacher Kristina Barry and School Officer Natalie Felschow