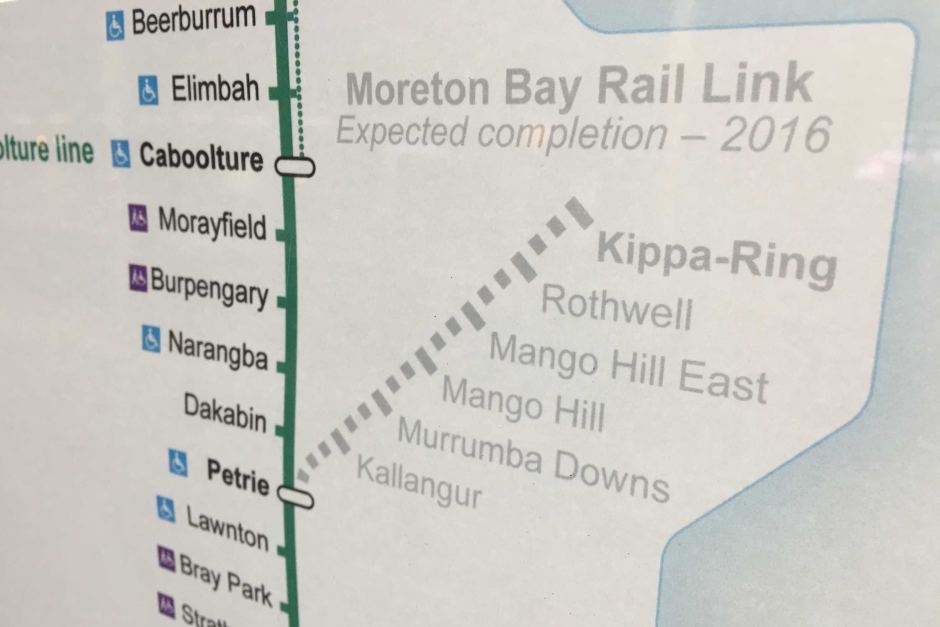 Moreton Bay Rail Link: Caboolture commuters call for compensation during six-day rail line closure
Commuters on the Caboolture train line have called on the Queensland Government to scrap fares when the service is closed for six days next month.
One of the most trending stories on the 101.5 FM facebook site suggests there is anger out there with so many commuters needing to travel from the Moreton Bay region to either Brisbane or the Sunshine Coast for work facing extra time travel to destinations and home again.
Postings venting anger has been building quickly over the 24 hour news cycle helping to prompt calls for some form of compensation.
The electric train system will be shut between Zillmere and Caboolture for nearly a week in September to allow testing of the Moreton Bay Rail Link.
It is understood the Electric train system between Caboolture and Sunshine Coast/Nambour/Landsborough and further north will run as per normal, with bus exchange at Caboolture to ferry passengers to Zillmere and vice versa for interconnecting trains in either direction of travel.
More than 200 buses will be used to accommodate affected passengers.
Daily commuter David Rudland, who uses the Caboolture line to get to work in Brisbane, said he hoped the Government provided discounted ticketing for the disruption.
"The service is certainly compromised, so as a goodwill gesture I would like to see that commuters don't have to pay for this service," he said.
"Considering how much commuters on the north side, and particularly those travelling long distances, are already paying, I'm hopefully there'll be some compensatory consideration."
The Government said the closure was necessary to test the final linking step of the project's signalling system.
The closure will be from 9:00pm on Friday, September 16, until the first service on Friday, September 23, during the September school holidays.
According to the TransLink website, commuters should allow for an extra 90 minutes travel time on weekdays and an extra 60 minutes over the weekend.
Mr Rudland said he was concerned the replacement bus services would not be enough.
"It is going to be massively inconvenient and disruptive and I just hope the Government has thought it through," he said.
"Just having the ability to provide continuity and maintaining a stream of continual services could be challenging and there will be inevitable delays."
The jointly funded $988 million project, which includes a 12.6-kilometre rail line between Petrie and Kippa-Ring, north of Brisbane, was due to be open by now.
But progress on the project stopped in May when the Government revealed there was a serious signalling flaw could have caused train crashes.
The Government said the issues have now been fixed, but it has been unable to provide a date for the link's opening.
Related Stories: